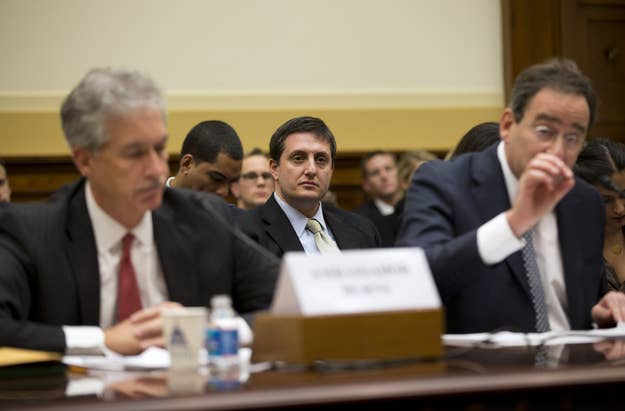 In the fall of 2012, Gawker editor John Cook wrote to the State Department, asking for something very specific in a documents request: all the emails between one Hillary Clinton spokesman and reporters from a number of news organizations.
Nearly a year later, he got a response — but no documents.
"After a thorough search," the State Department's Sheryl Walter wrote to Cook, "no records responsive to your request were located."
The letter from Walter, the director of State's Office of Information Programs and Services, did not explain why her department could not locate emails between reporters and someone whose job it was to correspond with reporters.
Cook's original Freedom of Information Act filing asked for "all email communications" between reporters from 34 outlets — including the New York Times, Washington Post, and BuzzFeed — and Philippe Reines, a senior communications adviser to Clinton during her four years as secretary of state.
Cook provided BuzzFeed with a copy of his FOIA, dated Sept. 24, 2012, and the response from Walter, dated July 1, 2013, which Cook has since appealed. An Associated Press article about the administration's slow response to FOIA requests, published on Monday, first described Cook's attempt to obtain the records.
Reines, who still works for Clinton, has been known to fire off acerbic, and sometimes caustic, emails to journalists. In 2012, BuzzFeed published an email chain between Reines and late reporter Michael Hastings.
About a month after receiving Walter's letter, Gawker counsel Heather Dietrick filed an appeal with State. In that appeal, a copy of which was provided by Cook, Dietrick cites the published exchange with Hastings. "As such," she wrote, "it is inconceivable that no email communications between [Reines] and the press exist."
On March 5, 2014, about two weeks before the AP story posted, the State Department said it would look for the Reines emails again. "In response to the additional information you provided in your appeal, the Department of State will undertake a further search for the records you requested," said Lori Hartmann, the appeals officer for State's information office, in a letter, also provided by Cook.
Asked why Cook's original request could not be fulfilled, a State Department official gave the following statement: "The department's FOIA staff has been in touch with Mr. Cook who has appealed his request. The department is committed to transparency and does its best to respond appropriately, and in as timely a manner as possible, to the thousands of FOIA requests that come in each year. We will continue to keep Mr. Cook updated on the status of his request."
The official did not answer questions about why State denied Cook's original request, or about whether State will fulfill it following the appeal.
Bill Allison, the editorial director at the Sunlight Foundation and an expert on the Freedom of Information Act, said, "I can't think of any legitimate reason they would withhold this." Allison added that State has a "terrible reputation" with responding quickly or completely to FOIA requests. "This is a long-standing problem there."
It's possible that in searching for emails from various news outlets, State could "miss things," Allison said. "But to say there's nothing there at all defies description."
Reached on Wednesday, Reines referred a request for comment to Clinton's press secretary, Nick Merrill, who said, "Any question about a State Department process or decision needs to be addressed by the State Department."
The Gawker appeal to the State Department:
The State Department's reply to Gawker's appeal:
This article has been updated.