Frank Pallone Jumps Into Senate Race, Stays Mum On Cory Booker
"Do I have to answer in less than 140 characters?"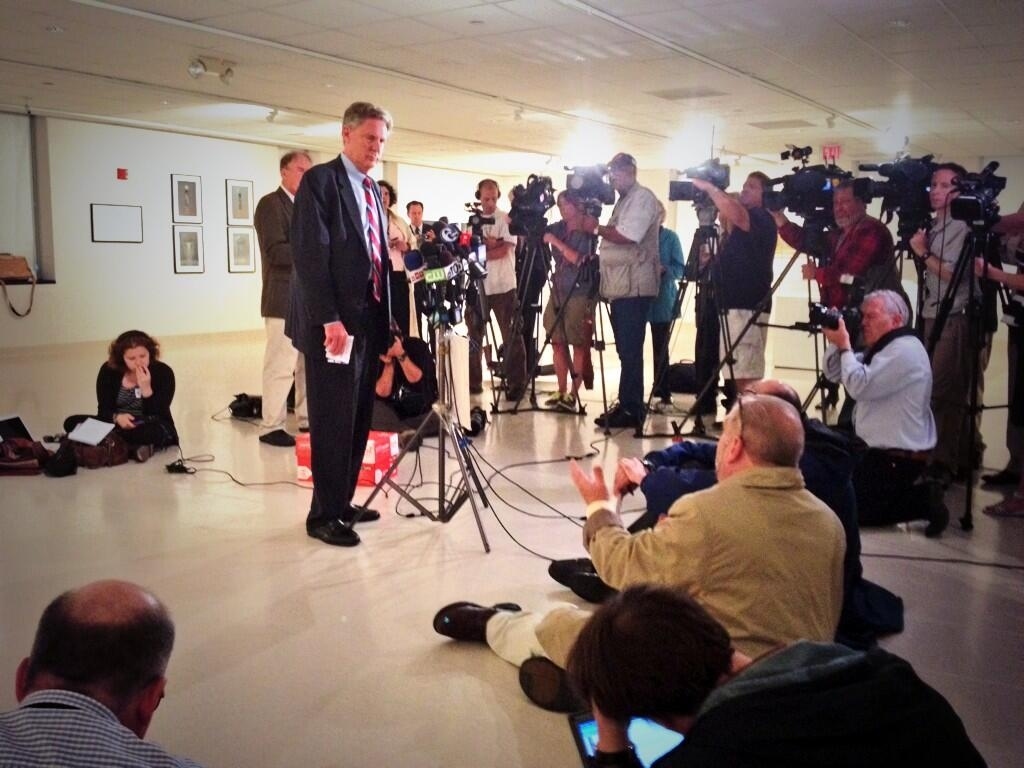 TRENTON, N.J. — Rep. Frank Pallone announced his campaign for U.S. Senate Monday refused to talk much about the favorite in the race: Mayor Cory Booker.
When asked questions about Booker, who kicked off his campaign to much fanfare with two events over the weekend, Pallone said only, "In this senate race the voters are going to be comparing records. I stand on my record. Let the voters decide."
According to a poll released Monday morning, Booker has a wide lead over Pallone already, with 53 percent of the vote. Pallone received nine percent, and Rep. Rush Holt, the other Democrat in the race, received 10 percent.
Booker said Saturday that he would not run negative ads during the primary, which is scheduled for August. Asked if he would promise to do the same, Pallone made a jab at his rival's popularity on Twitter: "Do I have to answer in less than 140 characters?"
Pallone said repeatedly that his campaign would focus on his record in Congress, where he has served for 25 years. "This is also going to be a campaign for what I call the heart of the Democratic Party," he told reporters. "I've always been a progressive."
After the press conference, held at the New Jersey Secretary of State building, Pallone hand-delivered more than 3,000 signatures to the board of elections office to get his name on the ballot this fall. Booker's campaign collected more than 7,000 signatures, according to his office.