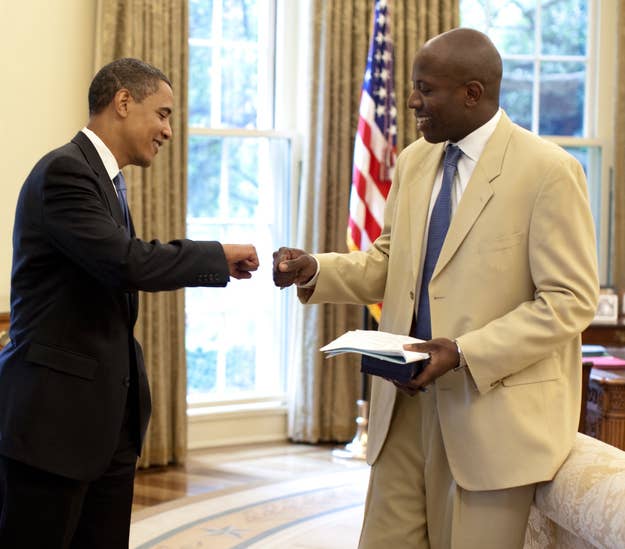 President Obama's former traveling assistant got financial assistance on his departure from government from a New York financier who is a top Obama fundraiser.
Reggie Love, Obama's former "body man" and a former Duke basketball star who the President has referred to as his "little brother" left the White House last November, and is on track to receive his MBA this December from the University of Pennsylvania's Wharton School of Business.
In the meantime, Love has received money, three sources told BuzzFeed, from Orin Kramer, the managing partner of Boston Provident and a leading Democratic fundraiser who has raised more than $2 million for Obama this cycle.
A source close to the money manager dismissed the assistance as a routine act of generosity. Kramer, who served in the Carter Administration, makes a practice of helping "young people transitioning out of government," the person said.
But the move also sheds light on the cozy ties between some sectors of finance and Obama's inner circle, and on the career help available to people leaving the highest levels of American government.
Love and Kramer also co-hosted a party at this month's Democratic National Convention made memorable by former Treasury Secretary Bob Rubin's unfortunate tumble into the Ritz Carlton's swimming pool. That event was co-hosted by other big names in finance, including Jane Hartley, co-founder of the economic and political consulting firm, Observatory Group, and Tony James, President of Blackstone Group.
Kramer stressed to BuzzFeed that Love is not being compensated for any work, and is not on his firm's payroll.
Love "is not working for Boston Provident in any capacity," he said in an email. "Period."