Democrats Not Shaking In Their Boots Over RNC Changes
As the RNC sets out to expand outreach, Democratic reaction boils down to "we'll believe it when we see it."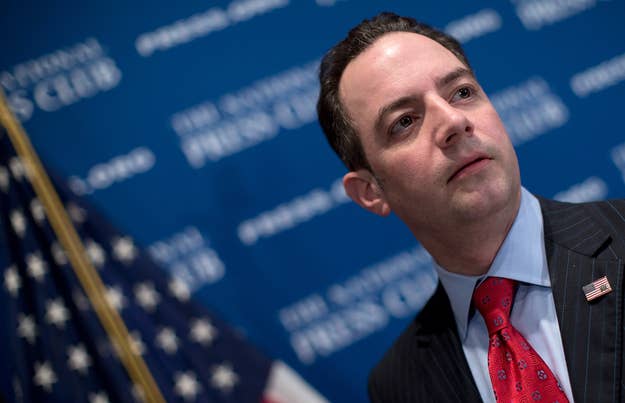 WASHINGTON — The Republican Party says it's ready to change. But so far, Democrats aren't shaking in their boots.
On Monday, RNC chairman Reince Priebus rolled out his party's Growth and Opportunity Project plan, aimed at identifying the mistakes the GOP made in 2012 and fixing them before 2016.
The big idea is this: the RNC needs to build up the infrastructure and messaging to engage voters beyond the white, old, and male. Democratic campaign professionals, who enjoyed great success among just about all the voting blocs that don't fit that description last year, don't sound too worried.
"The 'we need women and Hispanics to stop thinking we hate them' message belies a core set of policies that are hostile to these demographics and can't be papered over by some rhetorical reboot," said Kelly Steele, a longtime Democratic operative who helped Sen. Harry Reid win another term in 2010. "Look at the fact [Sen.] Marco Rubio didn't utter a single word about immigration at CPAC, and that its audience was openly hostile to any reform."
Mike Lux, a former Clinton administration official and CEO of Progressive Strategies, had a similar take on the new GOP plan.
"I'm not particularly worried. We always have to run good campaigns and have good candidates, but the modern version of the Republican Party is completely unappealing to anyone other than old, white, straight, wealthy people — and given the demographics in this country, most people aren't old and aren't wealthy," he said.
The RNC is actively trying to change, says Preibus. He's putting $10 million behind the effort to expand the party's outreach and messaging to be more appealing to minority and young voters. Priebus has also pledged to overhaul the party's data shop, hiring a Chief Information Officer and building out new digital platforms to close the gap with Republicans.
Jeremy Bird, the field director for Obama's 2012 campaign and the man who helped oversee that campaign's unprecedented use of digital platforms, said high-tech tools won't solve the GOP's deep-seated problems.
"The fact that the Republican Party is just today considering the need to speak more broadly to women, young people, and minority communities speaks volumes about how out of touch they are with America," Bird, now a partner at 270 Strategies, said. "As long as Republicans fail to speak to the values of millions of American voters — insisting instead that 'digital tools' and some tactical adjustments are the answer to their woes — we expect their party will continue to live in the past."
Progressive grassroots leaders aren't impressed with the RNC's promise to catch up with the digital tools on the left.
"It's not a new problem," Anna Galland, executive director of MoveOn.org, said. "If I had a dollar for every time someone on the right said they'd create the conservative version of MoveOn, I'd be rich."
Galland said that as long as the GOP remains largely opposed to ideas like same-sex marriage, it will be hard for the party to reach the new voters it says it desperately wants.
The White House, locked in an economic fight with the GOP, seems to share the view that as long as the party sticks to its guns on taxes and other issues, its new outreach plans shouldn't be much of a concern for Democrats.
"I think it's important to note that the best way to increase support with the public for your party is to embrace policies the public supports. And embracing policies the public does not support or aggressively rejects makes it more difficult to earn the public's support," White House Press Secretary Jay Carney said at the briefing Monday.
"And when it comes, again, to matters like how we grow our economy and, as we grow our economy, how we deal with our deficit and debt challenges," Carney said, "the public overwhelmingly supports a balanced approach to that challenge."