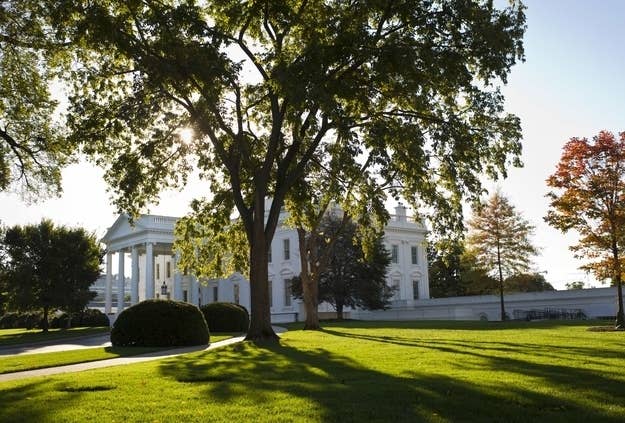 WASHINGTON — Senate Foreign Relations Committee Chairman Bob Menendez has delayed for more than five months the confirmation hearing of a political consultant President Obama tapped, to the ire of other Democratic donors, for a key South American ambassadorship last summer.
The unofficial hold on the nomination of Noah Mamet, a Los Angeles fundraiser who counts Obama campaign manager Jim Messina as his political patron, comes even as Menendez has moved on dozens of other nominations of donors and political allies for whom ambassadorships are among the most desired prizes.
One donor familiar with Mamet's effort to get a hearing before the committee described the delay by Menendez as a "phenomenal obstacle."
Mamet was nominated last year, on July 30, to be the next ambassador to Argentina. While Mamet's nomination has languished, 24 consecutive ambassador nominees since then have either had their hearings before or at least scheduled by the Senate Foreign Relations Committee. Mamet's remains off the books.
The 44-year-old has struggled to get his hearing scheduled, even after weeks of asking donors, congressional staffers, and friends to lobby the senator's office on his behalf.
Asked why Mamet's hearing has been in a holding pattern, Menendez's office declined to comment on the reasons for the delay. Spokeswoman Tricia Enright said, "Chairman Menendez very much looks forward to Mr. Mamet coming before the Foreign Relations Committee in the near future."
The selection of Mamet — a bundler, adviser to donors, and close friend to Messina — was met with a wave of complaints from his colleagues in the Democratic donor class last year.
Key Democratic donors and fundraisers charged that Mamet unfairly leveraged his clients' work for his own political gain, as BuzzFeed reported in December. Mamet was also advising clients on how best to pursue their own political appointments with the administration before securing his own ambassadorial nomination.
Donors additionally charged that Mamet, with little foreign policy experience, is unqualified for the post in Argentina, a G-20 country. Mamet, who raised $2 million for Obama's reelection campaign last year, often references his work on the Pacific Council on International Policy and his trip to Sierra Leone the National Democratic Institute, a group led by former Secretary of State Madeleine Albright that is the Democratic Party's international democracy promotion arm.
The consultant's qualifications, three sources close to the administration said, were a cause of concern for senior officials in the White House when the nomination was first put forward last year. Valerie Jarrett, Obama's longtime senior adviser, was among those who raised questions about the appointment — but Messina, who now runs his own private firm, pushed for Mamet to go through, the sources said.
In recent months, the California consultant has launched a one-man lobbying effort to get his Senate hearing scheduled. Mamet has asked supporters to urge Menendez to advance the appointment, according to more than a half dozen donors and fundraisers he has contacted since his nomination.
At the Ritz-Carlton Hotel last month in Washington, while attending the annual dinner for the National Democratic Institute, Mamet was seen "working the room," asking friends at the event to appeal to Menendez's office on his behalf, a donor in attendance said. Another donor familiar with Mamet's ongoing effort said the calls to Menendez's office have been "heavy-handed" — like "phone-banking."
A Menendez aide said the Foreign Relations Committee staff has received calls of support from Democrats who have worked with Mamet. But the aide added that the number of calls has not been "out of the ordinary."
Menendez's chief of staff, Danny O'Brien, met with Mamet early last month.
It's unclear whether concerns over Mamet or his qualifications had any role in the delay over his nomination hearing before the committee.
The senator has for months slow-walked a host of ambassador nominations for positions in Central and South America as a protest over the administration's policy on Cuba. Menendez favors tighter sanctions on the communist regime there, while Obama has made some conciliatory gestures.
There are now 62 nominees at every level pending before the committee. But Mamet is the only ambassador-rank pick since late July — with the exception of the four most recent nominees, announced within the last month and a half — who has not yet had a hearing scheduled by Menendez's committee.
An aide with the Senate Foreign Relations Committee, which is frequently in contact with the White House regarding nominees, said it has been "several weeks" since their staff has heard from the administration on the issue of Mamet's hearing.
But a White House aide attributed the quiet spell to the recent December recess. "We've been in touch with them every week they've been in session on all of our nominees, including Noah Mamet, and hope the committee moves on these nominations swiftly," the administration official said.
Mamet referred questions to a State Department official, who noted that dozens of presidential nominees are still in limbo because of congressional gridlock.