Democratic Governors: "Old Battle" Over Obamacare Repeal Is Over
Even Republican governors, they argue, are focused on successful implementation, not repeal. "A significant shift," says Martin O'Malley.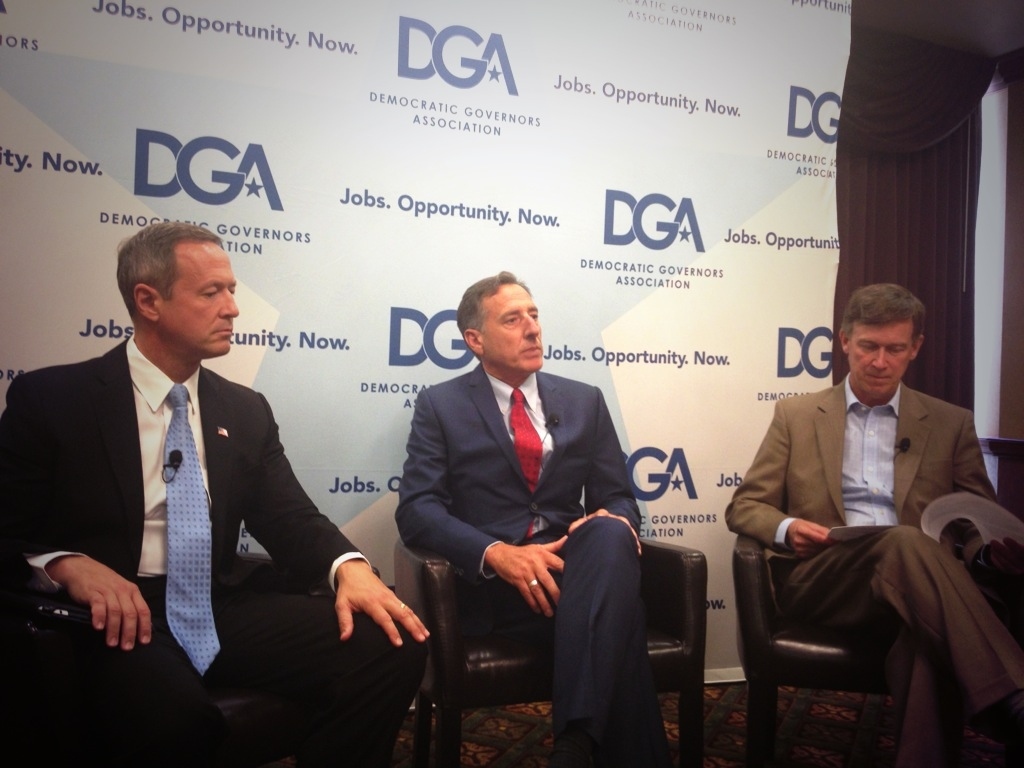 MILWAUKEE — The country's top Democratic governors argued Friday that Republicans at the state level have given up on the battle to overturn President Obama's Affordable Care Act, marking what they called a "significant shift" in the ideological health care debate.
"The governors really have shifted beyond the debate on whether or not there's going to be an Affordable Care Act or not," said Maryland's Gov. Martin O'Malley, the finance chair of the Democratic Governors Association, whose leadership convened for a press conference Friday afternoon in Milwaukee.
"Their mindset is much more of, 'How do we make this work?' I think that's a pretty significant shift," O'Malley said. "That's what people want to know — whatever your ideology was, whatever side you were on in the old battle — now that this is here, are you going to make this work for me and for my family?"
The heads of state, in Wisconsin this week for the annual summer meeting of the National Governors Association, cited Republican governors formerly opposed to the legislation who now support one of its key measures, a Medicaid expansion.
Gov. Jan Brewer, Republican of Arizona, once sued the Obama administration for its health care act, but last month fought conservative legislators to pass a bill that increases the state's Medicaid program to make eligible about 300,000 more residents.
"Because of that shift among the public at large," said O'Malley, "I think you've also seen a shift among governors, even among many in the past that might have declared that they were opposed to the Affordable Care Act."
But Vermont Gov. Peter Shumlin, chair of the DGA, did acknowledge that implementing the plan would not come without administrative challenges.
"There's no such thing as a new initiative that transforms the way you shop for health care, makes it simpler, makes it more comprehensive and more affordable, without administrative challenges," Shumlin said. "But we're meeting those challenges."
"Anytime you make this much change in this short of amount of time," added Colorado's Gov. John Hickenlooper, vice chair of the DGA, "it's hard, it does cause headaches."
But Shumlin argued that Republican governors who continue to fight against the ideology of the Affordable Care Act, rather than meet the challenges of implementation, won't be looked on warmly by voters.
"Any governor that chooses to fight an ideological battle with the White House instead of embracing job growth and embracing hundreds of billions of dollars that come to new businesses and the middle class and low-income residents — choosing ideology over jobs and affordable health care, is a false choice," Shumlin said. "And it's an example of the difference between Democratic and Republican governors."