Cory Booker Will Make Senate Announcement After Governor's Race
The Newark mayor says he'll wait to make his campaign announcement until after the N.J. gubernatorial race this fall. "It would would be wrong to hold a press conference," says Booker.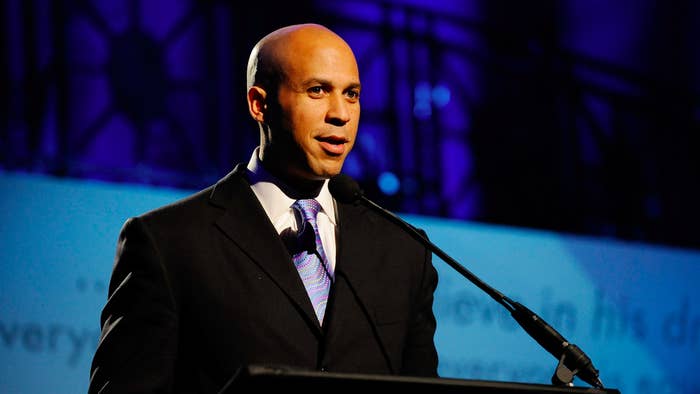 NEWARK, N.J. — Cory Booker confirmed to BuzzFeed Tuesday that he would not make his bid for U.S. Senate official until after the New Jersey gubernatorial race this November.
Following weeks of speculation late last year over whether the Newark mayor would choose to run for governor in 2013 or for Senate in 2014, he announced in December that he would "consider" a bid for the latter race. Although Booker has since started to campaign — he filed paperwork with the Federal Election Committee in January, and he is headed later this month to a fundraiser in Florida in support of his Senate bid — he has declined to say definitively that he will be a Senate candidate, despite a universal acknowledgement that his candidacy is all but certain.
In his last interview on the subject, Booker would not concede that he would even run. "What I am running right now is the city of Newark," he told the host of a local radio show last month. "I'm not bonding myself to doing it, and I'm not making any formal announcement."
But asked Tuesday night when he would officially announce his campaign, Booker said, "Not until after the governor's race. I'm really going to wait."
Booker suggested, as he has in past interviews, that the delay was an effort not to distract from the Democratic candidate for New Jersey governor, state Senator Barbara Buono, whose biggest challenge in the race this fall against incumbent Gov. Chris Christie, a national political superstar, is name recognition.
"I'm gonna go out and try to raise a lot of money [for Buono], but it would be wrong to hold a press conference" until her race is over, he said.