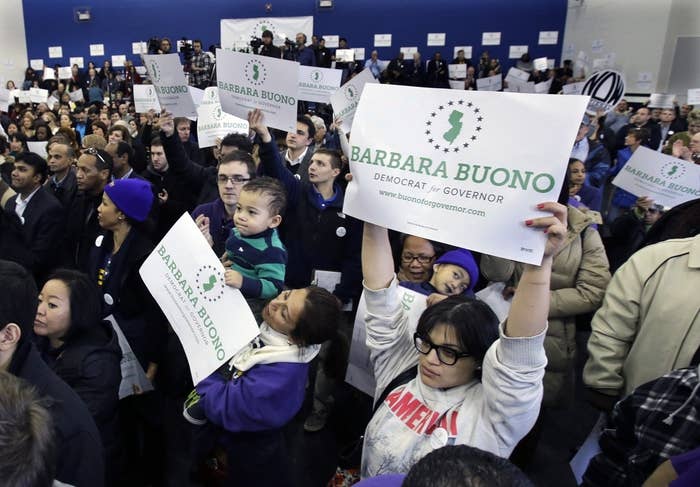 Mayor Cory Booker will headline a campaign appearance in support of New Jersey's Democratic candidate for governor, state Senator Barbara Buono, hosting a "Listening Tour" Tuesday afternoon in downtown Newark, according to a source with knowledge of the event.
Booker told BuzzFeed earlier this month that he would not announce his own campaign for U.S. Senate in 2014 until after the governor's race. "It would be wrong to hold a press conference," he said at the time, adding that he wouldn't want to divert attention from Buono's uphill battle this fall against popular Republican incumbent Gov. Chris Christie.
Although the Newark mayor has said in multiple interviews this year that his "focus" remains on the New Jersey gubernatorial election, this will be his first public appearance in support of Buono since endorsing her candidacy in January.
Buono and Booker will walk Newark's Ferry Street on a "listening tour" with local residents and business owners, and plan to end the afternoon with remarks and a press conference.