Cory Booker Says He's Ready For Senate Run This Fall
"For several months now, Mayor Booker has been taking the steps necessary to run," the mayor's office says.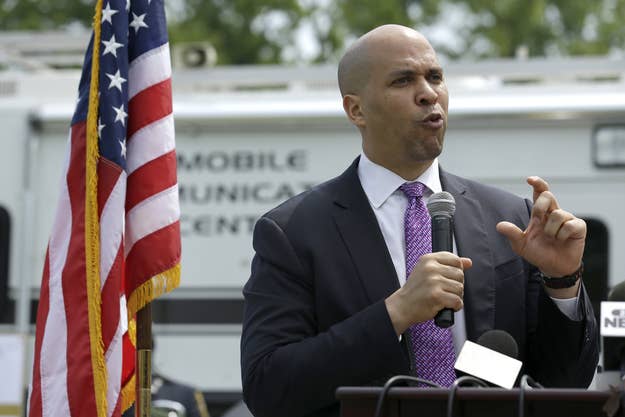 A special election to replace Sen. Frank Lautenberg, who passed away Monday, will take place this October — more than a year ahead of schedule — and Newark Mayor Cory Booker is ready, his office says.
"For several months now, Mayor Booker has been taking the steps necessary to run, but he will make an official announcement at the appropriate time," said Booker's office in a statement.
In a press conference Tuesday afternoon, New Jersey Gov. Chris Christie called for a special election to fill the senate seat on Wednesday, Oct. 16, with a primary taking place on Tuesday, Aug. 13.
The special election, which could have taken place this year or next year, according to New Jersey statute, leaves candidates just 70 days to prepare for a race that was scheduled to take place in November 2014, at the end of Lautenberg's fifth and last term in office.
Booker announced his intention to run for Lautenberg's seat late last year, two months before the senior senator had announced his plans to retire. The popular Newark mayor immediately started raising money after filing paperwork with the Federal Election Committee in January.
The mayor had previously said he wouldn't formally announce his senate campaign until after this year's governor's race, so as not to distract from the Democratic gubernatorial candidate, state Sen. Barbara Buono, for whom Booker is a major surrogate.
But now Booker will have to accelerate his fundraising and hiring, and make an official announcement to launch his campaign.
His likely challenger, Democratic Rep. Frank Pallone, has long been interested in running for Lautenberg's seat. In a special election, Pallone would not be at risk of losing his seat in Congress. Rep. Rush Holt is also thought to be interested in running for the seat.
According to FEC filings, Booker has $1.6 million cash on hand, as of March 31. Pallone has $3.7 million, and Holt has $790,000.