Cory Booker Is Melting Guns And Turning Them Into Bracelets
The Newark mayor is promoting a jewelry line made with melted metal from guns seized by the Newark Police Department. "The Caliber Collection."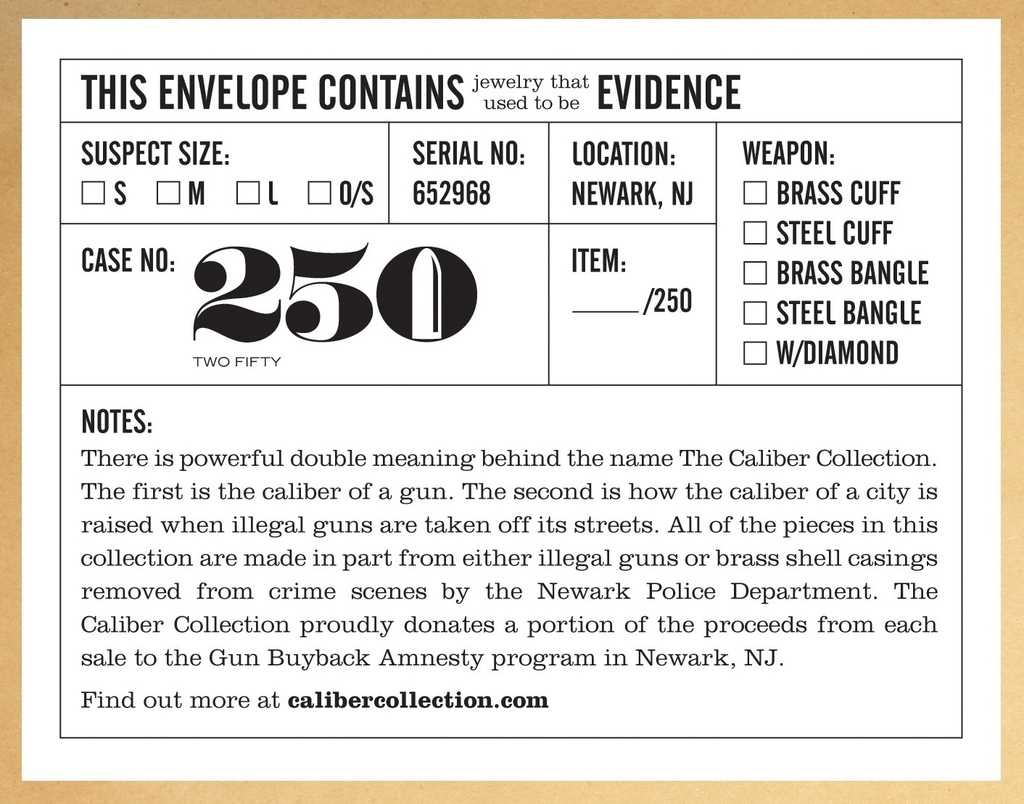 Newark Mayor Cory Booker promoted his jewelry line, "The Caliber Collection," Thursday night on MSNBC's Rachel Maddow Show. The bracelets are made from metal "from 250 guns and bullet casings seized by the Newark Police Department" as part of the city's gun buy-back program, according to the line's website.
Booker told Maddow that "a large percentage of the proceeds go to more gun buy-backs in Newark."
Each bracelet has the serial number of a seized gun, as well as the word "NEWARK," etched on its side. The jewelry line program, Booker said on Maddow, transforms weapons into "an instrument of peace."
The most expensive product in the line is the "brass bangle with diamond" — retailing for $375 — which features a diamond described as "strong, precious and rare...like human life."
"The pieces are handmade, no two are exactly alike," according to the Caliber Collection website.