Connecticut Senator Suffers Through Food Stamp Challenge
Sen. Chris Murphy announced he'd take the same food stamp challenge Cory Booker made famous on Twitter last winter. Rough goings so far: "Couldn't afford butter or cream cheese."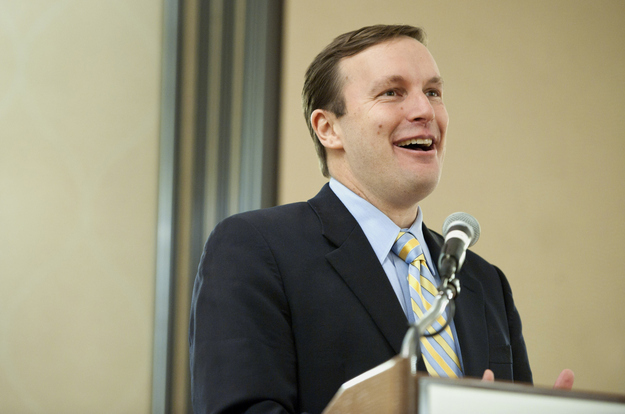 Sen. Chris Murphy took to Twitter and Facebook Monday to announce that he would undertake what's known as the "SNAP Challenge" — to live for one week on meals provided by a food stamp budget.
Until Friday, the freshman Connecticut Democrat will spend no more than $4.80 on food each day, the average benefit for Connecticut residents enrolled in the Supplemental Nutrition Assistance Program.
Newark Mayor Cory Booker, though not the first politician to take up the experiment, made it famous last December when he documented the majority of his meals on social media, and appeared on cable news to talk up the challenge and his resulting "caffeine withdrawal," which he joked he'd have to be "hospitalized for."
So far, Murphy is also having a tough time.
Monday, intermittent "hunger pangs" and a bagel with out schmear. Tuesday, just a banana for breakfast.