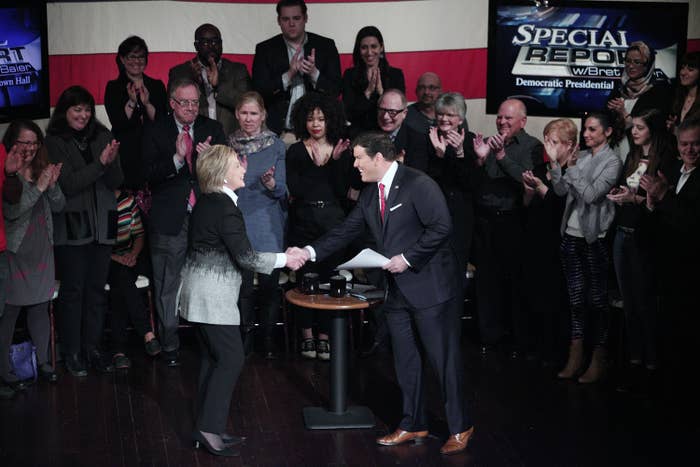 Hillary Clinton said Monday that the FBI has not advised her or her attorneys that she is a target of the ongoing investigation into what the agency has described as "matters related to former Secretary Clinton's use of a private email server."
Clinton, appearing at a Fox News town hall on the eve of a key primary in Michigan, also told host Bret Baier that neither she nor her attorneys have been advised of any members of her former or current staff as targets of the investigation.
"Absolutely not," she said.

Clinton's unequivocal response to both questions come seven months into an FBI investigation about which little is still known. The FBI's general counsel, James Baker, has only confirmed the existence of the investigation, saying in a Feb. 2 letter that their inquiry involved "matters related" to Clinton's personal email server.

The agency has not "publicly acknowledged the specific focus, scope or potential targets of any such proceedings," Baker says in the letter.

Federal prosecutors eventually advise "targets" of an investigation of the nature of the inquiry and of their rights, often in what's known as a "target letter."
In recent days, responding to news that her former IT staffer has been granted immunity, Clinton has said she believes the issue is "moving toward a resolution."