Chris Christie Is Done Talking About Rand Paul
"We're not here to talk about that kind of nonsense," Christie says.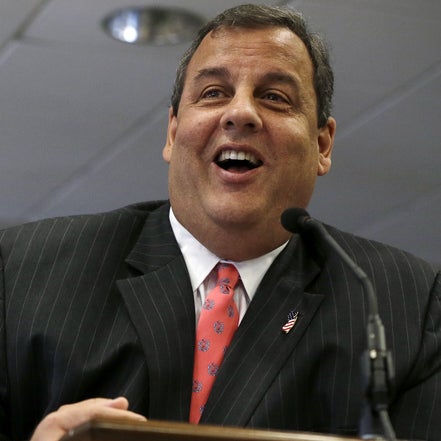 MILWAUKEE — Chris Christie really doesn't want to talk about Rand Paul anymore.
After a week of back-and-forth barbs between two of the Republican Party's most prominent lawmakers, the New Jersey governor seemed to have no interest in discussing Sen. Paul, when asked about their week-long dispute which pundits and political observers have cast as a fight for the future of the GOP.
Christie dismissed the feud as "nonsense."
"Yeah, we're not talking about any of that stuff," Christie said, when approached Friday afternoon in the hallway of the Wisconsin Convention Center, host of the National Governors Association summer meeting. "We're here to be governor. We're not here to talk about that kind of nonsense. You all have a good day, though."
When probed as to why he wouldn't discuss the matter, Christie kept walking. "Have a good weekend. Enjoy. Enjoy. Enjoy Milwaukee like I'm going to," he said.
The intra-party quarrel started last Monday, when the New Jersey governor warned against what he called "dangerous" libertarianism, identifying Paul as "one of" the leaders of the Republican party engaged in "esoteric debates" over foreign policy.
The remark set off a series of exchanges between the two lawmakers, ending Wednesday with Paul's suggestion that he and Christie "have a beer" and "patch things up."
Christie refused the offer, telling a New Jersey radio station that he didn't "really have time for that at the moment."