Chris Christie Drops Appeal Of New Jersey Marriage Equality Ruling
The Republican governor gives up the fight to appeal marriage equality less than 12 hours after same-sex couples wed for the first time in the state. The decision left "no ambiguity about the unanimous court's view," Christie's office says.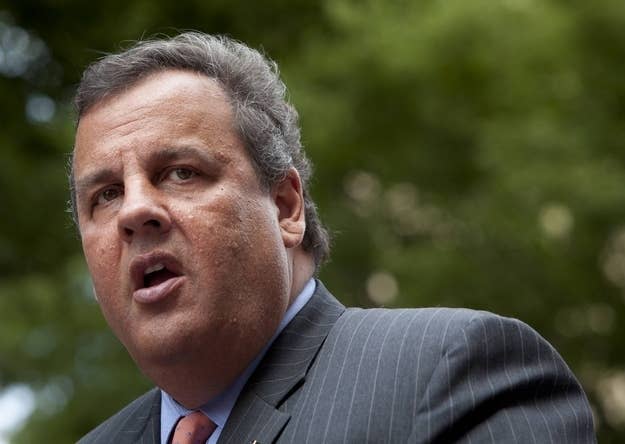 Republican Gov. Chris Christie has ceded the fight to prevent same-sex couples from marrying in the state of New Jersey.
Christie's administration announced Monday morning that it had dropped an appeal of the trial-court ruling allowing same-sex marriages.
Late last month, Judge Mary Jacobson found that New Jersey could not deny gay couples from obtaining marriage licenses, and last Friday the state Supreme Court denied Christie's request for a stay. Christie's dropped appeal Monday makes marriage equality the law of the land in the Garden State — now the 14th state to allow gay couples to wed.
Colin Reed, a spokesman for Christie, said Chief Justice Rabner, who wrote for the court Friday, left "no ambiguity about the unanimous court's view on the ultimate decision in this matter when he wrote, 'same-sex couples who cannot marry are not treated equally under the law today,'" Reed said.
Reed stressed that although Christie had dropped the appeal, advising acting Attorney General John Hoffman Monday morning of his decision in the Garden State Equality vs. Paula Dow case, he still differs with the ruling.
"Although the governor strongly disagrees with the court substituting its judgment for the constitutional process of the elected branches or a vote of the people, the court has now spoken clearly as to their view of the New Jersey Constitution and, therefore, same-sex marriage is the law," Reed said. "The governor will do his constitutional duty and ensure his administration enforces the law as dictated by the New Jersey Supreme Court."
In a statement, Troy Stevenson, the executive director of Garden State Equality, the lead plaintiff in the same-sex marriage lawsuit, said, "This is the day we've been waiting for. This is the day we've been fighting for. This is the day we won."
"Marriage equality is the law of the land in New Jersey at last," Stevenson said.
During his four years as governor, Christie has opposed marriage equality, vetoing a bill that passed the state legislature last year that would have made marriage equality legal in the state. He has instead offered to put same-sex marriage on the ballot — an option many activists, as well as his reelection opponent this year, Democratic state Sen. Barbara Buono, staunchly oppose.
Jacobson's ruling allowed same-sex weddings in the state to begin Monday. Dozens of couples were married in city hall ceremonies across the state shortly after midnight.
Newark Mayor Cory Booker, who is headed to the U.S. Senate this fall, presided over nine same-sex and opposite-sex ceremonies in the rotunda of Newark City Hall.
Gov. Christie's withdrawal of the appeal: