Chelsea Clinton: I Taught My Parents How To Text
And charge their phones.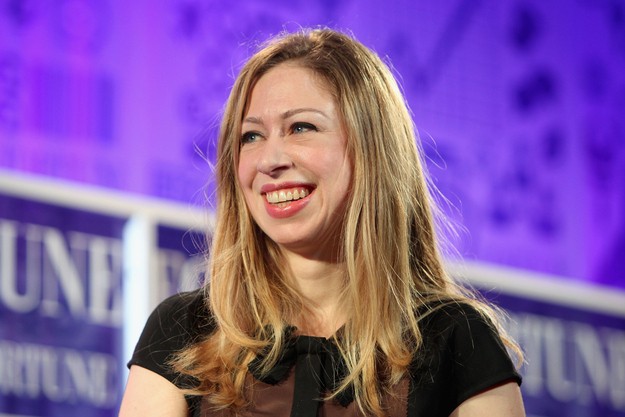 During an appearance at the annual South by Southwest conference on Tuesday, Chelsea Clinton spoke about growing up in Arkansas, her own political aspirations, and what she's taught her parents about technology — and cell phones.
"I definitely taught my parents how to text and how to charge their phones," Clinton said, adding that the latter was "a very mysterious thing" for her parents at first.
Chelsea, the Clintons' 34-year-old daughter, sat for questions after delivering the Texas tech summit's keynote address.
Since taking on a more prominent role at the family foundation — now called the "Bill, Hillary & Chelsea Clinton Foundation" — Chelsea has increasingly appeared on stages and in front of audiences on behalf of the organization.
At SXSW on Tuesday, Clinton also talked about early lessons from her parents. The first thing she learned to read regularly was the newspaper, she said.
She also recalled having to participate in mock "debates" with Bill and Hillary by the time she was 6. Chelsea would debate one of her parents on a given topic while the other "would play moderator," she said.
Clinton was also asked about whether she would ever run for office herself — a question she answers frequently in interviews and at events. Her answer this time: "I don't know," Clinton said. "For a long time, my answer to that question was no."
"At the moment I find it pretty discouraging that almost none of my friends think about running for public office as an option," Clinton said, adding that when her father graduated from Georgetown, about half of his friends were considering it, as he recalls. "His ambition was not unique," she said.
Clinton added that, "right now," she feels satisfied by her work at the foundation.