Candidates In Mass. Senate Race Pulling Ads, Suspending Campaign Activities
Two weeks until primary day. The five candidates in the special election have ceased campaign operations in the face of the explosions at the Boston Marathon.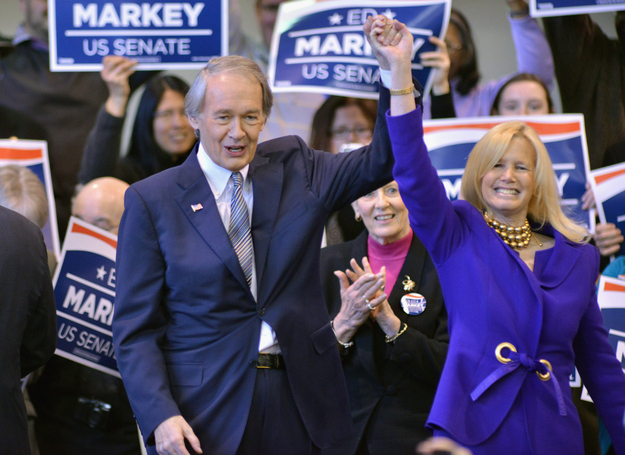 The five candidates in this year's Massachusetts special U.S. Senate election have confirmed to BuzzFeed that they have pulled their political ads and suspended campaign activities in the wake the deadly explosions Monday afternoon at the annual Boston Marathon.
The incident that killed two and injured dozens at Coply Square has put the race to fill Secretary of State John Kerry's vacant U.S. Senate seat on hold, as every candidate — Democrats Rep. Ed Markey and Rep. Stephen Lynch; and Republicans Gabriel Gomez, Michael Sullivan, and Daniel Winslow — has ceased campaign operations for the time being.
Gomez, who ran in the marathon and finished with a time of 4:08:03, has stopped his campaign events and pulled his ads "for the day," according to his spokesman, Lenny Alcivar.
In an official statement released shortly after the marathon explosions, Markey's campaign said it would be suspending operations "including canvassing, phone banking, fundraising and television advertisements."
"We're pulling down advertising, all our ads," said Conor Yunits, campaign spokesperson for Lynch. With two weeks to go to the primary election, Yunits said Lynch's ads were in heavy rotation, but said "I don't know the exact number." The ads will stay down "for the time being," he said.
Winslow released a statement saying that he too would "suspend all activities until further notice."
Alicia Preston, a campaign spokesperson for Sullivan, told BuzzFeed that the former U.S. Attorney for the District of Massachusetts has an ad prepared to run on TV in the sprint to election day, but said the ad will be delayed following the explosions in Boston.
The primary for the Massachusetts special election is scheduled for April 30, and the general election for June 25.