Campaign Sees Online Enthusiasm With "Meet Hillary" Contest
Clinton's most effective online fundraising effort: An Obama-style raffle draws 650,000.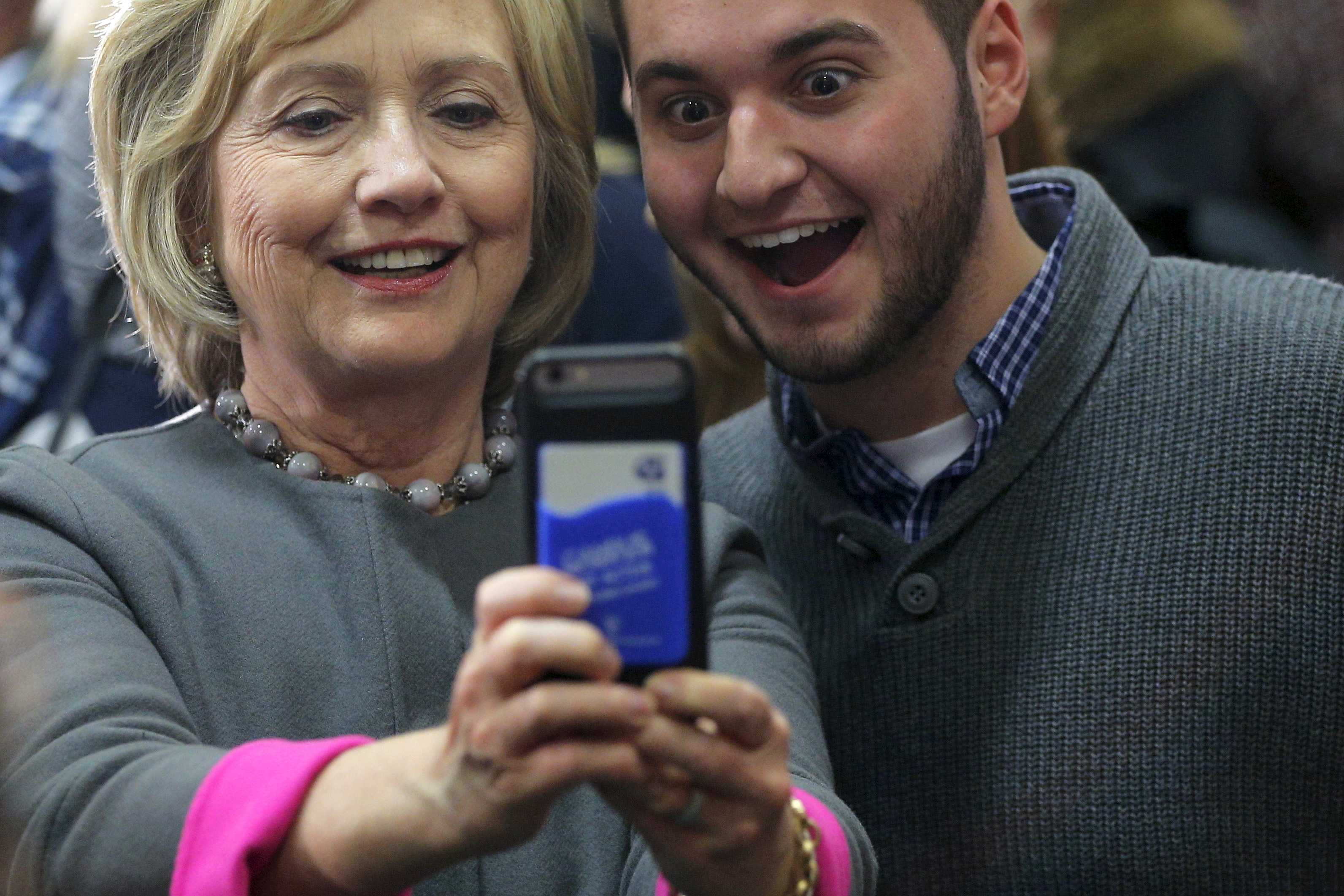 They were four strangers: a school-bus driver from Ely, Iowa, population 2,000; a veterinary's receptionist from Illinois; a choir-singing ordained Elder-slash-bank administrator from New Jersey — and the host, Hillary Clinton.
On Monday, the group met for a lunch in Washington, D.C. They ate salad and wood-fired pizzas, and according to an attendee, talked gun violence, terrorism, and foster care.
To Clinton's team, the little gathering signified something of a welcome benchmark: evidence of a growing online community, enthusiastic about the campaign.
The three invitees, plucked at random from Clinton's world of online support, came to Washington as winners of the campaign's first contest to meet and dine with the candidate.
The raffle drew 650,000 participants, making it Clinton's single most effective online fundraising effort to date, a campaign official said.
The figure also tops Clinton's total donor count, according to figures provided by the campaign in late October. At the time, she had more than 500,000 donors.
At points this year, particularly during the summer when she dipped in the polls, Clinton appeared to lack the same fiery support, in person and online, that helped catapult Sen. Bernie Sanders and his "political revolution." The campaign's latest figures show that, as of October, Sanders had a total of 650,000 donors.

The Clinton campaign declined to name the amount raised from the raffle. The sweepstakes-style fundraisers, made popular by President Obama in 2008 and 2012, engage supporters and draw new donors with a rare offer: the chance to meet or share a meal with the candidate.
Clinton's campaign, pleased with the outcome of the first raffle, intends to hold more, an aide said.
For Clinton — a public figure with all the trappings of celebrity, good and bad — the contests could create more of the small-group settings she sought out at the start of the campaign. Now about seven months into the race, roundtables are no longer. Clinton deals almost entirely in town halls and rallies.
The three guests on Monday included Kay Hale, 63, the school-bus driver; Kayla Hatfield, 26, the receptionist from Springfield, Illinois; and Robert Mason Jr., 61, the longtime bank administrator and church-goer from Jersey City.