Anti-Hillary Group Calls For Investigation Into Super PAC's Email List Rental
Stop Hillary PAC filed a complaint with the FEC on Wednesday afternoon against Clinton and the group supporting her, Ready for Hillary.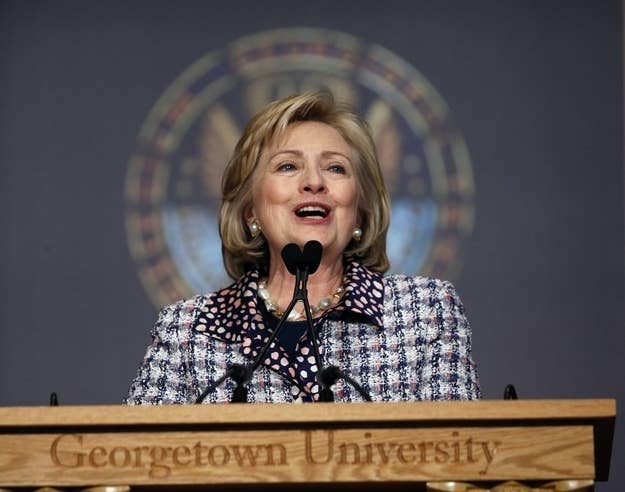 A super PAC aimed at stopping Hillary Clinton from becoming president filed a complaint with the Federal Election Committee on Wednesday against the former secretary of state and Ready for Hillary, another outside group.
Stop Hillary PAC, a group founded last summer by a team of Republican operatives, alleged in the complaint that Clinton's 2008 presidential campaign violated campaign finance law by renting its list of email addresses to Ready for Hillary.
The complaint, filed with the FEC on Wednesday afternoon, requests an "investigation into whether Clinton's authorization of the use of her list by Ready for Hillary PAC constitutes violations of federal campaign finance laws."
Ready for Hillary used the Clinton 2008 list to send an email to supporters earlier this month offering free bumper stickers. PAC spokesman Seth Bringman told Time magazine then that the group sought the list "to connect with her past supporters."
Campaign finance regulation prohibits coordination between candidates and political action committees. Clinton, of course, is not a declared candidate. Dozens of entities have rented the 2008 campaign list, including the Clinton Foundation and EMILY's List, the group dedicated to electing pro-choice women to public office.
But the anti-Clinton PAC argues in the complaint that, in authorizing the rental to Ready for Hillary, Clinton is "openly encouraging and supporting the activity" of the group — an authorization, they say, that makes Clinton a candidate "by operation of law," and therefore subjects her to campaign finance regulation.
Bringman, the spokesman for Ready for Hillary, dismissed the complaint. "They're looking for something to do, I guess," he said of Stop Hillary. "But we're focused on our nearly 2 million grassroots supporters who are ready to support Hillary Clinton should she decide to run for president."
Stop Hillary's central allegation hinges on what they characterize as Clinton's "authorization" of Ready for Hillary. A candidate, the group says, may not designate a political action committee as an authorized committee when that PAC supports more than one candidate. Ready for Hillary does focus on Clinton, but also other candidates she supports, like Virginia Gov. Terry McAuliffe.
Dan Backer, Stop Hillary's lawyer, said the list rental "of course" indicates an authorization of Ready for Hillary. "What else could it be?" he said. "That violates federal election law, and we're calling on the FEC to swiftly investigate."
Any individual or group may file a complaint with the FEC.
Backer said he expects the FEC review process to take several months.
A representative for Hillary Clinton did not respond to a request to comment.