Anthony Weiner Ready For Apology Campaign
The disgraced former congressman says he's apologized to his wife "many, many times," and he'll apologize to voters, too. "I know that part of this process is going to be doing a lot of apologizing."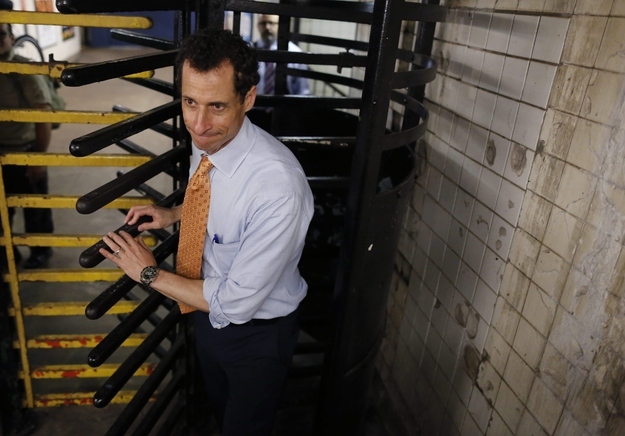 In his first live interview since announcing his comeback bid for New York City mayor, ex-Rep. Anthony Weiner told WNYC Thursday he would continue to apologize to voters about the scandal that ousted him from office two years ago, and promised that the behavior would not occur again.
Weiner said he and his wife, longtime Hillary Clinton aide Huma Abedin, had put the incident behind them.
"I put her through some difficult things. She says it's in the rear view mirror — but it's not far in the rear view mirror," Weiner told WNYC host Brian Lehrer.
Asked by Lehrer if he was "confident" another scandal wouldn't emerge, Weiner said only, "It is behind me."
"There's no doubt about it. I made very big mistakes. I compounded it immeasurably by being dishonest about it," Weiner said. "I have apologized many, many times to my wife, and frankly I know that part of this process is going to be doing a lot of apologizing."
Lehrer wondered whether Weiner's illicit online activity could be described as an addiction, but the former congressman dismissed the characterization.
"I don't know what it was," he said. "It's none of those things. It was simply a blind spot. It was a thoughtfulness I had about my private behavior."
"I don't have a good explanation," he added.
Weiner announced his mayoral bid late Tuesday night with a glossy campaign video featuring Abedin. He held his first campaign event at 125th Street early Thursday morning.
The full audio of Weiner's interview with Lehrer can be found on WNYC's website.