In a huge victory for body-positive campaigners, Victoria's Secret appears to have changed its latest advert tagline to reflect a more inclusive, healthy message.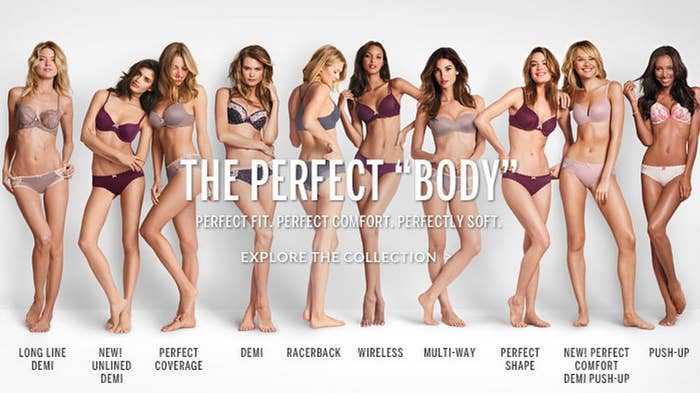 The original advert had "The Perfect Body" printed in the middle of 10 slim models: It now reads "A Body For Every Body." According to Victoria's Secret's official website, it now looks like this: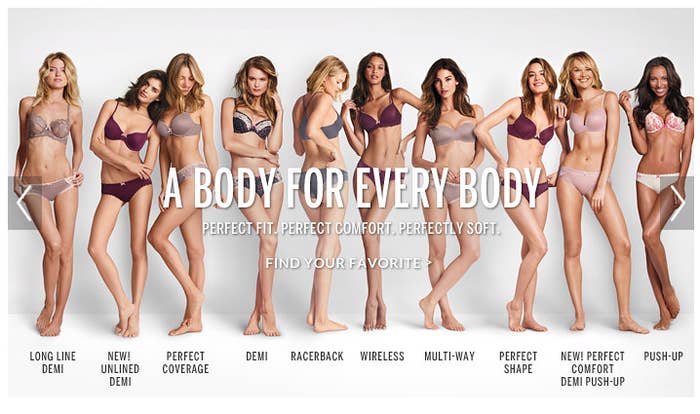 Victoria's Secret didn't release a formal statement about the tagline change, but the change was noticed by campaigners on Thursday morning.
However, the tagline has only changed on its website. Posters in stores currently still have "The Perfect Body" tagline.
The backlash against the advert was sparked by three British students who launched a petition, describing the message as "unhealthy and damaging."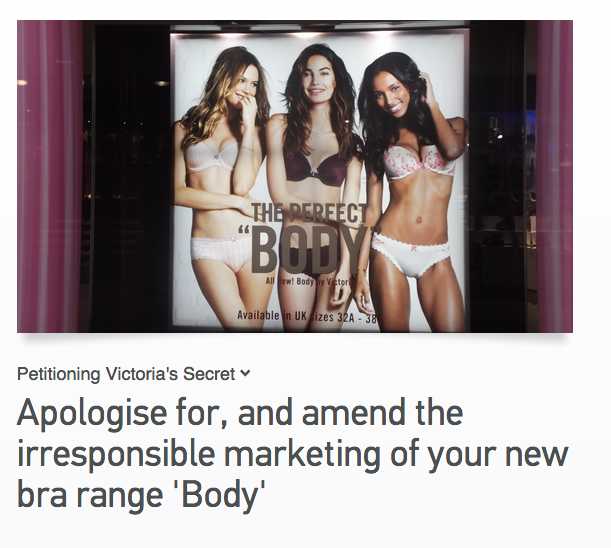 The petition on Change.org gained tens of thousands of signatures from other people who felt the poster was damaging.
Angered by the posters, women slammed Victoria's Secret on social media for their "body-shaming" message.
The Leeds University students, Frances Black, Gabrielle Kountourides and Laura Ferris, behind the petition were thrilled to see the new, improved advert.
Frances Black said: "We are absolutely overjoyed by the news that Victoria's Secret have changed the wording on their website from 'The Perfect Body' to 'A Body For Everybody'. We feel that this change reflects a more inclusive and healthy message."
But they say that their campaign is far from over. The young campaigners now want Victoria's Secret to change all posters in their stores.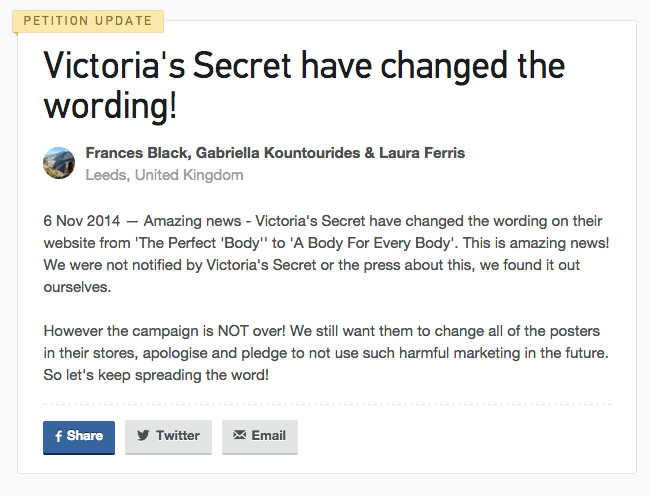 Meanwhile, Dear Kate – another underwear company – responded to the advert by remaking it to include women who are not all supermodel-slim:
BuzzFeed News has contacted Victoria's Secret several times for confirmation. We'll update this post when we hear from the company.