Meet Taraneh Alidoosti, a popular Iranian actor. She's been voted the "best Iranian actress of the decade" and has millions of adoring fans who follow her on Instagram, so she's kinda a big deal.
On Tuesday, Alidoosti appeared at a press conference in Tehran, Iran, to promote her latest movie The Salesman. Everything was going fine, until this photo was taken, and later seen by the public: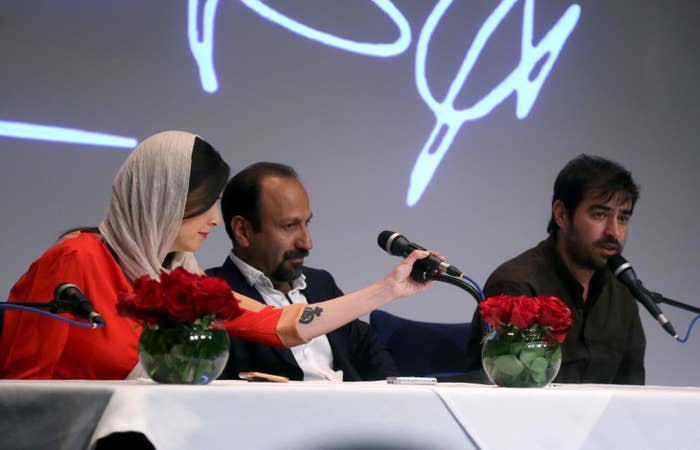 Look closer: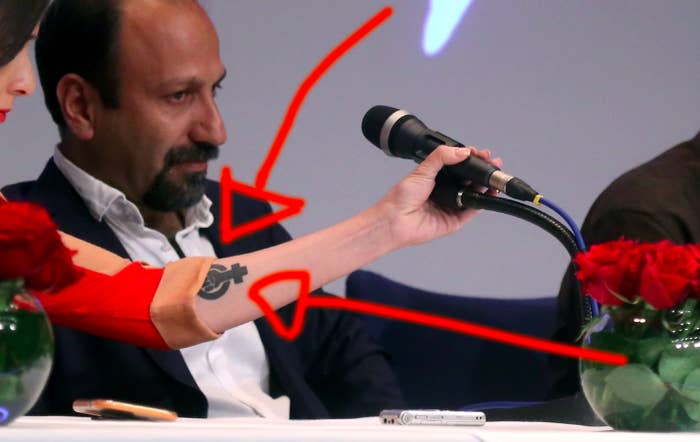 On Alidoosti's arm is a tattoo that appears to show a "women power" symbol. This was seen to be a significant message in her home country where gains in women's rights still have some way to go.
Last month, Iranian authorities arrested eight models who posted photos of themselves on Instagram because they were "un-Islamic."
The photo sparked national debate about women's rights, and many people criticised Alidoosti for appearing to promote feminism. In response to the backlash, Alidoosti took to Twitter to clear things up and said: "Keep calm. And YES, I'm a feminist."
She then tweeted a definition of the "Woman Power" symbol that's on her arm, and wrote in a third post: "Feminism means that each human aside from his or her gender has the right to an individuality and according to that, to choose the life that she or he wants."
While the majority of people praised Alidoosti for speaking out for women's rights...
"You are the most lovely and best informed Iranian actress, the biggest fighter for women."
When a Twitter user tweeted the actor saying, "Keep calm and you will be in Evin Prison tomorrow" – referencing Iran's most infamous prison – Alidoosti cooly replied with a set of smiley faces.
<3 Taraneh Alidoosti, our new feminist hero <3