This is Omran Daqneesh, a 5-year-old Syrian child who was injured in an airstrike in Aleppo on Wednesday. On Thursday, images of him sitting on a chair covered in dust and blood were shared widely around the world.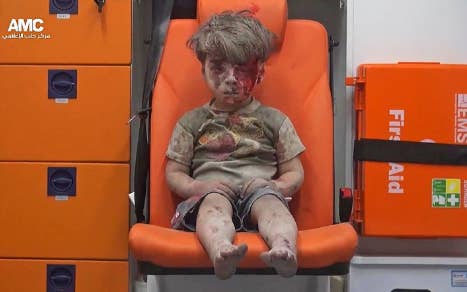 Daqneesh, his mother and father, and his three siblings were pulled from the rubble of his home in the Qaterji neighborhood in Syria after the airstrike hit shortly after 7pm. He and his family were later released from the hospital.
Many people commented that the image – and its impact – struck a tragic resemblance to a photo of Alan Kurdi, who drowned fleeing Syria last September, that became well-known around the world.
After seeing the images of the injured Daqneesh, many people shared tributes to him on social media, including Khalid Albaih, an artist currently living in Doha, Qatar.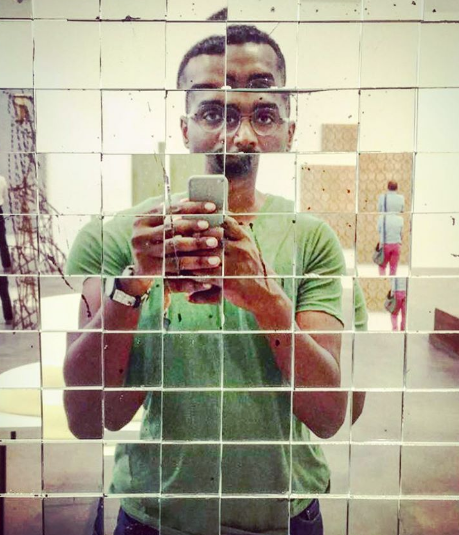 Albaih decided to draw an image of Kurdi, the drowned Syrian boy, and Daqneesh, the survivor of the airstrike, side by side. With his text he asked people to consider the "choices" available to Syrian children:
The image quickly went viral, with many saying the boys are a reminder of the reality of what life is like for children caught in, or uprooted by, warfare. Within a few hours it had been shared tens of thousands of times, including by human rights activists and politicians.
Albaih, who often draws illustrations that are politically motivated or focused on human rights, told BuzzFeed News he was inspired to draw Kurdi and Daqneesh together because his children are around the same age.
"My inspiration came from the fact that I consider myself as a refugee," he told BuzzFeed News, "as well as the fact that my children are within the same age and could also be in the same situation."
Albaih said the world "doesn't get shocked any more", even though it sees "terrible footage from Syria" on a daily basis. The only thing he believes he can do is draw the reality of what Syrian civilians trapped in war are currently living through.
"I wanted to draw it because I felt like it's the same image, and the same situation, over and over again, with Alan first, and then the child who was decapitated, and now Omran," he said. "All I hope my image does is bring attention to the situation of war victims everywhere."