This 13-Year-Old Girl Is Training To Be One Of The First People To Land On Mars
Alyssa Carson describes herself as "Future Mars Walker," and she is amazing.
Alyssa Carson is training to be one of the first people to step on Mars — and she's only in the seventh grade.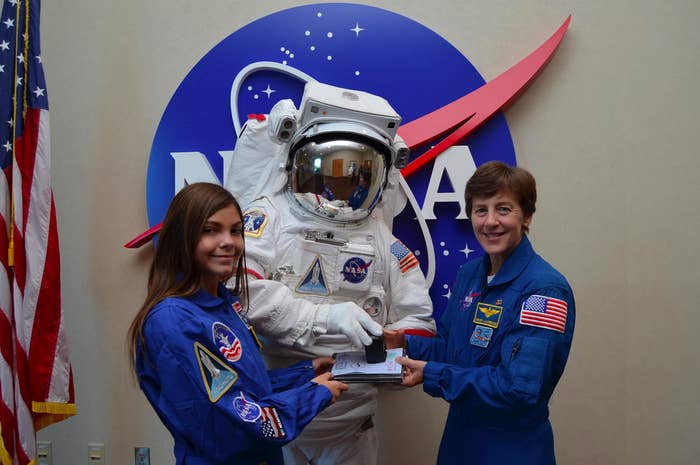 The teen from Baton Rouge, Louisiana, has already proved her incredible determination at just 13 years old: She became the first person to attend all three NASA world space camps in the world.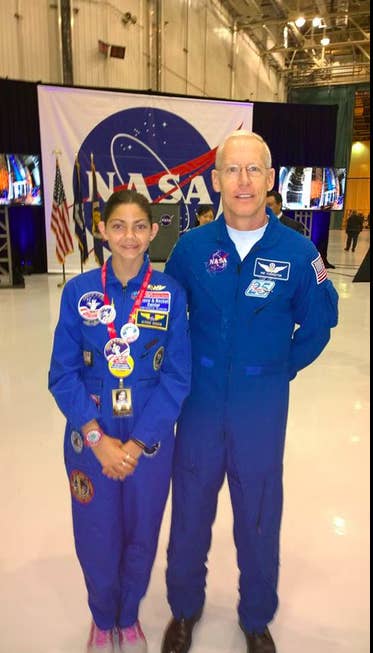 She's attended Space Camp seven times and the Robotics Academy, and has attended Sally Ride Camp at MIT.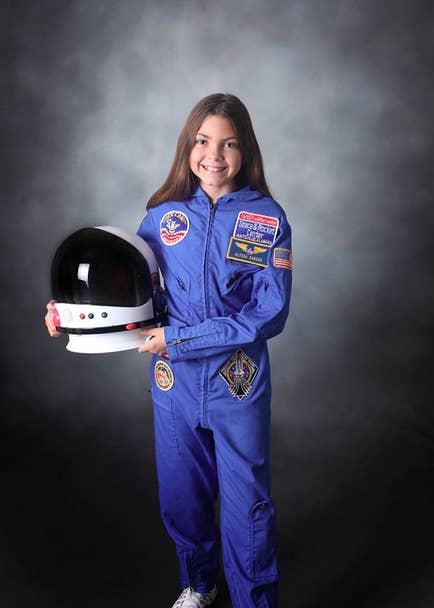 She's witnessed three space shuttle launches, regularly delivers motivational speeches, and says that "failure is not an option" for her.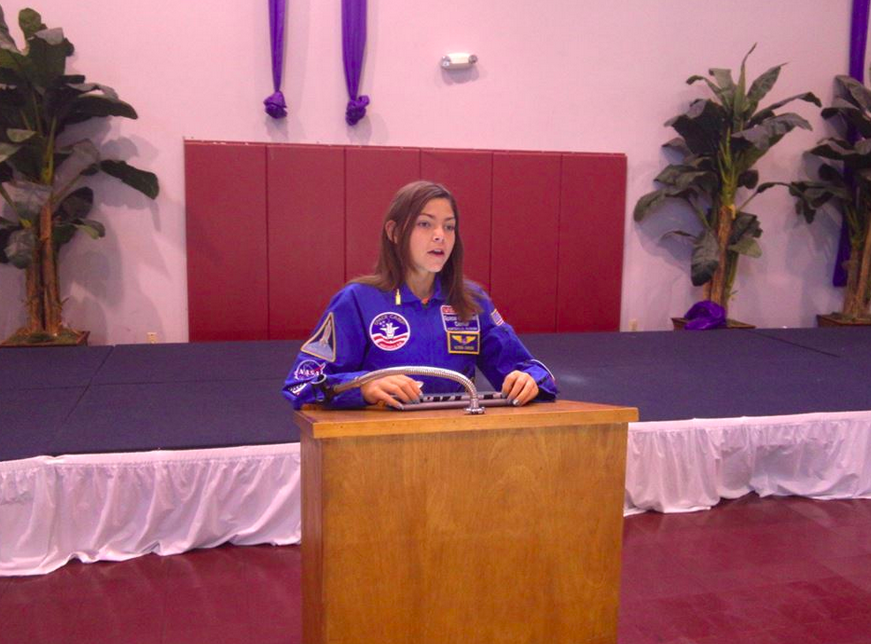 In fact, her Twitter account is a stream of photos of her hanging out with astronauts.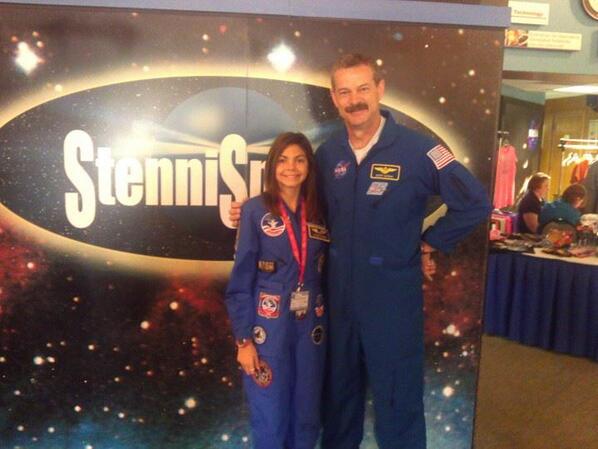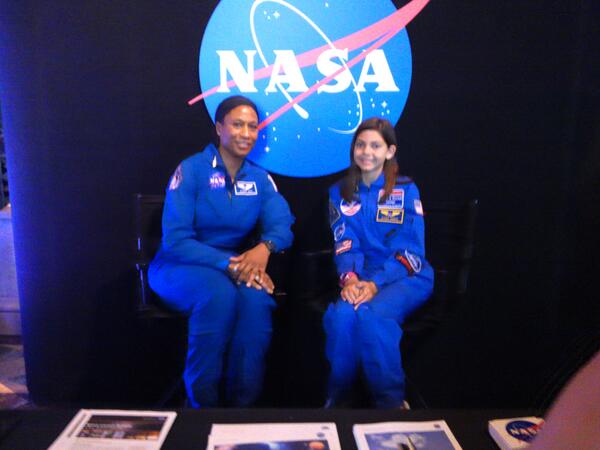 Alyssa's call sign is "Blueberry," and she says it was given to her at her second Space Camp because she was wearing a deep blue flight suit and was one of the smallest in her group.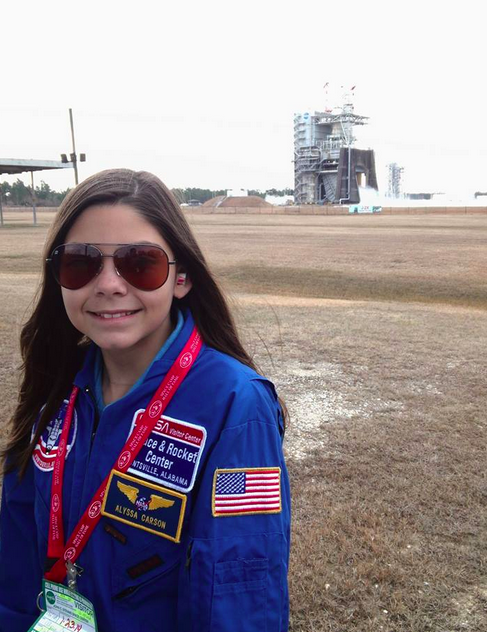 Hello, my name is Alyssa Carson and at the age of 3 I wanted to fulfill my dream of being an astronaut. I hope to be the first or one of the first on Mars. I would love to go to Mars because it is a planet that no one has been before. It's about the same size as the Earth and there are ice caps at the top and bottom of Mars. That means there is water on Mars. This could possibly be our next Earth. Just think about all the things that are in Space. For example: planets we have never explored, galaxies that we have never heard of, stars that are just babies, black holes that are as wide as the Sun to Pluto multiple times and has the mass of a billion suns, parts of the universe that we have never seen. Just think of all that stuff just floating around. It's more than you can imagine.
Alyssa ends her description with "I AM THE MARS GENERATION" because she is that awesome.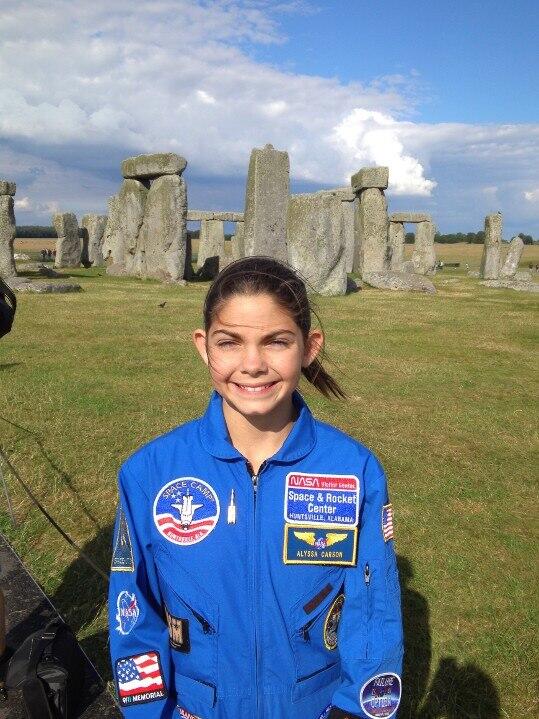 Alyssa hopes to study at Cambridge, complete a master's at the International Space University in France, and then obtain a doctorate in astrophysics or astrobiology.