The Touching Moment A Policeman Sat Down To Play With A Syrian Refugee
BuzzFeed News spoke to the photographer who took the photos on the German-Danish border.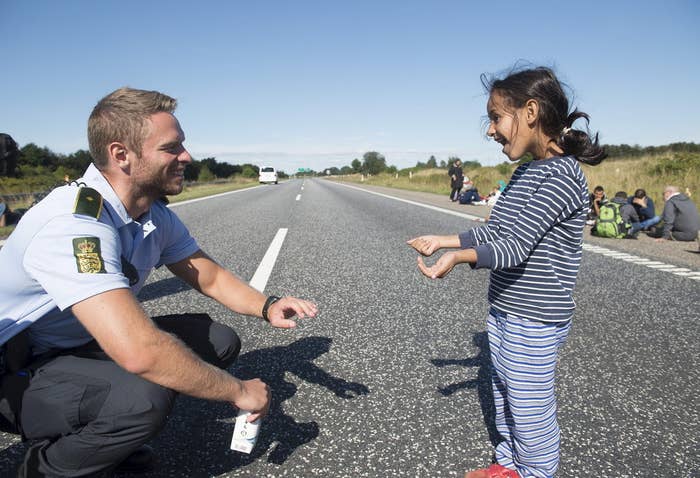 Last week, a Danish policeman played a game with a young refugee girl on the German-Danish border. The moment was captured on camera, and the photos were shared widely on social media.
The pictures were taken on the E45 freeway, north of Padborg, by photographer Claus Fisker, who works for ScanPix. He'd been photographing around 300 refugees, arriving mainly from Syria, walking along the freeway hoping to get to Sweden.
Police in southern Denmark closed the highway and rail links with Germany in an attempt to prevent refugees from crossing the border. Refugees were then forced to walk north along the highway towards Sweden. Officers followed them, and during a break, the moment between the policeman and the girl happened.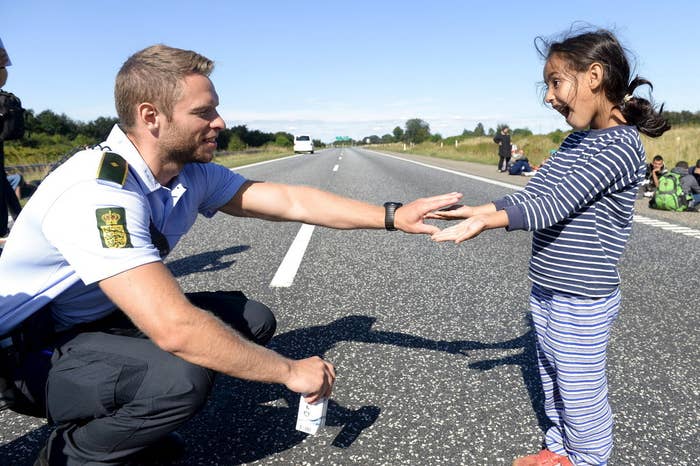 "It was quite a hot day," Fisker told BuzzFeed News. "The policeman took his (or his colleague's) wedding ring and played a game with the girl. He hid the ring in a hand and the girl was asked to guess which hand held the ring. They played together for a short while."
Fisker didn't find out who the girl was, but he said that she was part of a refugee group who were granted free transit to Sweden. He said that despite a number of media requests, the policeman wished to remain anonymous and said that he hoped the photos would "tell the story on their own."
"It was a touching moment to witness," Fisker said. "They both caught my eye because in all of this sad history, it reminded me that we mustn't say no to the people and children fleeing from war."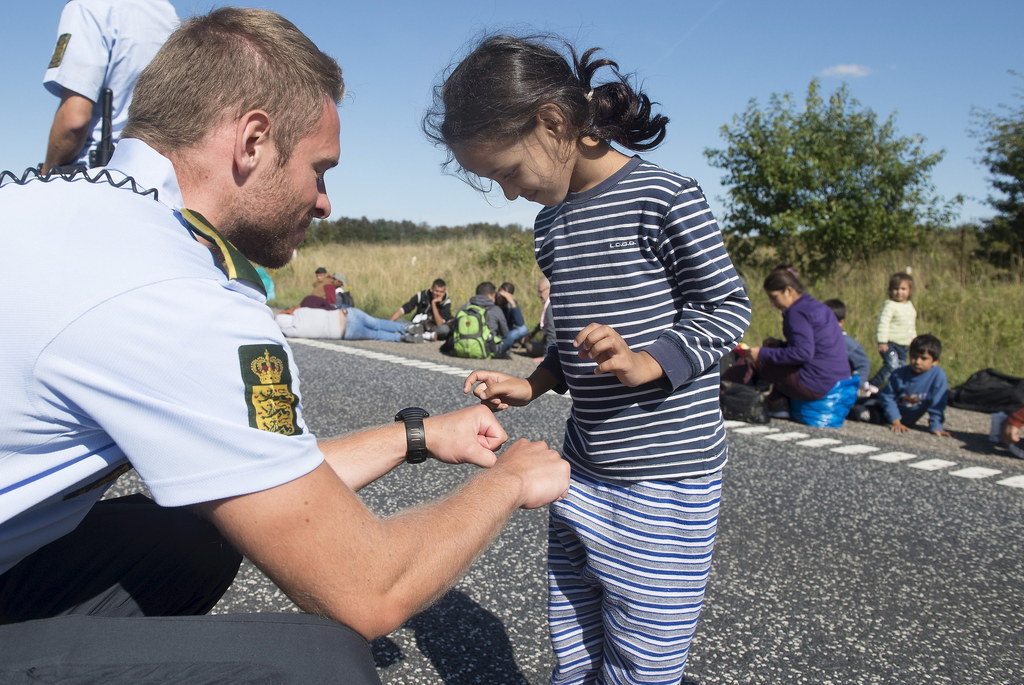 The response to the photos has been huge.
Facebook pages documenting the refugee crisis across Europe shared the images, and have been viewed millions of times. Many of those commenting on the images were happy to see a touching moment from the crisis amid a stream of harrowing photos, including the photo of the drowned boy Aylan Kurdi that captured worldwide attention.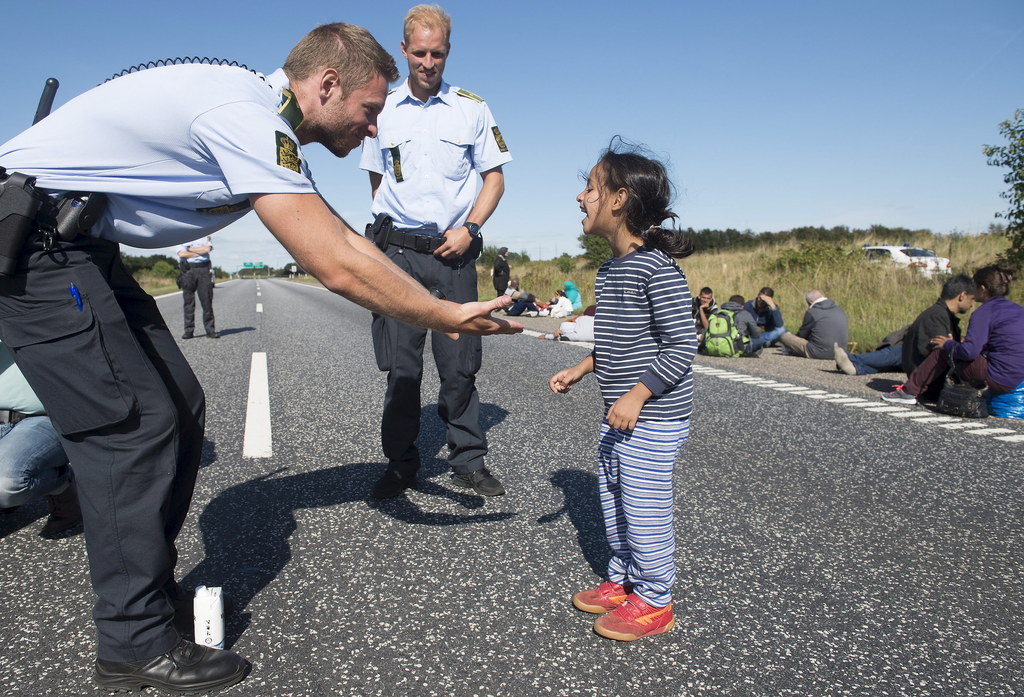 Fisker believes that photos like these can play a role in encouraging empathy towards the refugees, particularly in Denmark, where – despite pro-refugee rallies that have recently taken place – the government has cut benefits for asylum-seekers.
"I have no doubt that my photos can help make a change. The Danish government is under pressure – their policy is very hard on refugees – but these photos are being used by people in Denmark to encourage others to change their opinion."