Thai PM Forced To Apologise For Saying Only Ugly Women Are Safe From Attack
Tourists who are "not beautiful" need not worry, Prayuth Chan-ocha said in a live speech about the murder of two Britons. He has now backtracked.
Thailand's prime minister, Prayuth Chan-ocha, has apologised for suggesting that only beautiful tourists in bikinis are in danger in his country, and that those who are "not beautiful" are at less risk.
According to AFP, Prayuth – who took control of the nation in a military coup earlier this year – made the comments in a live televised speech discussing tourist safety.
He said: "There are always problems with tourist safety. They think our country is beautiful and is safe so they can do whatever they want, they can wear bikinis and walk everywhere."
But "can they be safe in bikinis...unless they are not beautiful?" he added.
The British embassy in Thailand contacted the Thai foreign ministry and raised their concerns over his comments, asking for "clarification".
A day after making the controversial comments, Prayuth said "I'm sorry that it hurt people" in a press conference.
Prayuth made the comments in response to the murder investigation of two Britons found dead on the popular backpacking island of Koh Tao on Monday.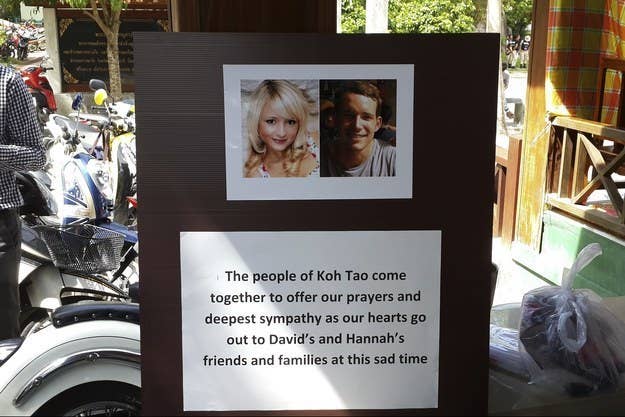 An autopsy report found that both victims, Hannah Witheridge, 23, and David Miller, 24, experienced trauma and blows to the head, while Miller had also died by drowning.
Despite questioning several suspects, the Thai police have not arrested anyone in connection to the murders.
Thai police questioned British brothers Christopher and James Ware, and took DNA tests of a group of Burmese suspects after their clothes were found bloodstained.
The British government's foreign travel advice says the political situation in Thailand is "unpredictable and sometimes volatile".
According to government figures, more than 800,000 British nationals visit Thailand every year. Eleven British nationals have been murdered in Thailand since January 2009.