Students Are Doing Their Homework While Protesting In The Streets Of Hong Kong
Now you have no excuses for handing your homework in late.
Students are a leading force behind the massive pro-democracy protests currently shaking up Hong Kong – but that isn't stopping some of them from completing their schoolwork.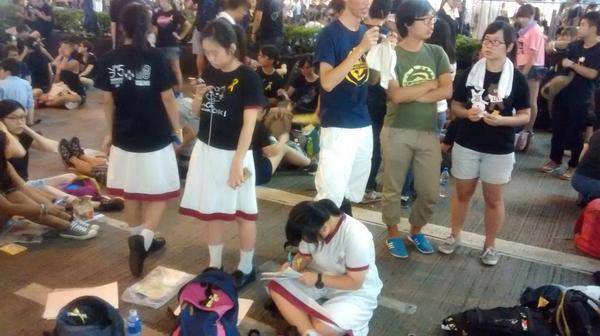 As ordinary citizens took to the streets to demand democratic elections free from mainland Chinese interference, several reporters snapped student protesters reading textbooks and writing while occupying.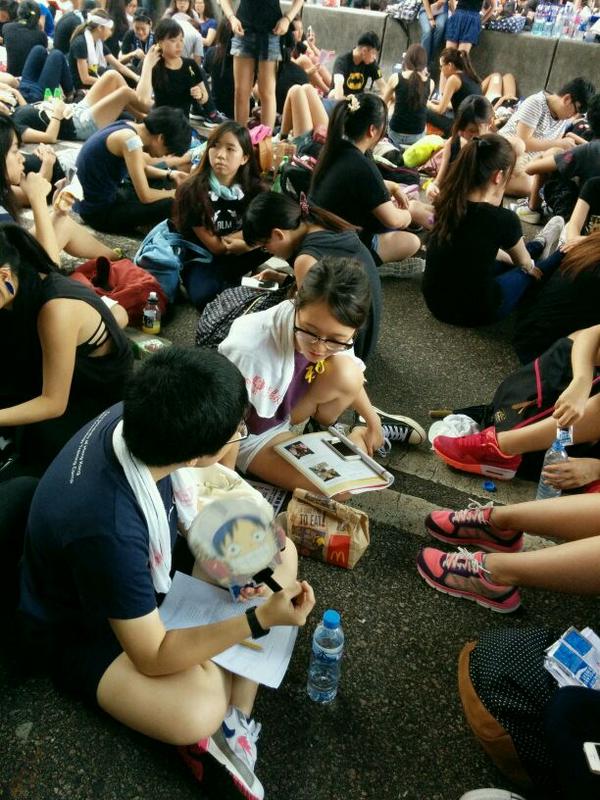 The students and other protesters pictured were at a sit-in at Hong Kong's Tamar site, also known as Civic Square.
This isn't the only unusual sight at the pro-democracy protests. A sign was left on a vandalised police van that read: "Sorry, I don't know who did this but we are not anarchists – we want democracy!"