This week, men began using the hashtag #ozgecanicinminietekgiy – which roughly translates to "wear a miniskirt for Ozgecan" – and sharing selfies of themselves wearing mini-skirts holding signs of support.
According to a BBC report, the trend began in neighbouring Azerbaijan on Wednesday, and over 1,500 people have used it so far.
Azerbaijan citizens speak a Turkic language and the country has strong cultural ties to Turkey.
On Facebook, one comment summarised the reasoning behind the campaign: "If a miniskirt is responsible for everything, if wearing a miniskirt means immorality and unchastity, if a woman who wears a miniskirt is sending an invitation about what will happen to her, then we are also sending an invitation!"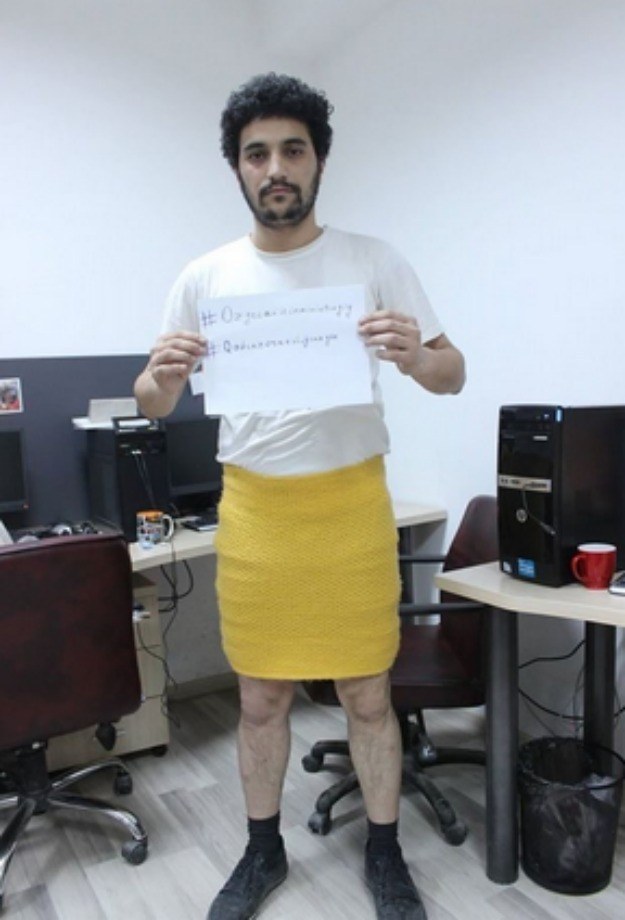 It hasn't just been men, either.
Since last weekend, protests against the shocking murder of Özgecan Aslan have taken place in a number of cities in the region.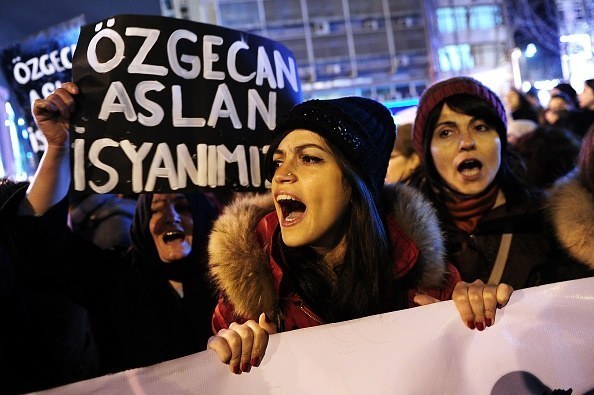 According to local media reports, Aslan is thought to have been murdered on 11 February by a minibus driver after he attempted to rape her.
Her body was found in a creek two days later, and she was laid to rest on 14 February, Valentine's Day.
Others took to Twitter to express their grief, using the hashtag #sendeanlat (you tell your story) to open up the conversation about violence against women.
Hundreds of women also defied a request from an iman to take a step back during Aslan's funeral. Instead, they carried her coffin and led her funeral prayer.
Aslan's tragic murder led to Turkey's leaders vowing to take action over the "open wound" of violence against women.