Bodies Of 20 Refugees Found Washed Up On Turkish Shores
Boats the refugees were traveling on capsized in the stormy weather, according to local reports.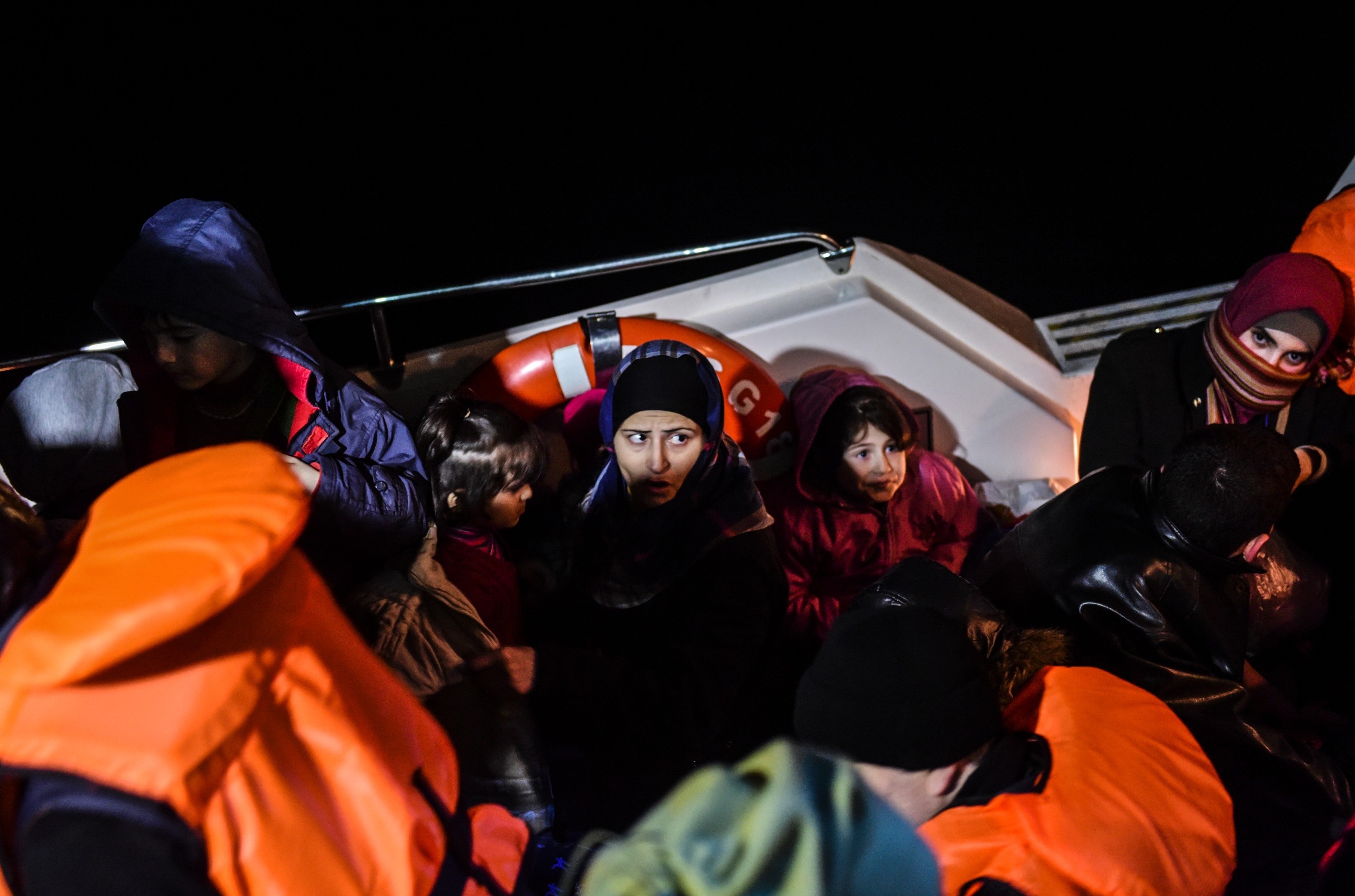 At least 20 refugees were found washed up on the Turkish coast Tuesday, adding to the mounting death toll of drowned refugees discovered after trying to cross into Europe.
The refugees were on two boats attempting to cross the Aegean Sea from Turkey to Greece, according to Doğan News Agency. The boats were hit by stormy weather and capsized, and at around 5 a.m. bodies, including those of a number of children, were discovered on beaches in Ayvalık and Dikili.
The Turkish coastguard managed to rescue six refugees, who were sent to Ayvalık State Hospital with hypothermia.
The incident follows several reports of drowned refugees found on Turkish shores in recent weeks. The body of a 2-year-old Syrian boy, Khalid, was found on the weekend and he was named the first refugee found to drown in 2016. The boy was traveling with his mother when their rubber raft hit rocks near the Greek island of Agathonisi. His mother, and the other 39 refugees traveling on the boat, were rescued by local fishermen.
Despite the arrival of winter and worsening weather conditions, the number of refugees crossing the sea to reach Europe hasn't slowed down, and more than 1 million arrived in 2015.
Charities, including Migrant Offshore Aid Station (MOAS) who have rescued a large number of refugees on the Aegean Sea, have condemned the dangerous conditions, including the use of unsafe rubber and wooden boats used by smugglers.
"Nothing can prepare you for the horrific reality of what is going on," MOAS founder Christopher Catrambone said. "It is a tragic reminder of the thousands of people who have died trying to reach safety in miserable conditions."