Refugee Children Draw Their Hopes And Dreams For The Future
BuzzFeed News spoke to mothers and children crossing the Greece-Macedonia border.
For the parents fleeing their war-torn countries and arriving at the refugee camp in Gevgelija, there is only one goal in their mind: to keep their children safe.
"Protecting them can be hard," one mother told BuzzFeed News in the unnamed refugee camp on the Greece-Macedonia border. "My son is very nervous, he's crying all the time. We don't know how to explain to them what is happening or where we are going."
The camp — which registers and temporarily hosts the refugees before they board trains north to the Serbian border — has a tent especially for mothers and children. Volunteers who run the tent say they offer access to psychologists, health experts, and services to provide emotional support. They assist up to 250 mothers and children every day.
Inside the tent, mothers sit and play with their children.
"We try and make their time here as pleasant as possible," Marija Todorovska, a worker for La Strada, a local anti-trafficking organisation, said. "Mothers come here exhausted. Sometimes, the babies are even exhausted themselves."
The women — who are often traveling alone with their children to meet their husbands — face a number of physical and emotional problems from trauma experienced on their journey. Todorovska said it could be difficult to talk to the women and children about sexual and physical violence they might have experienced along the way because of translation issues and the short duration they are at the camp.
"At first, they sometimes say 'no no, everything is OK' — but then when you spend time with them, you see signs, often visual signs, and you can tell," she said. "For those who speak English, we can have some connection. But otherwise we can only observe and then give as much support as we can."
In one corner of the tent, two children sat at a small table with crayons and paper, drawing houses. A number of other drawings by children were stuck up on the walls around the space.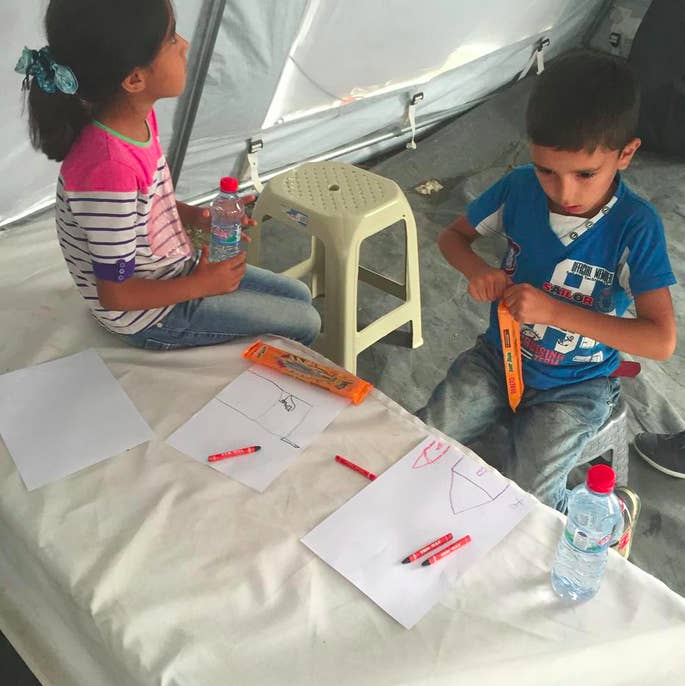 "They like to draw things," a Unicef volunteer said while taping a drawing to the wall. "They like to play with the toys and to sing happy songs, so we take their hands and we sing. They enjoy doing those things."
The volunteer said that with the drawings, she and others had asked children to draw "the one thing they dreamed of" and "what they wished for in the future."
Here are some of those drawings and what she said the children had told her they represented.
"A girl drew this small yellow flower and said she didn't want to feel alone inside."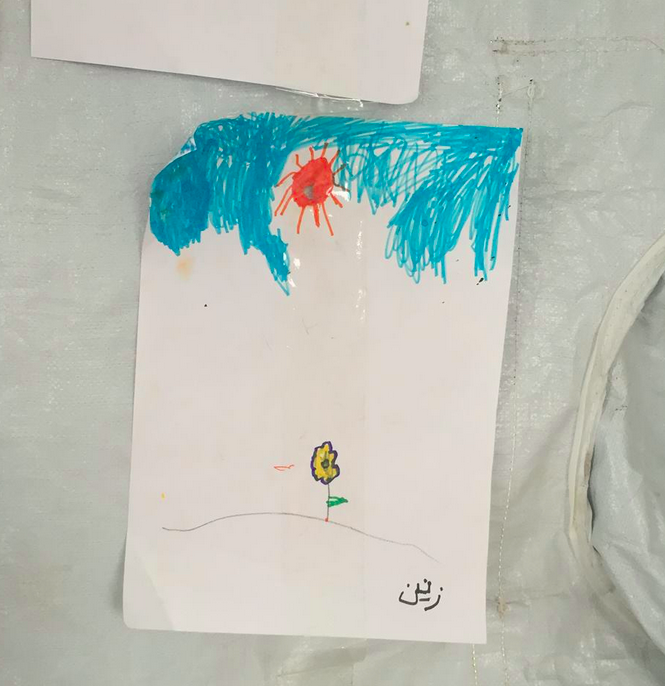 "A home. The children usually draw a house, with tree, flowers, and the sun."
"To be away from the war."
"Hope, for a new start."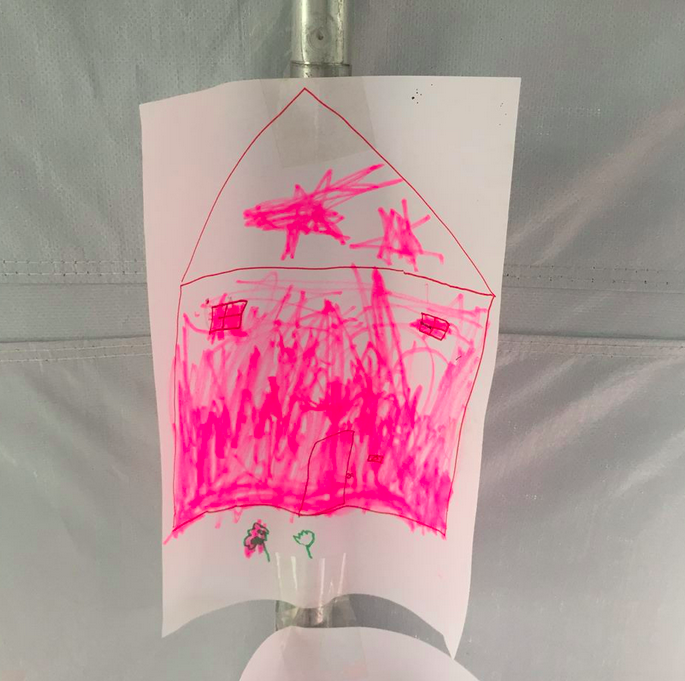 "Freedom. The girl who drew this said she just wanted to be free."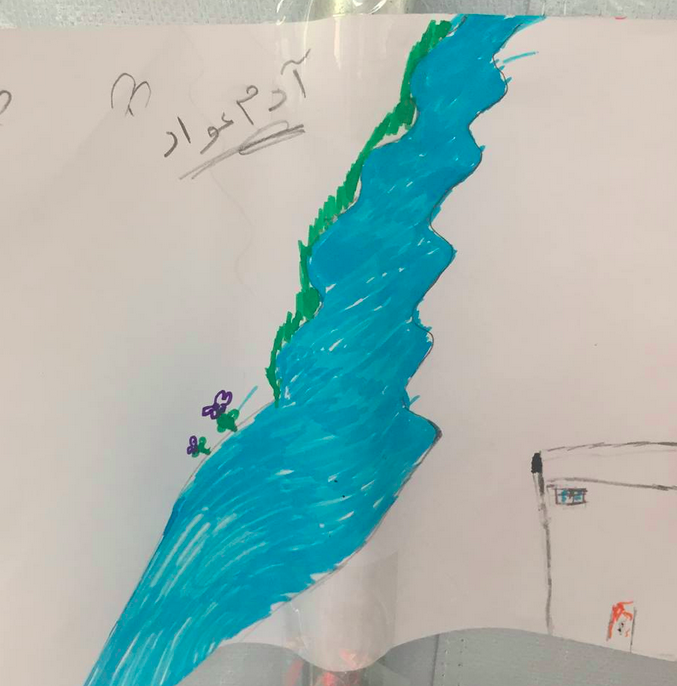 "This was drawn by a little girl who said she wanted to be a princess."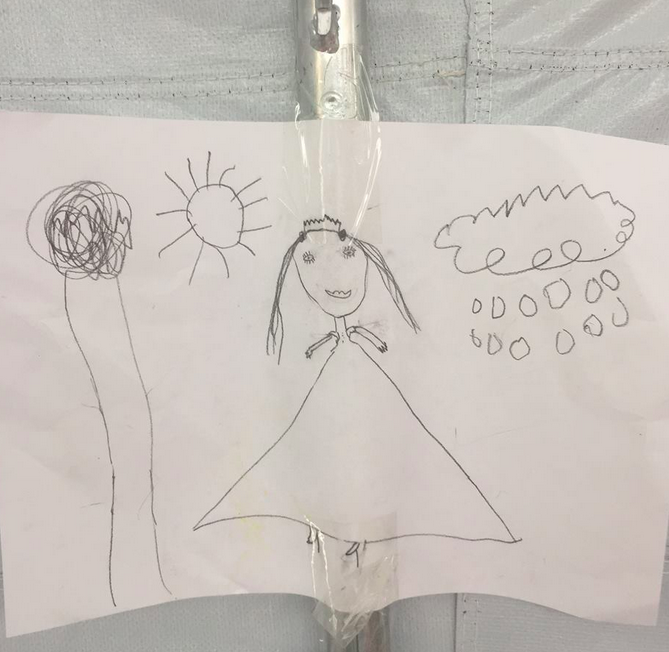 "Love. Many of the children write 'love' on their drawing."
"The boy who drew this told me he wanted to be happy."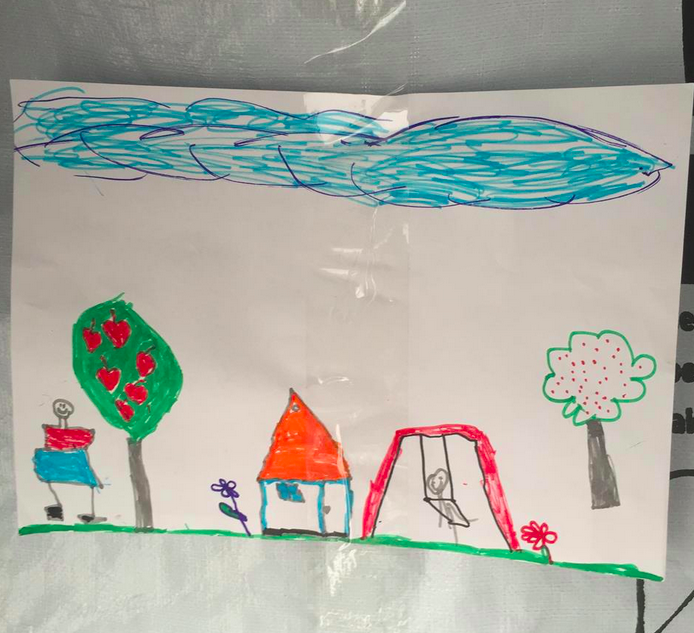 "To be a bird and fly away."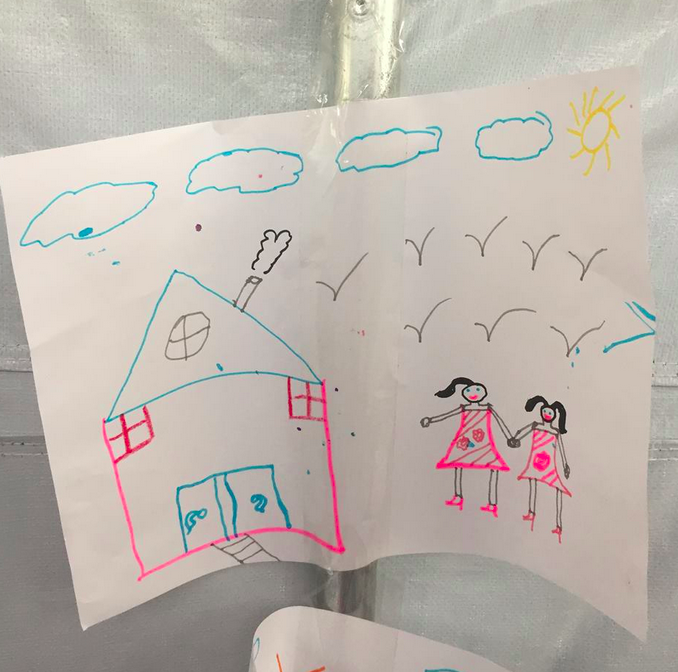 "This was drawn by a child who said he wanted to be with his father, who is in Syria. He said his father equals love."