Protests Erupt In Germany After New Year's Eve Sexual Assaults Trigger Unrest
The shocking number of sexual assaults reported in Cologne on New Year's Eve led to a day of protests and unrest in the city centre between several different groups.
A week of rising tensions in Cologne following a series of sex attacks on New Year's Eve pushed the city to a tipping point Saturday, when protests erupted and police were forced to use water cannons on a far-right crowd.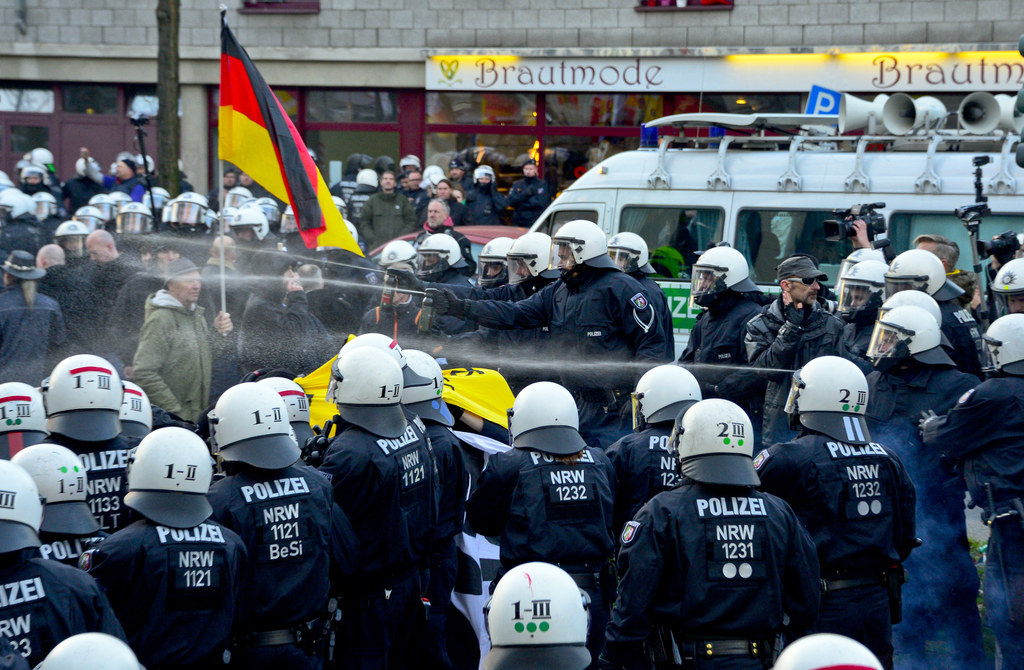 More than 1,000 supporters of Pegida, the anti-Islam group that has led a number of controversial demonstrations in the city in recent years, gathered to protest against Germany's open-door policy outside Cologne Central station.
The demonstrations began after more than a hundred women reported sexual assaults on New Year's Eve by assailants described as "migrants," forcing the country to question its immigration stance.
For several hours far-right speakers spurred on the crowd, who listened as they held signs that described refugees as rapists and called for their deportation. Violent scuffles broke out but stopped after officers used water cannons and gas canisters in an attempt to disperse the crowd.
At the other side of the station, around 600 local women protested in support of the sexual assault victims. On Saturday, police said the number of violent crimes committed on New Year's Eve and reported by victims had risen to 379, 40% of which involved sexual assault.
For some on the steps of the cathedral, the attacks that night reflected an acceptance of violence against women that was widespread in German society.
"The problem here is much deeper than people realise," Anna told BuzzFeed News, carrying Lennon, her 5-year-old son, on her shoulders. "Even if we don't acknowledge it, there is still a deep oppression of women in general in Germany. There's a widespread acceptance of violence against women, and that is the grounds on which the New Year's Eve attack happened, and why police didn't do anything."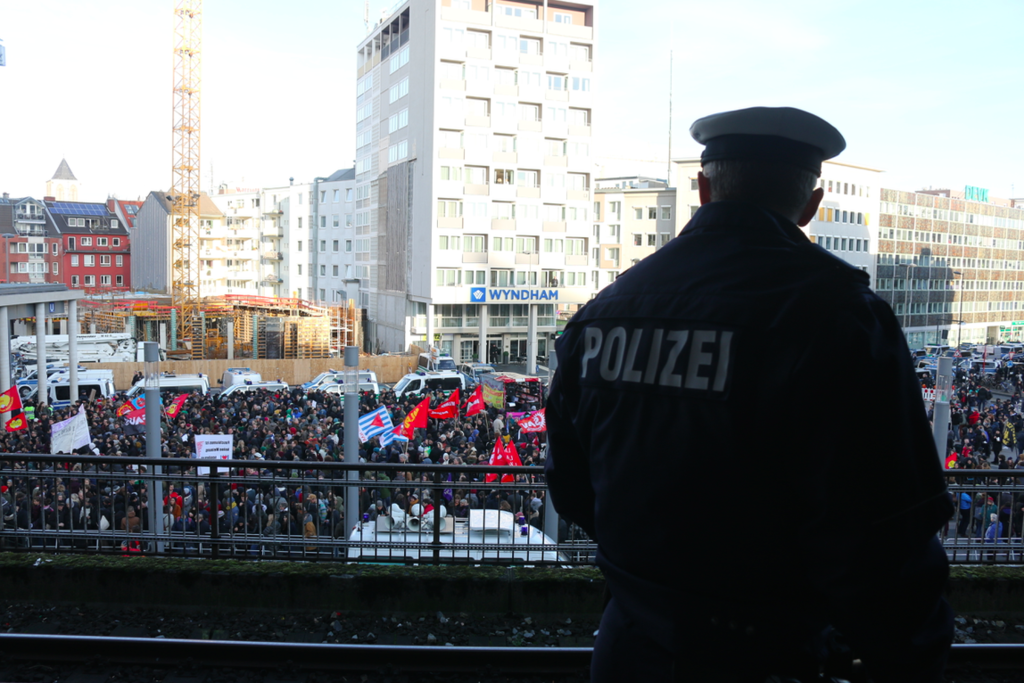 That same message was echoed over and over by protesters in the crowd. Violence against women would not be tolerated in their city, and the attacks wouldn't be turned into a moment for the far-right to spin for their own gain, even if the suspects were refugees.
But German Chancellor Angela Merkel's response on Saturday afternoon suggested otherwise, after she declared her party would take tougher measures to tighten the law on refugees who are convicted of crime.
Anna said she wished tougher measures were taken across the board on all perpetrators of sexual violence, but suspects that won't change any time soon.
"Women are told we are equal," she added. "But every day, we see we are not."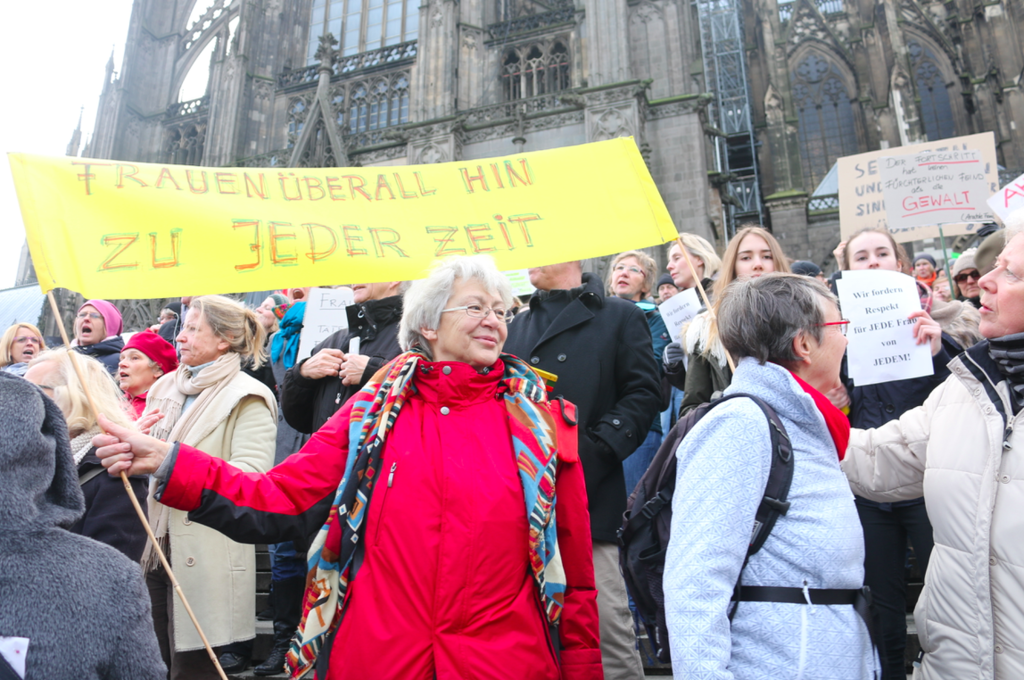 By late afternoon, police had made their presence visible after being accused of failing to protect victims on New Year's Eve, lining the station with guard dogs and monitoring the protest with helicopters hovering overhead.
Nearby, Pediga protesters — who claim the sex attacks "raised awareness" of the need for its anti-immigration movement — had grown increasingly agitated after hours of being cordoned off by metal barriers and police vans.
"We knew today would be big," a police officer told BuzzFeed News. "So we came well-prepared for these protests."
Spurred on by the week's events, several hundred of the women's rights protesters made their way to the other side of the station, where a larger — and louder — crowd could be heard. Anti-Pegida supporters, who gathered in their thousands to counter the far-right protest, were vocally denouncing the group.
Protesters waved banners and blew whistles, and several demonstrators were instructed by police to stay back as they tried to push through barriers toward Pegida's protest. The crowd could be heard throughout the station area, chanting "Nazi scum, get an education," and "Say it loud, say it clear, refugees are welcome here."
"I feel sorry for refugees, because some of them don't see women in the same way we do here in Germany," Pauli, an 18-year-old student told BuzzFeed News. "But I'm not here against refugees. If you have a million refugees, there will be some assholes in that mix — we are humans."