People Are Turning This Photo Of The Pope Into A Hilarious Rap Meme
The pope is about to drop the hottest mixtape of 2015.
Pope Francis was at a camp for internally displaced people in Bangui, Central African Republic, on Sunday as part of his three-nation tour in Africa. While there, he was photographed giving his blessing: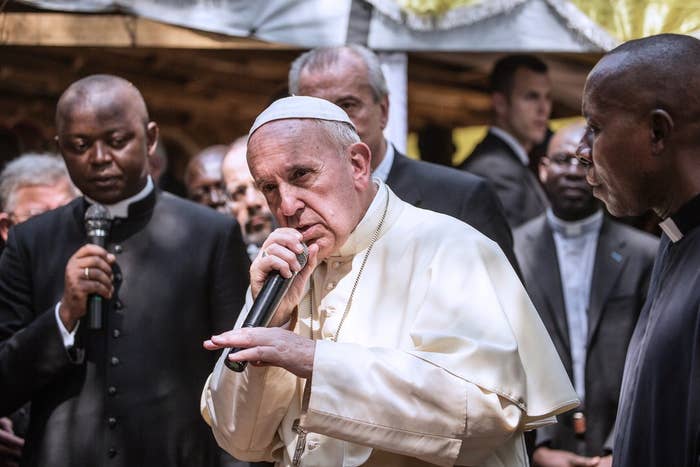 A number of people noted on social media that the pope looked as if he was about to rap into the microphone.
As a result, the hashtag #PopeBars began trending worldwide on Twitter.
People began tweeting the photo alongside rap lyrics styled to reflect the pope and his teachings.
Please enjoy some of the best #PopeBars below and the rest here.