Two Artists Are Taking Hijab Selfies And Declaring "Damn, I Look Good"
"Everyone deserves to have that feeling of 'Damn, I look good' about themselves." BuzzFeed News spoke to the artists behind the selfie project.
In an effort to promote tolerance and challenge popular perceptions, two artists are asking women who wear hijabs to snap a selfie, post it online, and declare: "Damn, I look good."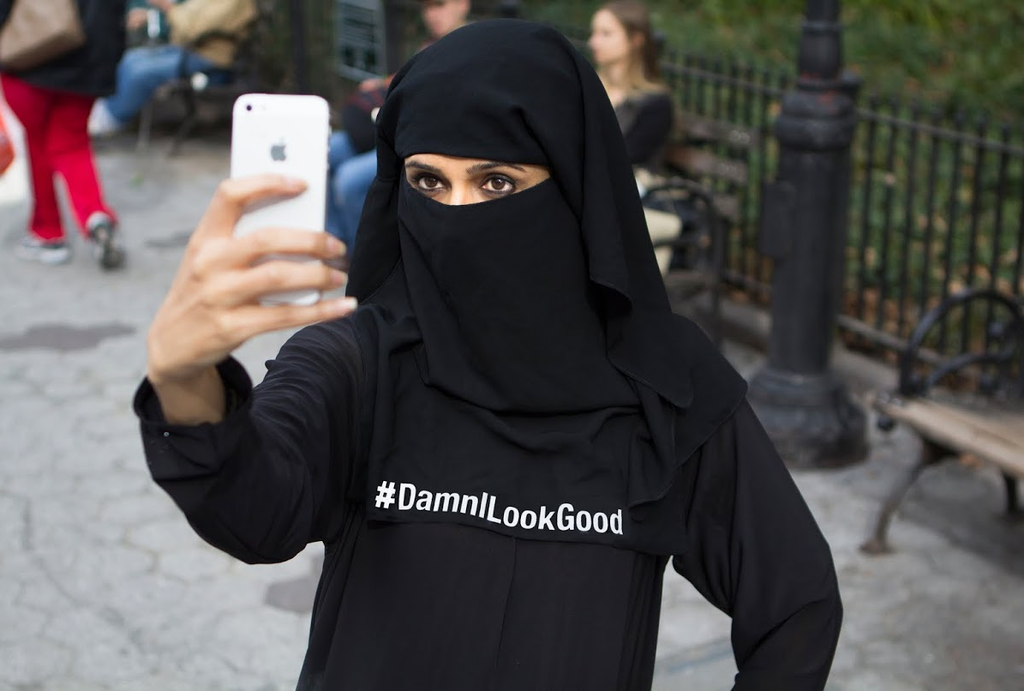 The artists behind the #DamnILookGood hashtag are Pakistani-American artists Qinza Najm and Saks Afridi.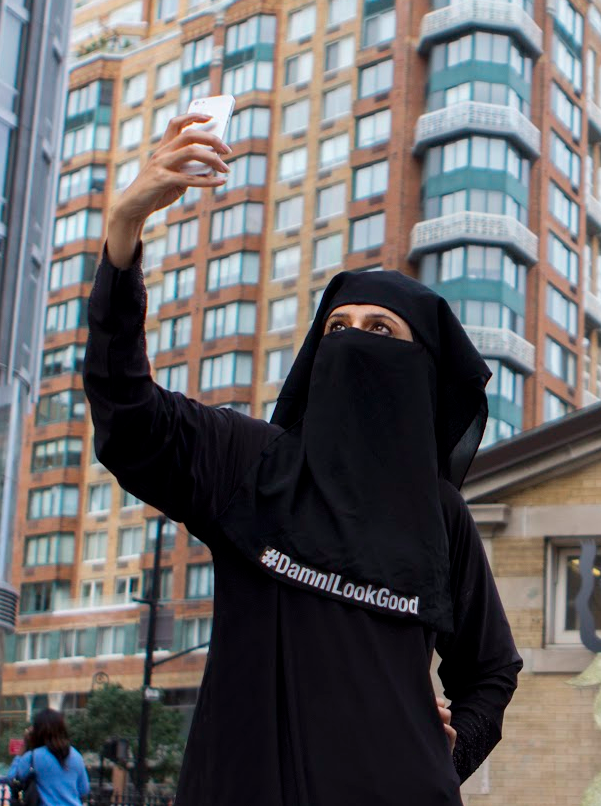 They originally started the project a few months ago as a collaborative performance art piece at the Dumbo Art Festival in New York.
For the festival they used niqabs donated by local Muslim women who they say were eager to spark a dialogue about their preferred dress.
The pair told BuzzFeed News they wanted to "approach beauty from an angle that pertained to Islamophobia".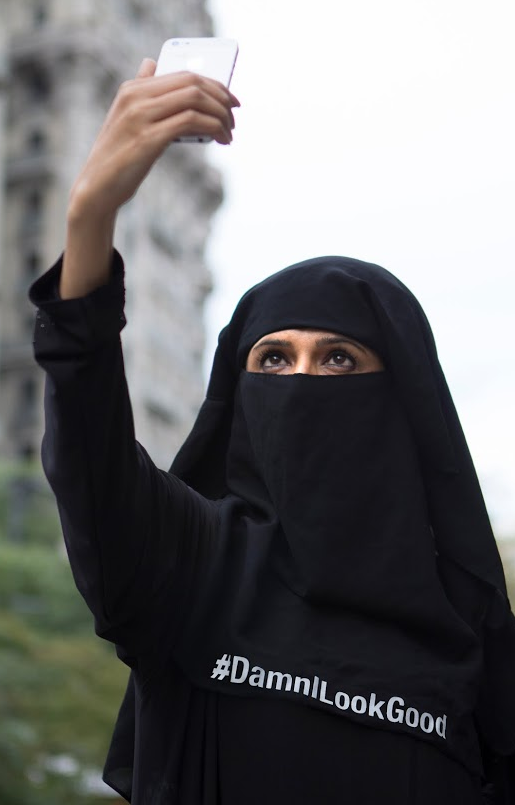 As part of the original project, Najm wore a niqab with #DamnILookGood written across it around New York City.
"I had never worn hijab/niqab before and in the spirit of walking the walk, I wore it for a week," she told BuzzFeed News.
On the second day of wearing it, she was harassed by two men in separate incidences. "Both involved the men yelling and berating me, 'Go home you fucking Muslim!' I ran home and was shaking for hours. After that, we knew we had to do something about it."
Saks said the response to the piece was mostly positive.
"The majority of people who interacted with the piece told us it completely changed their perception of the veil. They now see women who wear the veil in the West differently, because let's face it, it isn't easy wearing the veil in the West. It takes guts."
However, not everyone was impressed, with some critics describing the piece as oppressive and ignorant.
The artists stressed that they do not claim to be "experts in Islam or experienced hijab wearers", but with Islamophobia being rampant, they wanted to inspire a conversation around tolerance.
But why selfies, and why #DamnILookGood?
"A selfie is more than just a photo," Saks told BuzzFeed News. "It's the product of a moment when one is feeling beautiful and confident.
"We all should enjoy celebrating that and expressing ourselves, no matter what we are wearing or how culturally different we are. Every modern human being deserves to have that feeling of 'Damn, I look good' about themselves, and woman who wear hijab by choice are no different."
Muslim women are now starting to embrace the hashtag, too. Here are just a few of the snaps using it online.