The number of refugees crossing the Mediterranean into Europe in 2016 is fast approaching the figure for the entire first half of 2015, according to the UN refugee agency.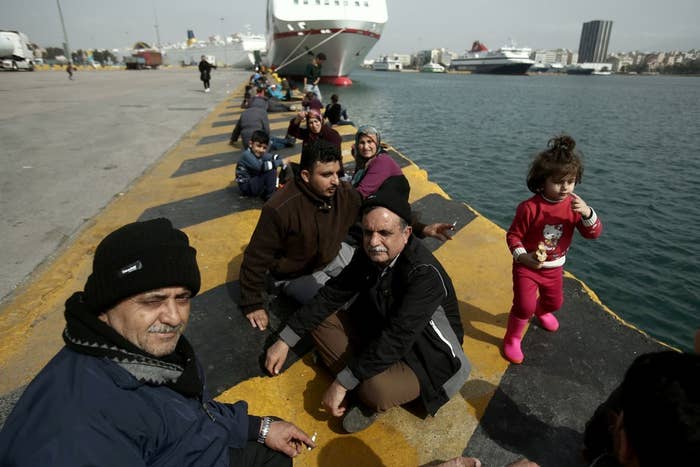 The UNHCR said 131,724 refugees and migrants arrived in Europe in January and February alone, and warned that Europe is on the cusp of a "self-induced humanitarian crisis" as countries struggle with the increasing number of arrivals.
The refugee agency said Greece was "already struggling" under the weight of growing numbers of arrivals in the country, and placed partial blame on governments' failure to reach agreements on resettlement numbers, as well as the introduction of new border restrictions.
"Inconsistent practices are causing unnecessary suffering and risk being at variance with EU and international law standards," UNHCR spokesperson Adrian Edwards said in a press conference in Geneva on Tuesday. "Greece cannot manage this situation alone. It remains absolutely vital therefore that the relocation efforts that Europe agreed to in 2015 are prioritised and implemented."
As of Monday, the number of refugees and migrants in Greece in need of accommodation had reached 24,000, with thousands of people sleeping out in the open in city centres and on the Macedonia-Greece border. The UNHCR said more resources and better coordination are "critical for averting wider suffering and chaos".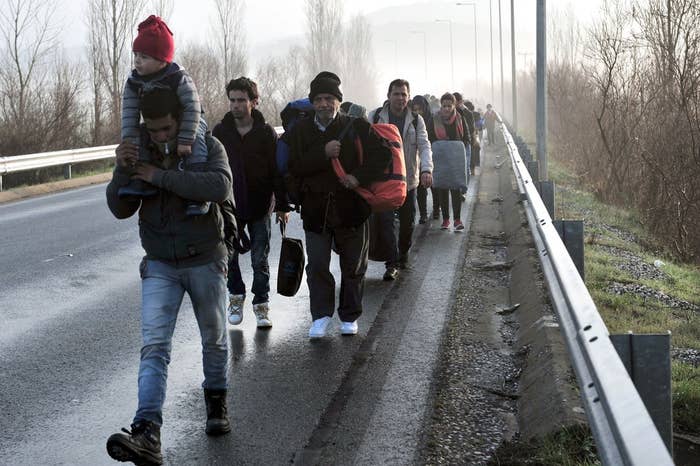 Greek authorities say the thousands of refugees and migrants entering the country are finding it increasingly difficult to leave and fear thousands of people could be stranded there in the coming weeks as the Macedonia-Greece border tightens.
Yannis Mouzalas, the immigration minister for Greece, told local media on Sunday: "We estimate that we will have a number of people trapped in our country, which will be between 50,000 and 70,000 I believe, in the coming month."
On Monday, refugees pulled down part of a barbed-wire fence in Idomeni on the Greece-Macedonia border using a makeshift battering ram. One witness told BuzzFeed News people had "passed out" because of the use of teargas to disperse crowds, including children.
Austrian chancellor Werner Faymann criticised Greece on Sunday for refusing to grant more people asylum-seeker status and described the country as "behaving like a travel agency and letting all the migrants through".
Greece hopes NATO's presence on the Mediterranean sea will help manage the number of arrivals in Europe, where at least 410 refugees and migrants have died in 2016 so far. NATO, which was requested by Greece, Turkey, and Germany, says it is combating people-smuggling and monitoring the flow of refugees and migrants.
UPDATE
The UNHCR initially stated that the number of migrants and refugees who arrived in Europe in January and February 2016 exceeded the total number of arrivals for the first half of 2015. The agency has since said that was incorrect.
The agency said: "In our Europe situation briefing note of earlier today, we incorrectly stated in paragraph 4 that Mediterranean arrivals for January and February 2016 (131,724) exceeded the total for the first half of 2015. This is wrong. Total arrivals for the first six months of 2015 were 147,209. Our apologies."