Meet The Acid-Attack Survivor Who Modelled In An Inspiring Photo Shoot Instead Of Hiding Away
Rupa designed all the clothes in the shoot, too.
In 2008, Rupa's stepmother threw acid in her face while she was sleeping. Rupa suffered for six hours before she received any medical care, then underwent months of operations and care before she fully recovered.
But rather than feel ashamed and hide away for the rest of her life, which is what most attackers hope will happen, Rupa decided to do something different: She designed and modelled her own clothing range instead.
The New Delhi-based photographer Rahul Saharan shot Rupa wearing her designs in these inspiring photos. Her friends Rita, Sonam, Laxmi, and Chanchal, all of whom are acid-attack survivors themselves, joined her in modelling the clothes.
Saharan said: "I dedicate this shoot to every woman on earth. Live your life, stay happy. You are beautiful. Believe in it, have courage, fight back. If you stand, many will follow you."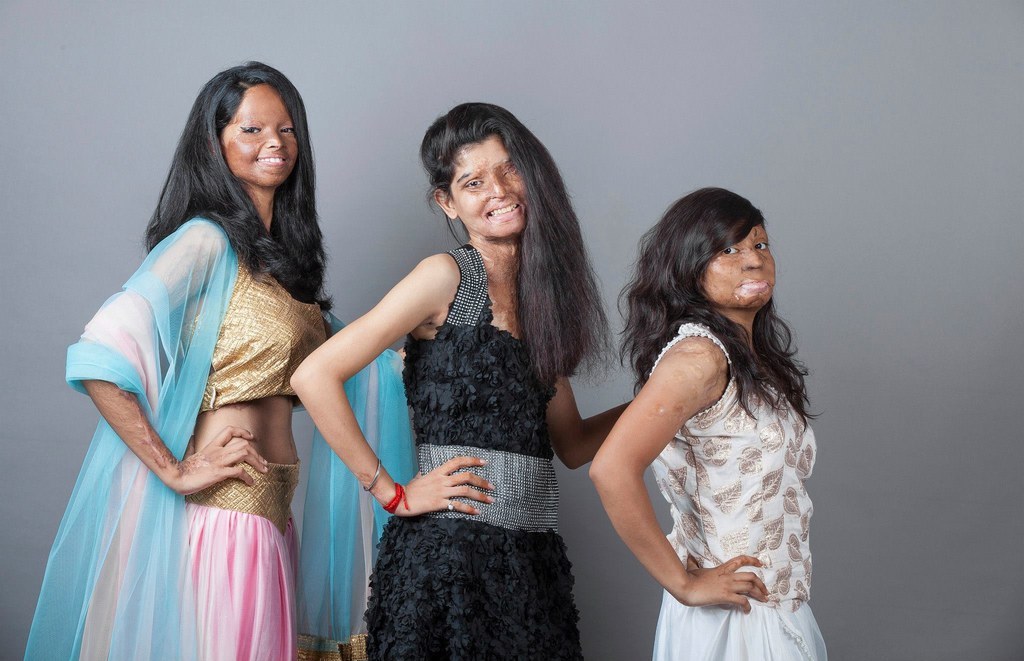 The targets of acid attacks – intended to disfigure, or even kill, the victim – are overwhelmingly female. Rupa dropped her surname to distance herself from her father when she found out that he was supporting her stepmother despite the life-threatening attack.