Malaysia Hit By Severe Flooding Forcing 100,000 To Flee Their Homes
The flooding, which has killed at least five people, has been described as "the worst in decades".
Malaysia has been hit by some of the worst monsoon floods in decades, with more than 100,000 people being forced to flee their homes, Reuters reported.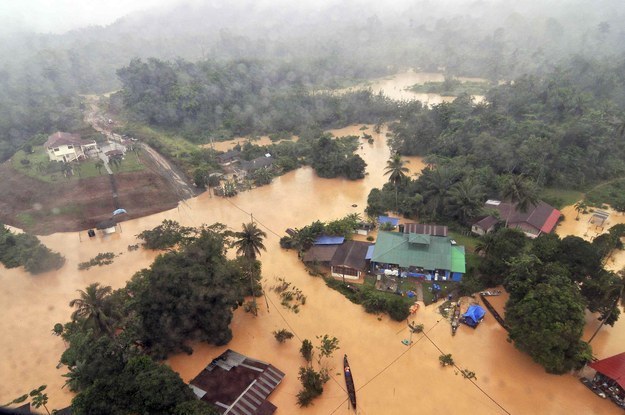 The flooding along the east coast has killed at least five people.
Officials say that although floods during the monsoon season are common, the heavier rains and stronger winds have made the situation much worse.
According to Reuters and local state news, a total of 103,412 people have been displaced in five northern states of Malaysia: Kelantan, Terengganu, Pahang, Perak, and Perlis.
This number surpasses the previous record for the country, in which 100,000 people were evacuated from floods in 2008. The flooding also comes at a time where Malaysia marks the 10th anniversary of the tsunami that caused devasting damage and loss of life on 26 December, 2004.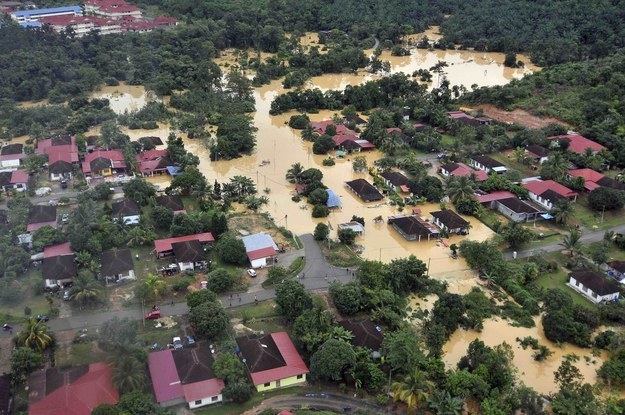 Prime Minister Najib Razak received criticism from Malaysians for his handling of the country's flooding after photos of him playing golf with President Obama during the storms went viral.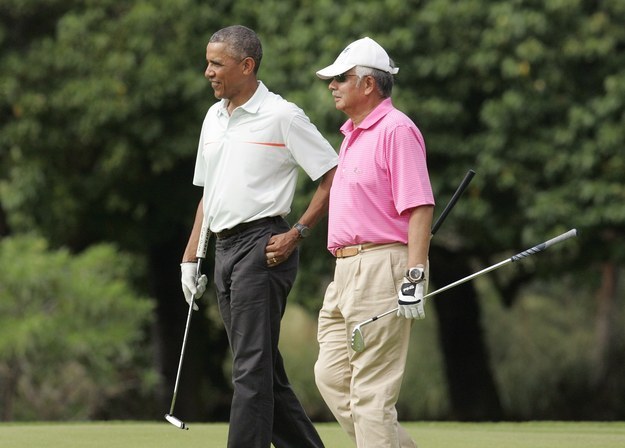 Razak has returned early from holiday in the US and is due to visit the worst-hit areas of northern Kelantan state.
He did not declare a state of emergency, and critics have accused the government of being slow to provide assistance to flooding victims.