A Vet Found 43 And A Half Socks Inside A Dog's Stomach
Really quite impressive.
After finding their 3-year-old male Great Dane repeatedly vomiting and retching, a family in Portland, Oregon, took their dog to a veterinarian to check on his health.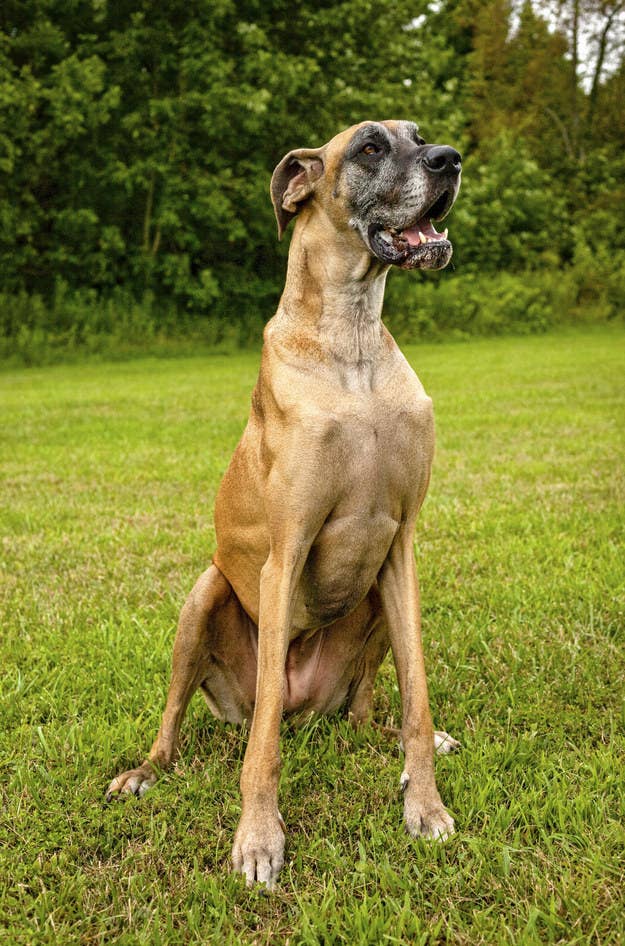 The family took their dog to DoveLewis Emergency Animal Hospital in northwest Portland. After taking abdominal radiographs, the vet spotted a "large quantity of foreign material" in the dog's stomach and performed explorative surgery.
Here's what the dog's stomach looked like.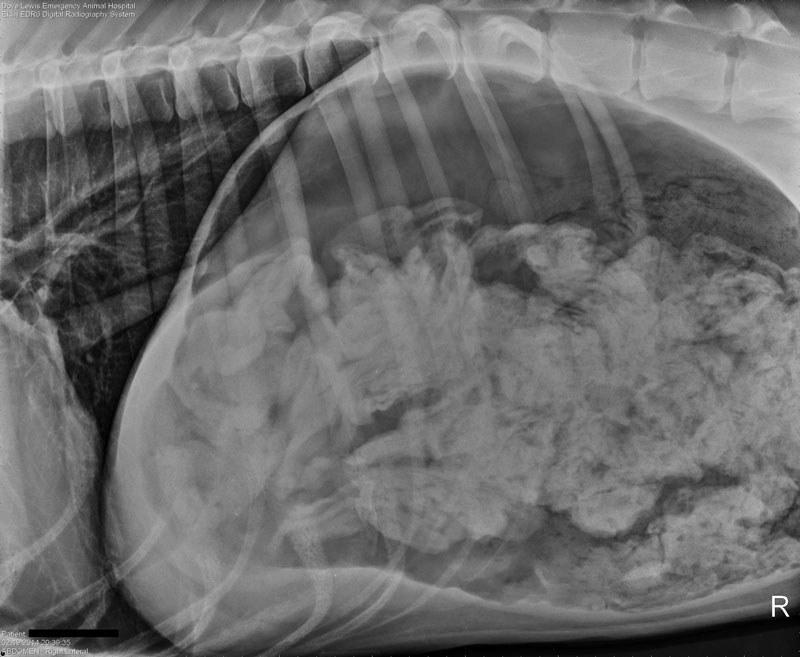 Much to the their surprise, the vet and family discovered that the Great Dane had eaten these 43 and a half socks.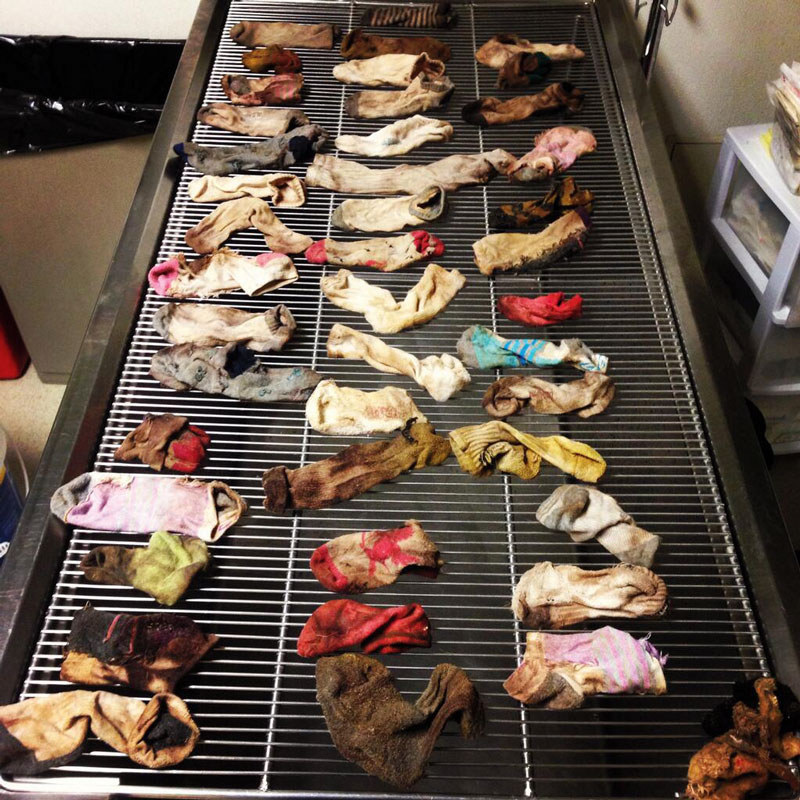 The vet removed all the socks and the dog was discharged home one day after surgery.
The dog was almost a competition winner, too: The X-ray of its sock-filled stomach was a finalist in a contest by Veterinary Practice News, which focused on the fact that "animals will eat just about anything."
It is unknown whether any matching pairs of socks were found.