Croatia Is Allowing Refugees To Pass Through Freely After Hungary Closed Its Border
Croatian prime minister Zoran Milanovic said the country is "working intensively" to ensure refugees are able to pass through with ease.
Croatia will allow free passage for refugees, its prime minister announced on Wednesday as the first groups of people began arriving in the country to carve a new route into western Europe.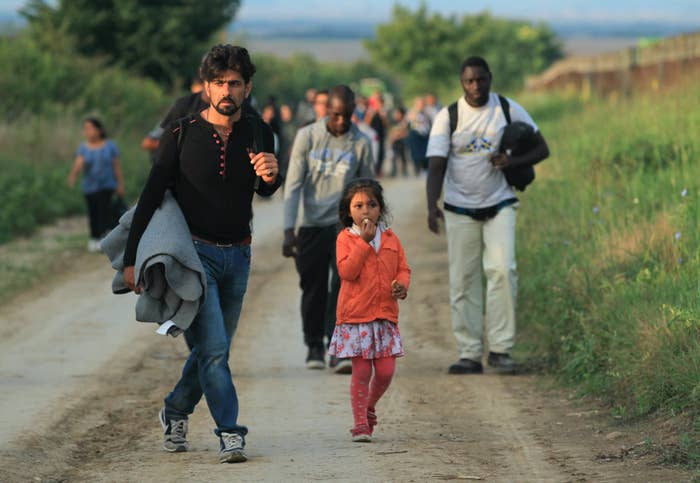 Speaking to parliament on Wednesday morning, Zoran Milanovic said his government was "entirely ready to receive or direct" refugees and that they are working "intensively" to enable refugees to pass through Croatia.
He said 150 people had entered from Serbia overnight. More than 100 refugees were seen entering the town of Sid, which sits near the Croatia-Serbia border, by a Reuters camera crew on Wednesday morning.
Croatia's intervention follows Hungary's crackdown on refugees and the sealing of its border with Serbia. Thousands of people remain stranded there – with families sleeping outside – and many have been forced to find a new route to complete their journey.
Bus services from the southern Serbia-Macedonia border – which would normally travel towards Hungary – were also reportedly rerouted to head directly to Croatia, according to local media reports.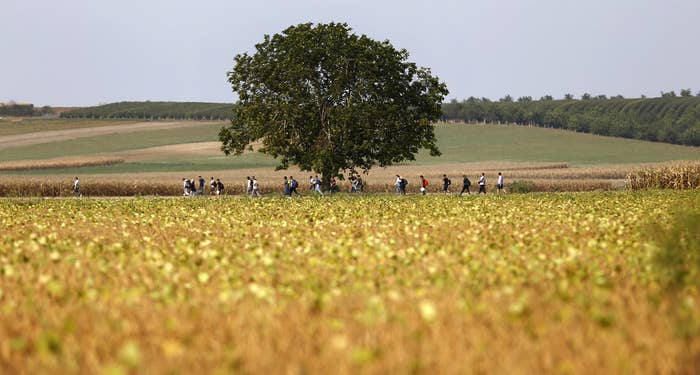 Refugees have been steadily traveling from Tabanovce in northern Macedonia across the border into Serbia. Most attempt to reach the area by train from the city of Gevgelija in southern Macedonia, then cross the border by foot.
Milanovic criticized Hungary's border closure, saying "barbed wire in Europe in the 21st century is not an answer, it's a threat".
The new route being taken by refugees would take them from Serbia to Croatia, through Slovenia, and towards western Europe.
Croatian television reported local police had collected refugees traveling through fields and transported them to reception centres near the capital, Zagreb, for registration.
The UN's refugee agency (UNHCR) has deployed two teams to the Serbia-Croatia border to provide logistics for the new arrivals.
A spokesperson for UNHCR told BuzzFeed News: "We can say there is movement from refugees into Croatia, but we are unclear of how many, and are awaiting to hear from people on the ground before we decide whether to send more teams."
The UNHCR said it was working with the government to ensure the entry of refugees is "manageable" and that those who may seek to stay Croatia will have access to effective asylum systems.
Left over landmines from the Balkan war during the 1990s pose an additional threat to refugees traveling from Serbia and Hungary through to Croatia. The Croatian Mine Center says Croatia has more than 50,000 active land mines in the ground.
As refugees will likely avoid main routes to bypass border control points by traveling through open fields, there are fears refugees will walk through un-marked minefields. However, Croatia's de-mining agency claim areas that have active mines are clearly marked with warning signs.
In a Facebook group created to welcome refugees, locals are warning the refugees crossing the border to "tread carefully" and to "stick to clearly visible roads, highway and railway and local roads."