Bill Bailey Joins Pro-Democracy Protesters In Hong Kong
Students and protesters continue to demand democratic elections on the streets.
Comedian and actor Bill Bailey at a protest in Hong Kong at the weekend.
Bill Bailey, who is currently in the country to tour his new comedy show, Limboland, was photographed with a protestor by a photojournalist.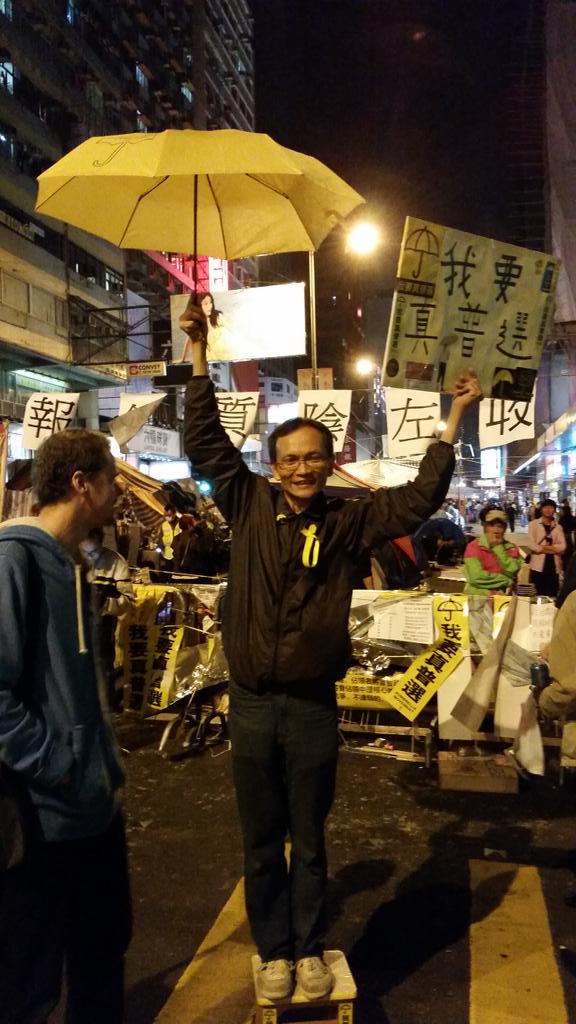 Students and pro-democracy protesters have taken over the streets to demand democratic elections free of Chinese interference.
Since September, thousands of protesters have occupied public spaces and built barricades to block the way to government buildings.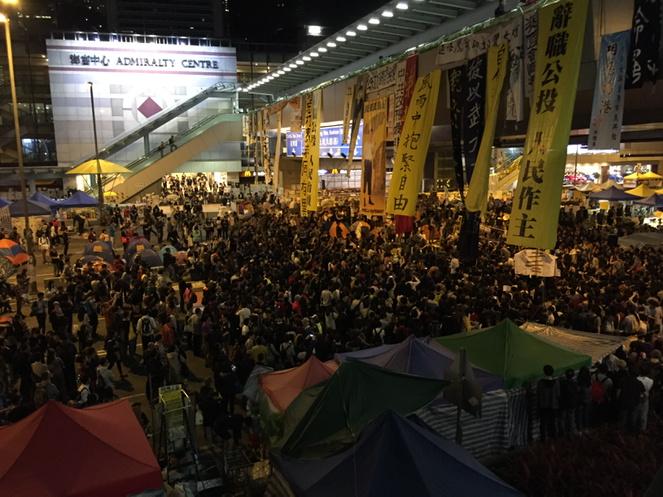 This morning, a barricaded section in the busy area of Mong Kok was cleared by Hong Kong authorities. More than a dozen people were arrested.
Last week, police partially cleared the largest protest site in Admiralty. Local reports say that other protests sites near the government buildings are set to be cleared by police to break up the pro-democracy protests.
Bailiffs have continued to dismantle the barricades on busy streets. Last month this protestor was spotted sleeping on top of one to protect it.
A man, who claimed to be 78, was also photographed in the streets joining the protests.
There are claims that the popular app WeChat – which many say is the driving force behind the communication during the protests – is being censored.