The organizers of the world's largest St. Patrick's Day parade will allow an LGBT organization to march under its own banner.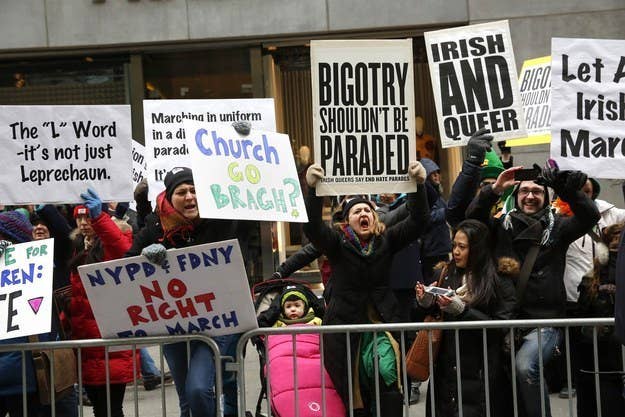 In a statement to the Associated Press, the parade committee said that OUT@NBCUniversal — the employee resource group of LGBT & Straight Ally employees at NBCUniversal, the company that broadcasts the parade — would be participating in the parade on March 17, 2015, under an identifying banner.
According to the statement, parade directors voted unanimously to include the group and that the parade was "remaining loyal to church teachings." They told AP that the "change of tone and expanded inclusiveness is a gesture of goodwill to the LGBT community in our continuing effort to keep the parade above politics."
Cardinal Timothy Dolan, who is to be the parade's grand marshal next year, was "very supportive" of the change.
The parade, which can draw hundreds of thousands of participants and spectators, has been at the center of controversy in recent years.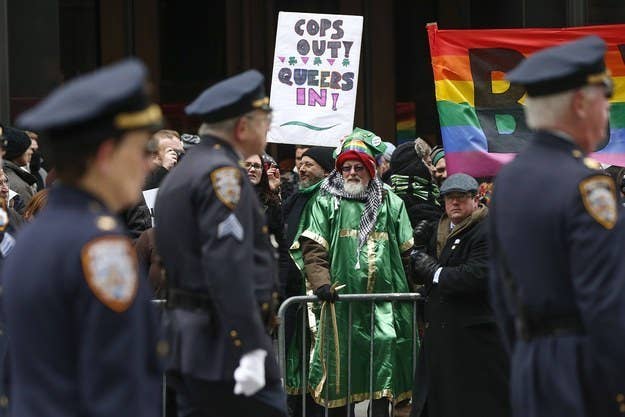 Earlier this year, New York City Mayor Bill de Blasio refused to participate in the parade because of its ban on LGBT marchers, saying: "I will be participating in a number of other events to honor the Irish heritage of this city. But I simply disagree with the organizers of that parade."
Guinness dropped its sponsorship of the event this year, citing the policy.
The committee says that other LGBT organizations can apply to march in the parade in future years.
"It's about time," said GLAAD President & CEO Sarah Kate Ellis in a statement Wednesday. "Discrimination has no place on America's streets, least of all on Fifth Avenue. As an Irish-Catholic American, I look forward to a fully inclusive St. Patrick's Day parade that I can share with my wife and children, just as my own parents shared with me. Until then, parade organizers must be held accountable to ending this ban once and for all."​