A Woman Is Suing Disney Claiming "Frozen" Is Stolen From Her Life Story
A queen with magical powers who's friends with a snowman – we've all been there.
A woman is suing Disney for $250 million after claiming the plot for the global hit Frozen – in which a magical queen goes on an journey with a talking snowman to find her sister after accidentally freezing her kingdom – is based on her own life.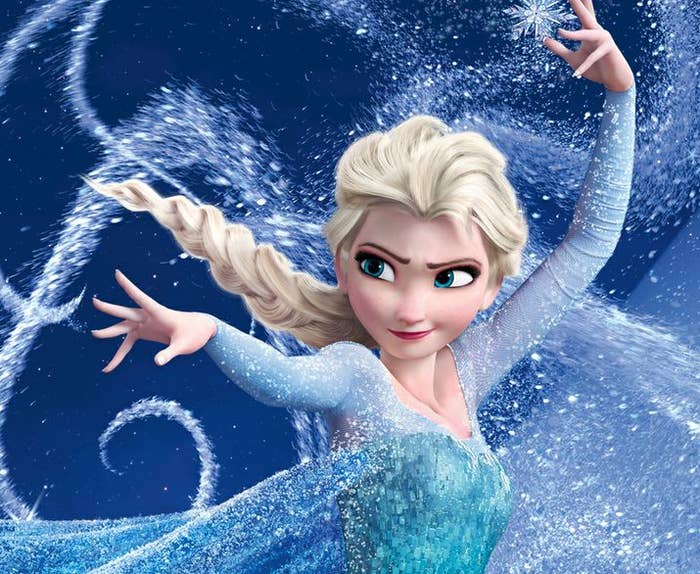 Peruvian writer Isabella Tanikumi, who is based in New Jersey, alleges that the blockbuster is based on her 2010 autobiography Living My Truth and Yearnings of the Heart and not on the Hans Christian Andersen fairytale The Snow Queen.
In the complaint report obtained by E! Online, Tanikumi details the plot similarities that she believes Frozen has ripped-off from her autobiography. They include:
* The setting is a village surrounded by snow-covered mountains
* It features a story about two sisters who love each other
* They are brought closer together by a terrible accident
* The older sister accidentally hurts the younger sister
* Both sisters experience personal tragedy
* Younger sister falls in love
* There is a theme of betrayal
* One sister becomes recluse
* There is a moon setting
* There is open doors and gates
* There are two male characters: Hans and Cristoff in her book; Hans and Kristoff in the movie. (This is, to be fair, is a little weird.)
What her autobiography does not have in common with the movie:
* Talking snowmen
* Princesses
* Cryokinetic powers
BuzzFeed News has contacted Disney for a comment. In the meantime, perhaps Tanikumi should just: