Thousands of people have called for justice and an urgent end to hate crimes against LGBT people in Turkey after the murder of Hande Kader, a 22-year-old Turkish trans woman who was raped and set on fire last week.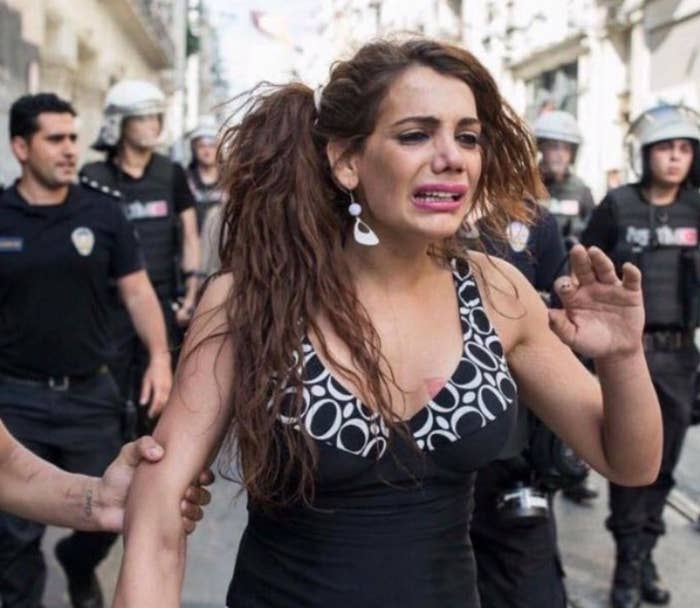 Friends of Kader — who was a sex worker — told local media she was last seen entering the car of a client. Kader's body was found burned and mutilated in the Istanbul neighborhood of Zekeriyaköy on Aug. 12. She was identified by prosthetics at the city morgue.
Following Kader's murder, LGBT rights campaigners and supporters have been paying tribute to her. On Twitter her name was trending after thousands of people tweeted the hashtag #HandeKadereSesVer — meaning "Give voice to Hande Kader" — and on Facebook people set up memorial pages to her.
Kader was a well-known LGBT activist and had been photographed and filmed participating in a number of protests, including at Gay Pride Istanbul in June 2015, where she was escorted by police after security forces fired water cannons and rubber pellets to disperse the parade.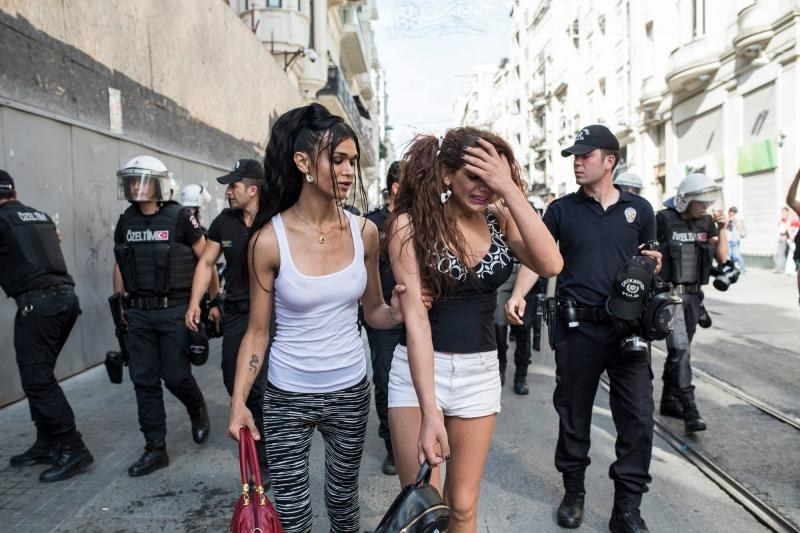 Though homosexuality is not illegal in Turkey, campaigners say that discrimination against LGBT people is still commonplace. Kander's murder comes just two weeks after a gay Syrian, Muhammad Wisam Sankari, was reportedly found beheaded in Istanbul, in an area just several miles from where Kader's body was discovered. Sankari was a refugee who had arrived in the city a year ago.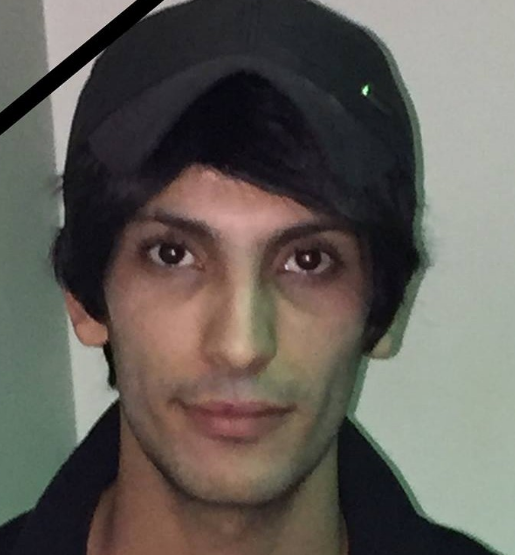 Local LGBT organizations — including Pink Life Association — held a press conference on Thursday, calling for the rights of transgender people in Turkey to be protected. Later that day, the Istanbul LGBTI+ network and Pride Week Committee released a public statement "demanding justice" for Kader and others who have been killed because of their sexual orientation.
Part of the statement read: "We feel great anger: our beloved friend Hande Kader was burned to death... Hande was a person who raised her voice against hate crimes and encouraged everyone to raise their voices too.
"We are constantly shouting at LGBTI+ Prides, Trans Prides and other protests that homophobic and transphobic statements are leading to hate crimes, murderers often escape unpunished, and hate crime laws are urgent. Unfortunately, our Prides have been banned in the last two years, yet we need to be seen, to be on the streets and to shout our demands in order to end hate crimes... We demand justice for all that lost their lives for being a woman, a trans or a gay."
Protesters took to the streets and waved LGBT flags and signs, chanting messages for Kader.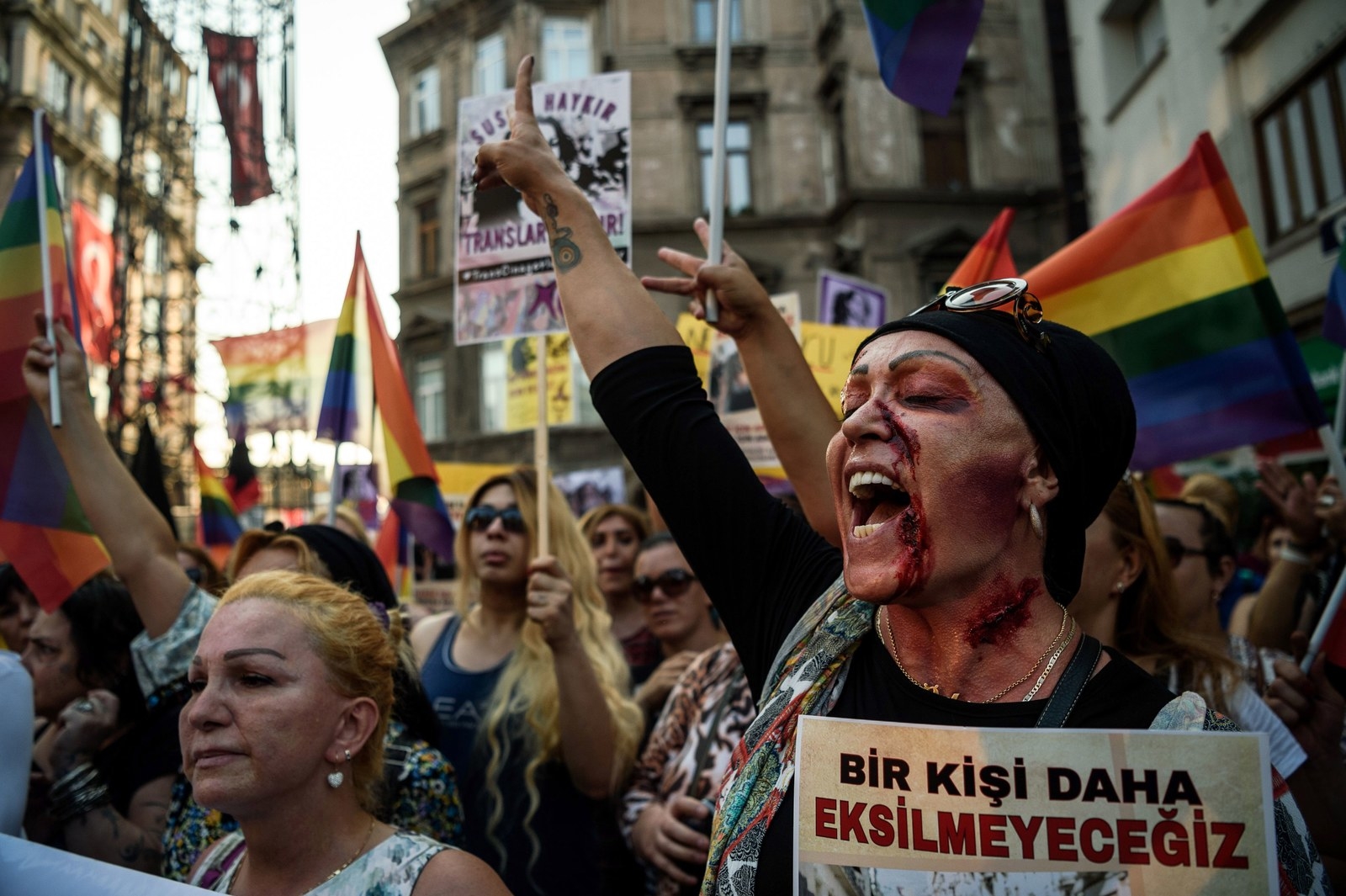 One protester had "I want to live" scrawled across her body in red pen. No arrests were made during the protest.