A T-Shirt Saying Rape Is "A Snuggle With A Struggle" Has Been Pulled From Stores
SM Supermalls say it's investigating how it came to be sold in its stores.
The biggest mall operator in the Philippines has pulled a t-shirt that said rape was a "snuggle with a struggle" after outraged customers complained on social media.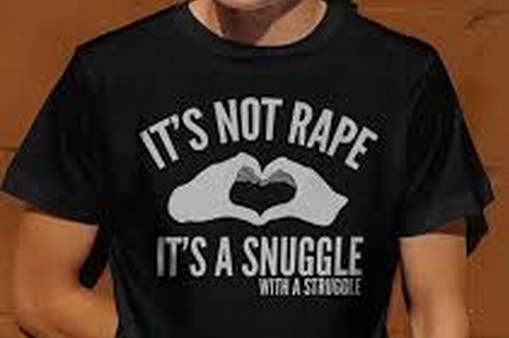 The t-shirt was spotted by writer Karen Kunawicz on sale in the teen boys' section of a SM Supermall. On Monday, she photographed the t-shirt design and shared it on her Facebook page:
The photo of the shocking t-shirt design was quickly shared thousands of times by furious Filipinos who accused SM Supermalls of propagating rape culture:
SM Supermalls – who own 46 malls across the Phillippines and have expanded its operation to China – claim the shirts are being pulled from its stores.
BuzzFeed News have contacted SM Supermalls for a comment.