Just when we thought we were bored of mocking stock photos for their unrealistic depictions of people, Sara Given created a Tumblr page dedicated to hilariously captioning stock photos of motherhood.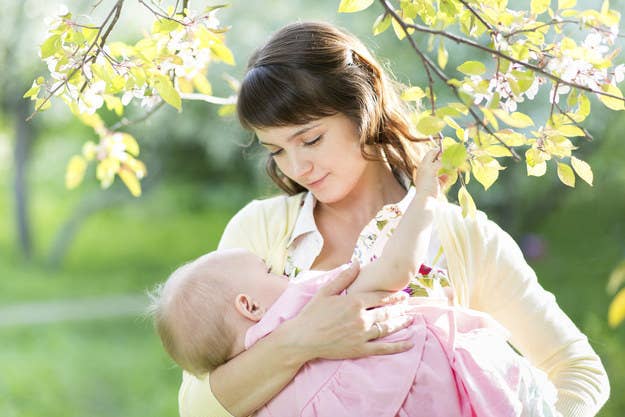 Stock photos of pristine white sofas, well-behaved children, and glamorous mothers wearing breast pumps are accompanied by amusing captions.
The tagline reads: "Relax on your pristine white couch and enjoy these realistic depictions of motherhood."
Given, a mother from Ohio, told The Huffington Post why she set up the page: "It's cathartic to poke fun at these pictures when we know what parenting really looks like. There is so much pressure to get mothering 'perfect' that it makes every decision, every action, feel like it will make or break your child."
Below are a handful of some of the captions used on the Tumblr page.
"My adolescent loves sharing her online life with me. She appreciates that the boundaries I set are for her own good. She would never dream of complaining about what her friends are allowed to do."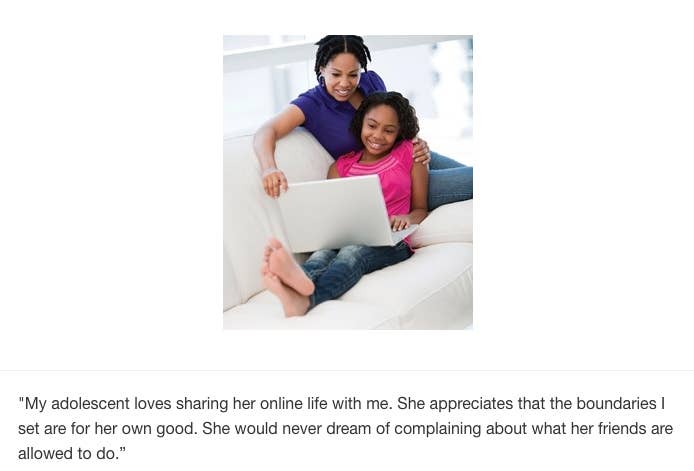 "It's so nice that we can all enjoy TV time together. No one is ever left to resentfully clean up after everyone in the kitchen."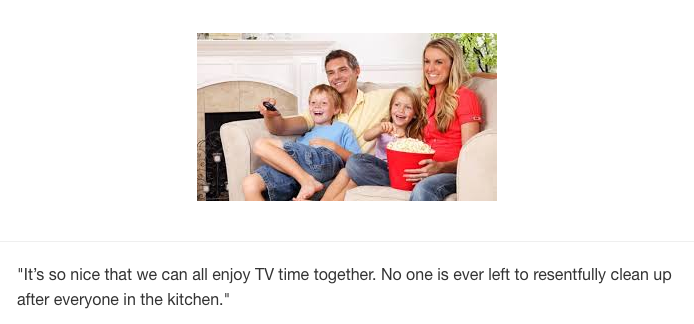 "Nothing rejuvenates me quite like a night of co-sleeping with my child."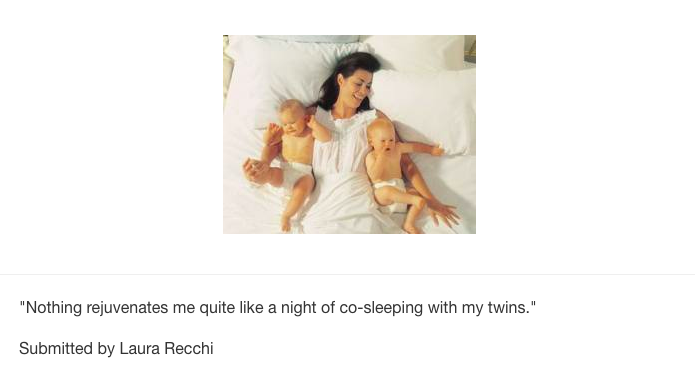 "Real love transcends personal space."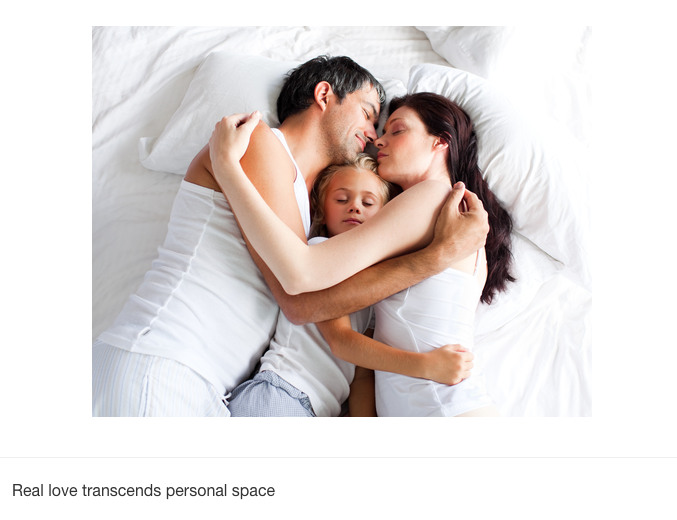 "Vacationing with children is fun and relaxing. Let's never travel without them."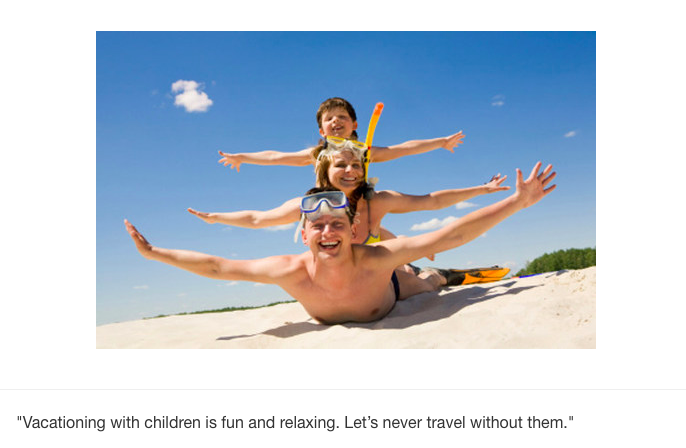 "Working from home is a breeze because infants do not need constant care!"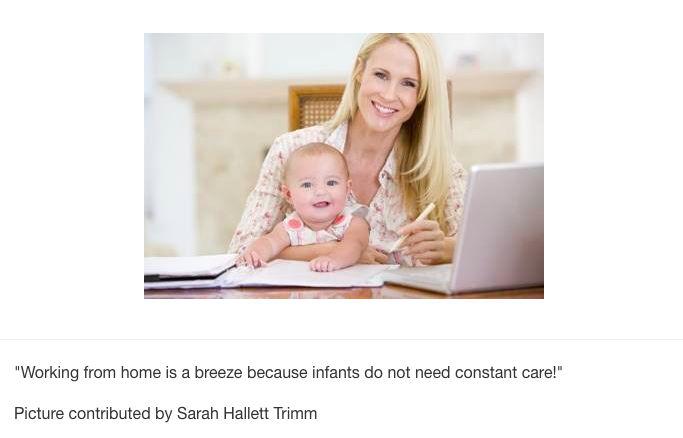 "I just wandered in from the modeling agency next door and decided to feed your child fresh fruit. We are all wearing clean clothes."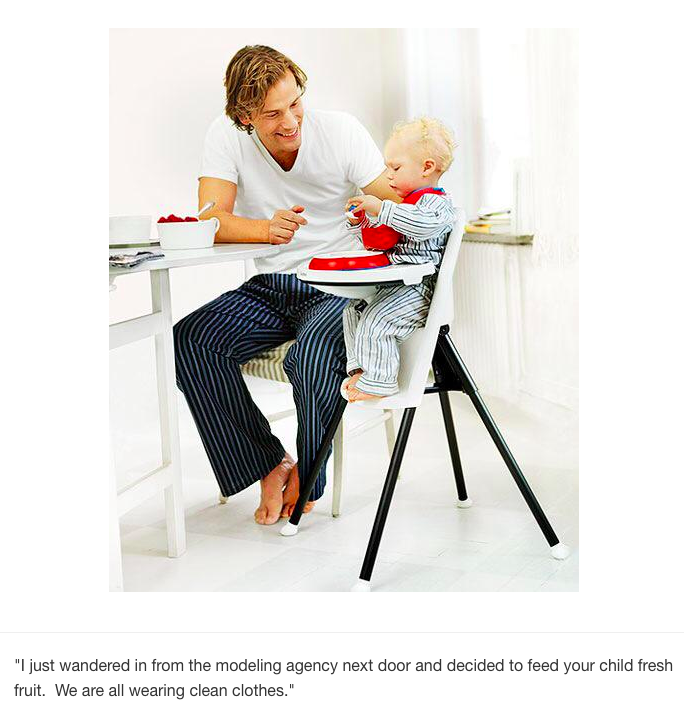 "Look at my white shirt and baby and bed. Breastfeeding is clean and fun."