A Man Made A Wolverine Claw For A Kid In Need Of A Prosthetic Hand
This is so cool.
A 3D print enthusiast from Grand Rapids, Michigan, has created a "Wolverine claw" for a child at a local children's hospital in need of a prosthetic hand.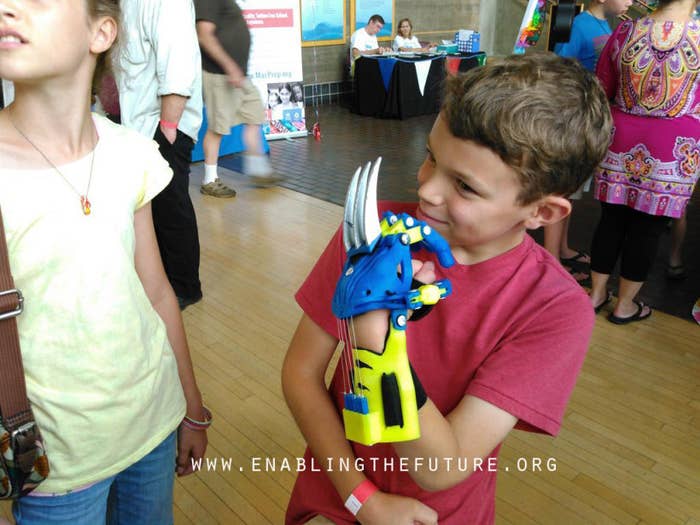 Aaron Brown, a self-confessed "comic-loving nerd", volunteers for E-Nabling the Future, an organisation that builds, designs, and prints prosthetic fingers and hands. He came up with the idea because he thought it would appeal to children.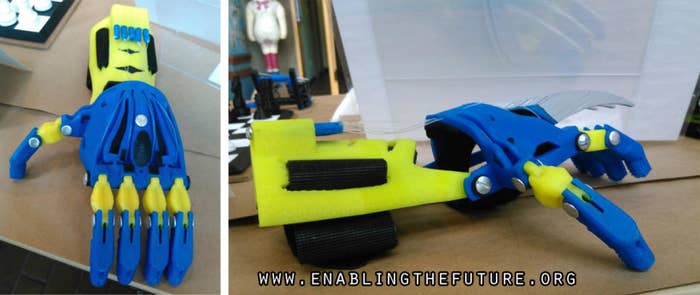 He was right! "The kids went crazy over it," he said in a blogpost for E-Nabling the Future. "And don't worry... The claws aren't sharp! They are rounded plastic and just stick on and off with velcro."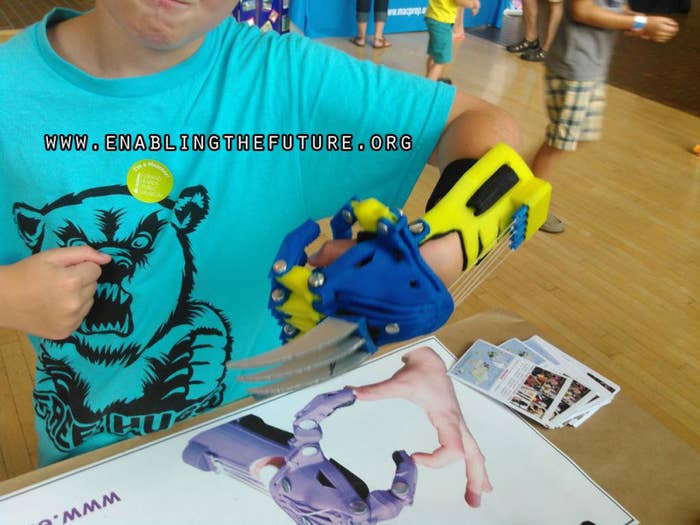 For Brown, playing around with technology began as a hobby. Before he built his own 3D print shop, he worked in nightclub security for seven years.
In his blogpost, he said that when his grandfather passed away unexpectedly last year, he was left with a small amount of funds in his will. "It was just enough to start building my own business. I bought my first printer and have been devoting every day to learning the industry before I finally invest in a property and a few more machines."