A man and his boyfriend were refused the right to rent a room in a property in Clapham, south London, because the landlord told them in a text message that they were not a "regular couple".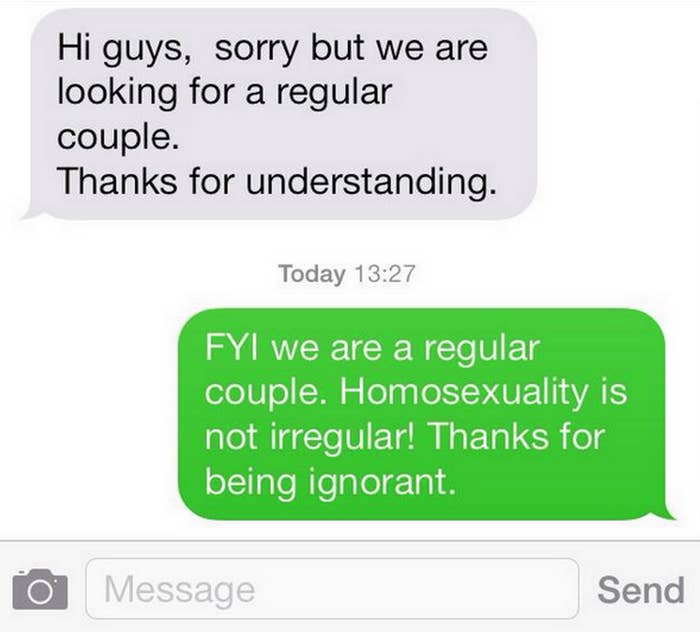 George Poole and his boyfriend, Matthew Greenaway, were shocked, and replied: "Homosexuality is not irregular."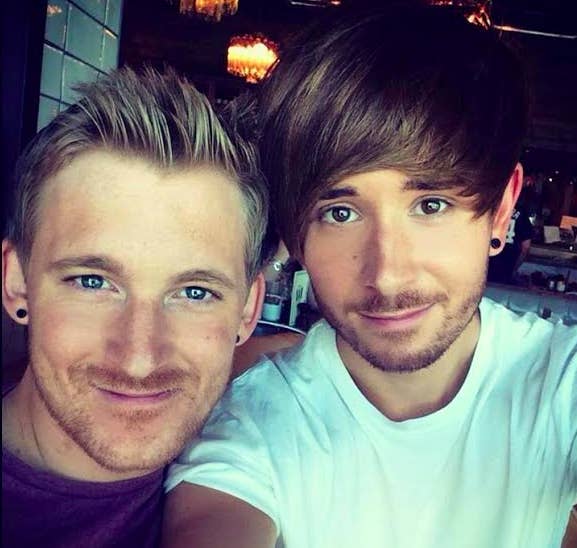 Poole shared a screengrab of the conversation online. After being tweeted by British athlete and gold Olympic winner Greg Rutherford, it was retweeted hundreds of times.
Poole said the couple have told every landlord they've approached stated that they are a gay couple, and believes it's had an impact on his search for a place to live.
"Whilst this has not been completely detrimental to our search, it has had a slight bearing on why we have nowhere to live yet," Poole told BuzzFeed News.
Since the 2010 Equality Act was passed, it has been illegal for a landlord to discriminate against a tenant or someone associated with them on the grounds of their sexual orientation.
Poole told BuzzFeed News that he shared the story online to "show the idiocy of some people and to try and tackle this type of ignorance". He has yet to receive a response from the landlord.
Poole said the response to their story has been positive and supportive, with some people even suggesting they may have a room for the couple.