Garbage Collector Turned Beauty Queen Keeps Her Crown Despite Lying About Going To School
Kanittha "Mint" Pasaeng won over the public after a photo of her kissing her mother's feet to say thank you went viral.
Kanittha "Mint" Pasaeng grew up in poverty and collected garbage with her mother in Thailand as a means to survive.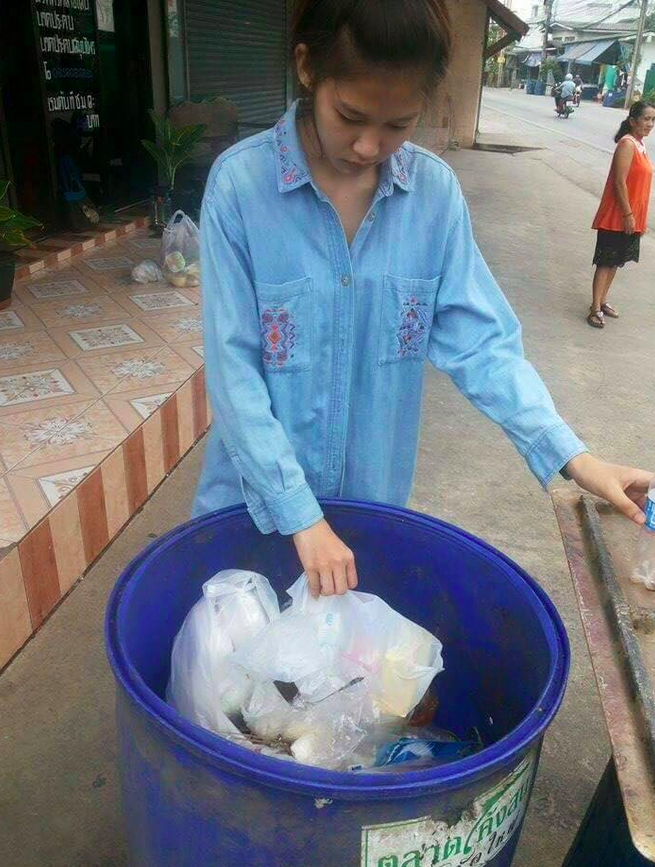 But last month, the 17-year-old's life changed when she was voted the winner of a national beauty contest, Miss Uncensored News Thailand.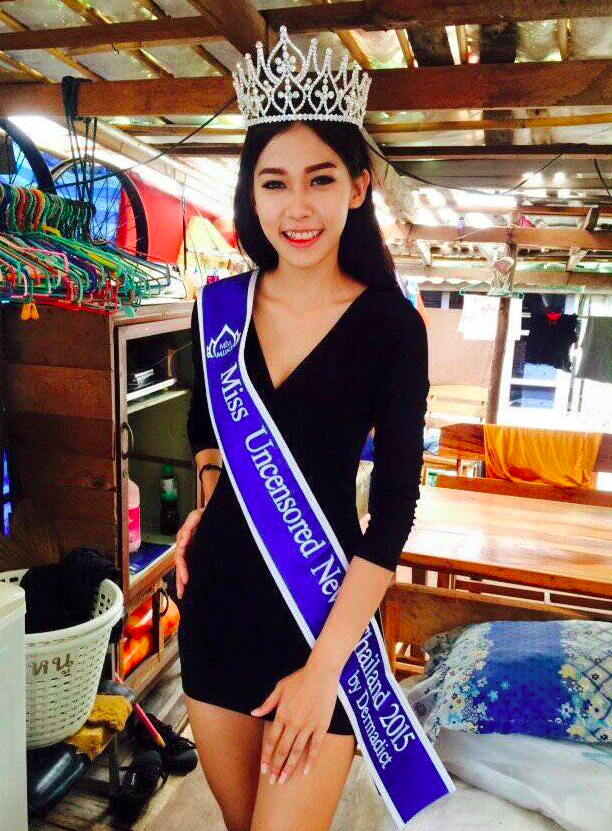 Pasaeng then became a beloved star in her country after she was photographed returning home after her win to kiss her mother's feet to say thank you.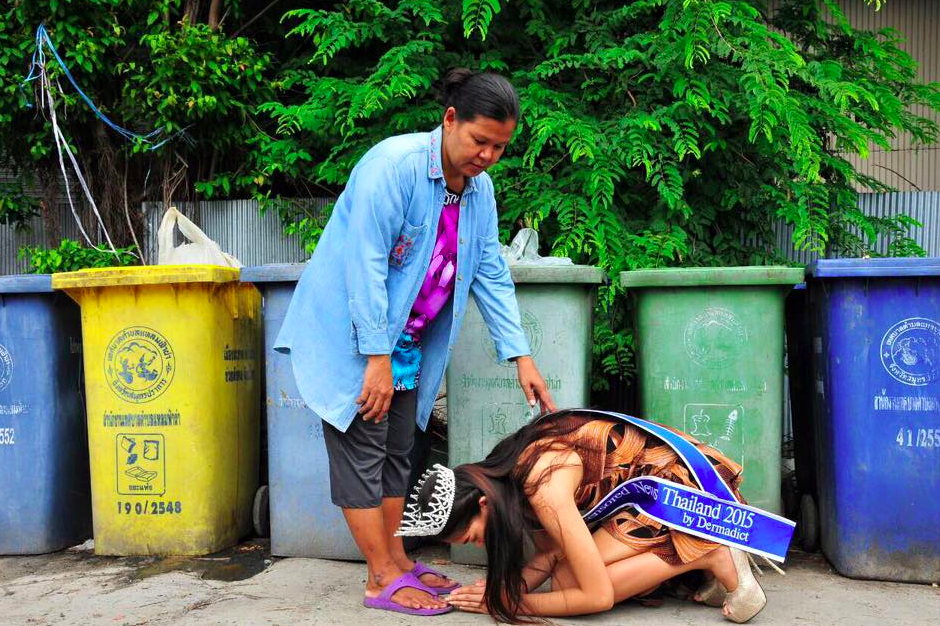 "What I have today is because of my mother," she told local media. "She and I make a living by doing honest work, so there is no reason why I should feel inferior."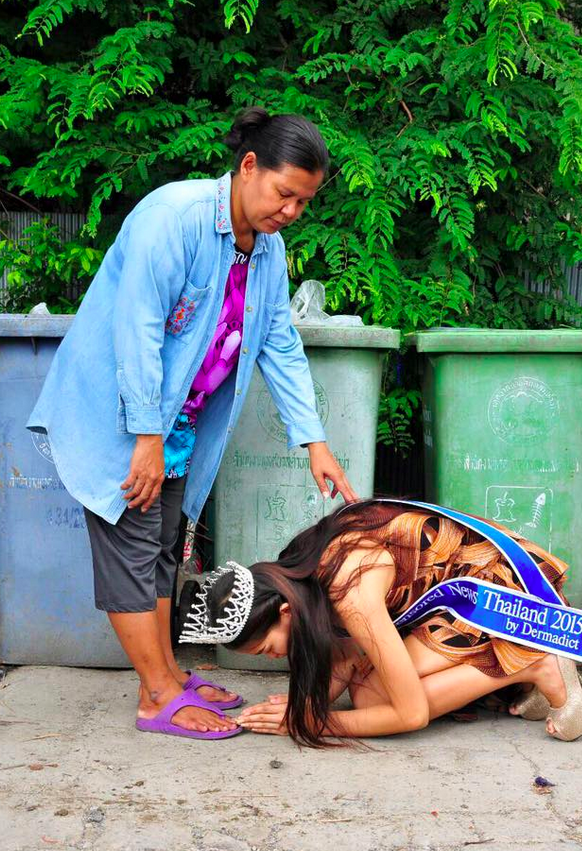 Dressed in her beauty queen dress and wearing her crown, Pasaeng was snapped sitting with her family in her humble home.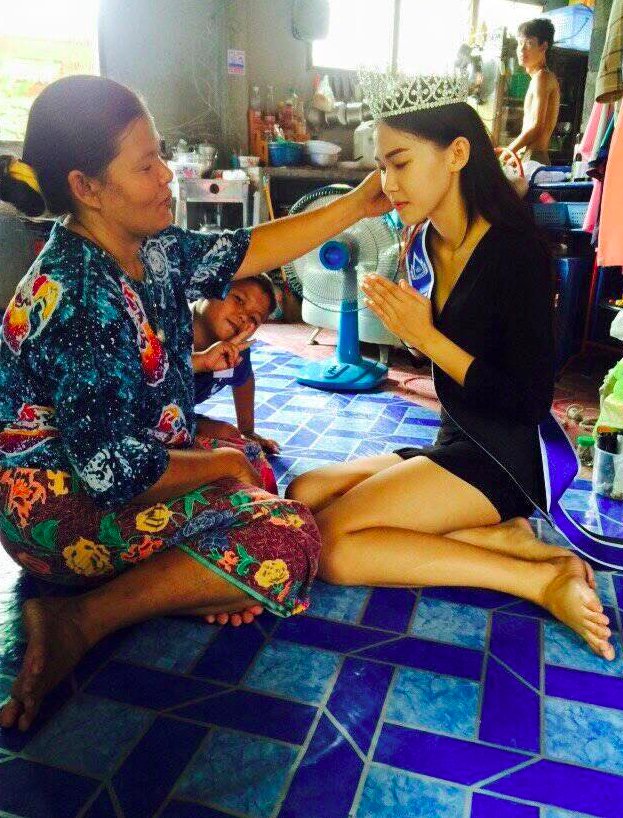 According to Coconuts Bangkok, many people praised her as an "ordinary girl" who is "down to earth" after she was seen doing the house chores and sorting through recyclables in the street alongside her mother.
"I started helping my mom collect garbage when I was in elementary school," she said. "Am I ashamed? No. I am proud. I grew up and got an education because my garbage-collecting mother raised me."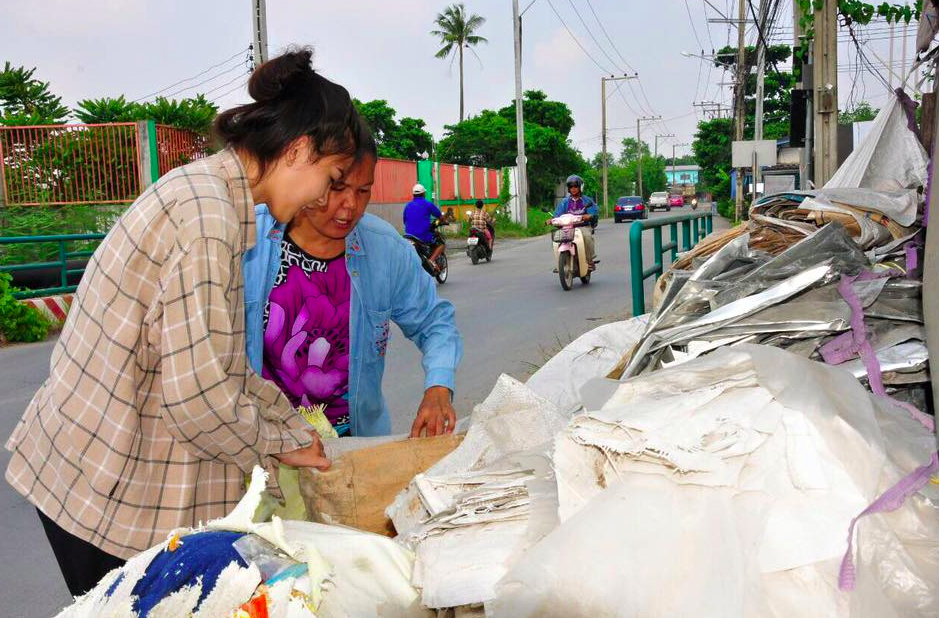 But Pasaeng's crown began to slip last week after she was found to have lied about graduating high school so she could enter the beauty contest.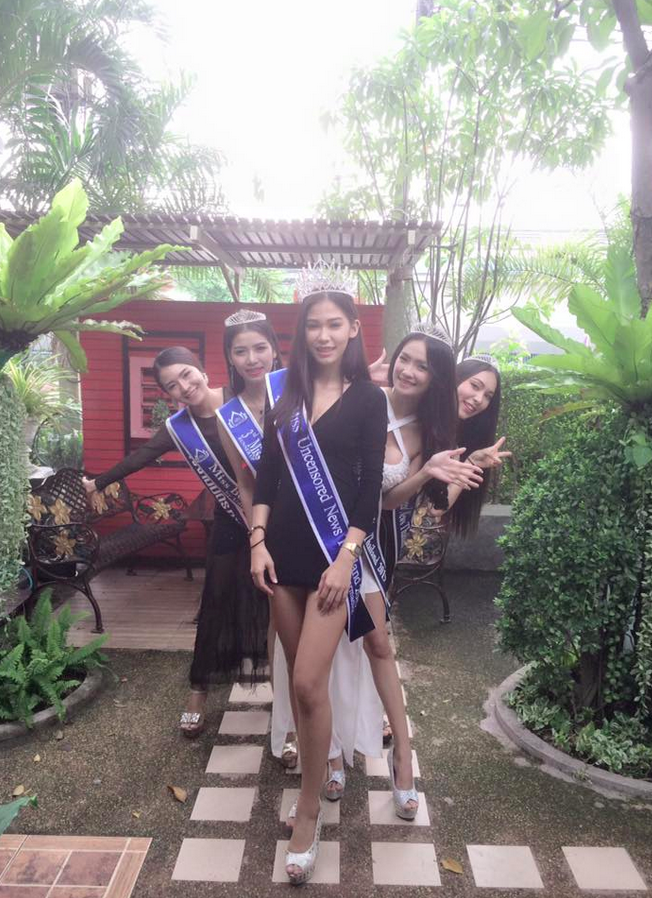 "I actually left school at Mathayom 2 and got a non-formal education to finish Mathayom 3. I did not intend to deceive anyone, but I was afraid I would not be able to enter the contest," she said.
Rumours circulated that she'd be stripped from her crown, and Pasaeng begged the committee on local television and media to let her remain a beauty queen winner.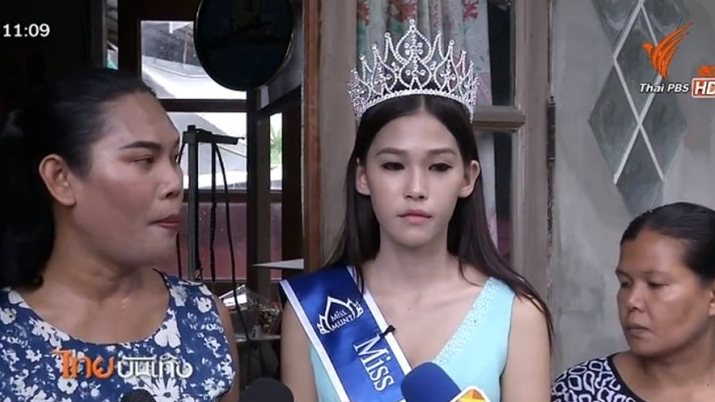 Thankfully for Pasaeng, the committee of Miss Uncensored News Thailand said they would not be taking away her title.
The beauty contest committee supported her against criticism, saying in a statement: "The committee did not take away her crown or prize money. Please support Mint."