World Powers And Iran Fail To Agree On Nuclear Deal
Talks will be extended until June 30, with the aim of coming to a headline agreement within three months, says British Foreign Secretary Philip Hammond. Rosie Gray reports from Vienna for BuzzFeed News.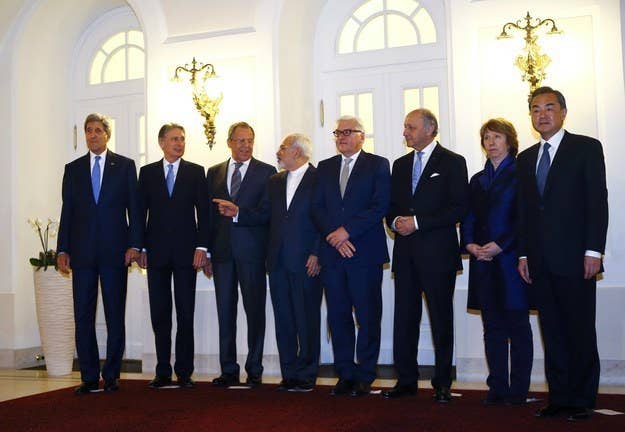 VIENNA — Six world powers and Iran failed to come to a final agreement to curtail Iran's nuclear program by the deadline on Monday, instead extending the talks to June 30, 2015.
A year of diplomacy has failed to produce a final result since the P5+1 (the U.S., France, the U.K., China, Russia, and Germany) reached an interim agreement in Geneva to curb parts of Iran's nuclear program, in exchange for a limited lifting of sanctions.
Negotiators announced on Monday that the talks would have to stop for now, and instead will continue next month in a yet-to-be-decided location, the British Foreign Secretary Philip Hammond said. The extension is taking place under the terms of the temporary agreement that was reached last year.