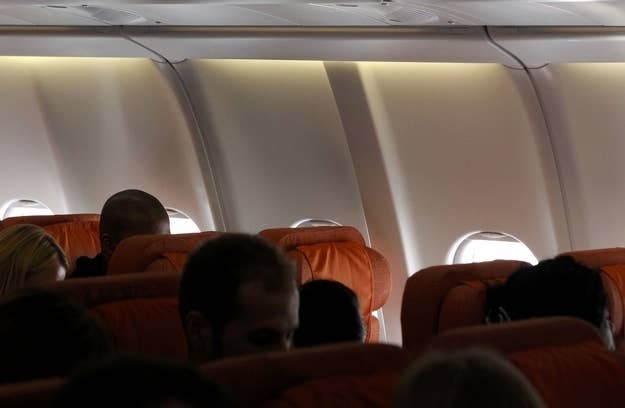 WASHINGTON — A WikiLeaks spokesperson opened the possibility Monday that the group could publish the rest of Edward Snowden's National Security Agency documents when reached by phone by BuzzFeed on Monday.
Kristinn Hrafnnson, an Icelandic journalist who serves as the main spokesperson for WikiLeaks, would not answer definitively when asked whether or not the organization, which had its last major leak in 2010, would handle the rest of Snowden's material. A WikiLeaks member is accompanying Snowden on his travels out of Hong Kong, it was reported yesterday.
"I can't really answer that," Hrafnnson said. "I can't go into any details."
"As they say, I can neither deny nor confirm," Hrafnnson said.
On a call with reporters later on Monday, WikiLeaks founder Julian Assange said the question of whether or not the organization will publish other Snowden documents was a "sourcing matter" that he couldn't talk about. Like Hrafnnson, he left the door open to the idea.
"Of course WikiLeaks is in the business of publishing documents suppressed by governments," Assange said.
Glenn Greenwald, the Guardian journalist who has published most of Snowden's leaks on NSA spying, said he still doubts that WikiLeaks will publish any of the information that Snowden has. Greenwald had said earlier this month that more information and documents would be coming out over the next few months, but has also suggested that some of what Snowden took from his job as an intelligence contractor was not appropriate for release.
"As far as I know he's not given them to WikiLeaks," Greenwald told BuzzFeed, noting that the Guardian has not been the sole purveyor of Snowden leaks. "It was very very important to him that there not be an indiscriminate dumping of these documents so that there be a real public debate about surveillance policy and not just gratuitous disclosures for its own sake."
"WikiLeaks has successfully inserted themselves into the story by doing what seems to be an impressive job of lending support to Snowden's ability to get out of Hong Kong," he said. "The kind of publication that WikiLeaks has done in the past is not as I understand it what Snowden wants for the documents. He could have gone to WikiLeaks in the first place if he'd wanted that."
Greenwald said that the Guardian will likely publish more from the trove of documents Snowden gave them within the next 7–10 days, and that the new stories will focus on other NSA domestic surveillance programs that have not been previously disclosed. Greenwald has not spoken to Snowden since Snowden left Hong Kong, he said.
Hrafnsson would not go into detail to BuzzFeed about the terms of the deal WikiLeaks is trying to broker with Ecuador, but said that he expects Snowden will be granted asylum.
"That was my understanding, that it would not be a problem," Hrafnnson said.
Hrafnnson was recently in Ecuador himself. Last week, he went for a "conference on journalism," he said.
Ecuador has been widely criticized for its treatment of the press, including a recent media law that the Committee to Protect Journalists said indicated that the government was engaged in "widespread repression of the media."
"I think that it is a bit strange the entire focus on the revelations that Snowden has offered has shifted to a secondary issue because of the media situation in Ecuador," Hrafnnson said.
Perception of Ecuador's media law "depends on how you look at it," Hrafnnson said. "It seems to fall within the democratic process."
Hrafnnson acknowledged that he had had contact with Ecuadorian government officials at the journalism conference. He said he was not there for the explicit purpose of brokering a deal for Snowden.
This story has been updated with comments from Glenn Greenwald. (12:46 p.m.)