Wait. What? People Really Want To Vote For Stephen Colbert
Colbert outshines the actual candidates at a rally with Herman Cain.
CHARLESTON, S.C. -- Fake candidates Stephen Colbert and Herman Cain drew a bigger crowd to their much-hyped rally at the College of Charleston today than any real candidate has on the campaign trail, as an overflow crowd cheered the two men, their marching band, gospel choir, and a musical selection from Cain himself. (He sang the lyrics to the Pokemon theme song).
Colbert, who has a "Definitely Not Co-ordinating with Stephen Colbert" super PAC and recently endorsed Cain for president (who in turn endorsed the American people), isn't a real politician but the author of some particularly effective political parody. But the younger voters here in Charleston -- perhaps not a core Republican constituency -- seem to be taking him more seriously than any of the actual candidates.
Citing the weakness of the Republican presidential field, most of the people BuzzFeed spoke with at the event say they truly would vote for Stephen Colbert for president, or for Cain as proxy.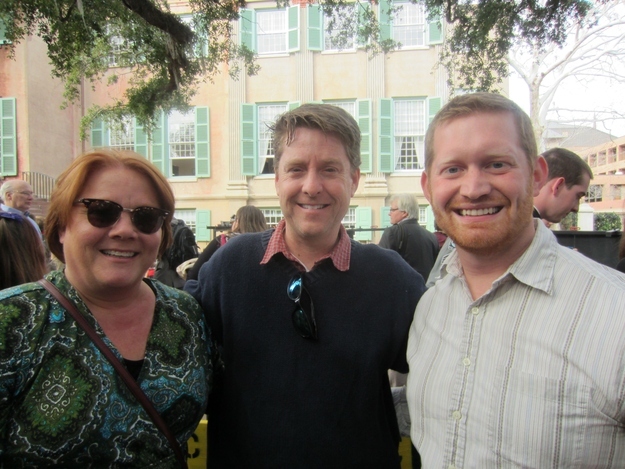 Asked if he would vote for Colbert, Austin Foster, a teacher from Mt Pleasant, said he would -- "with Jon Stewart on the ticket."
He and fellow teachers Victoria Hampton and Kevin Kellly were all skipping school to attend the rally today. All say they'd vote for a Colbert/Stewart ticket; the Republican candidates are "committing slow political suicide," Kelly said.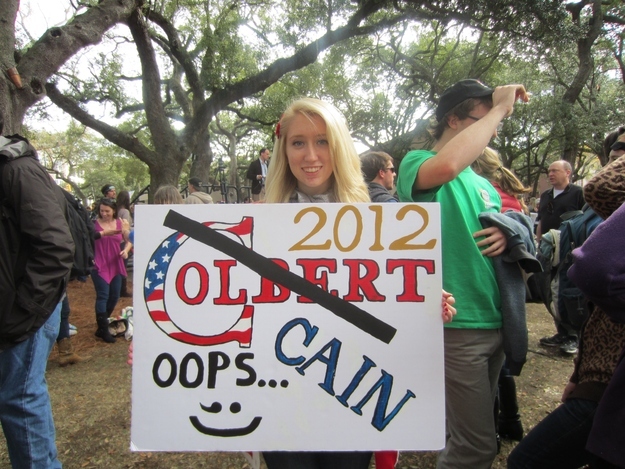 Caroline Simmel, a College of Charleston student from Columbia, would also vote for Colbert without hesitation. "Oh my God, he's so much better than the other ones," she said.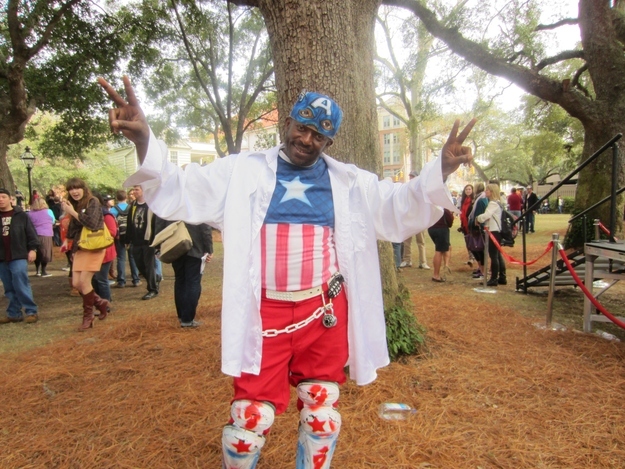 "I went to Newt Gingrich's rally, I went to Mitt Romney's, and it's amazing to me that someone who's outside of the GOP had a better rally than they did," said Robert Jenkins. Jenkins is a member of Occupy Charleston, a group that's about 40 strong.
As for Colbert, "I would vote for him before anybody else," Jenkins said.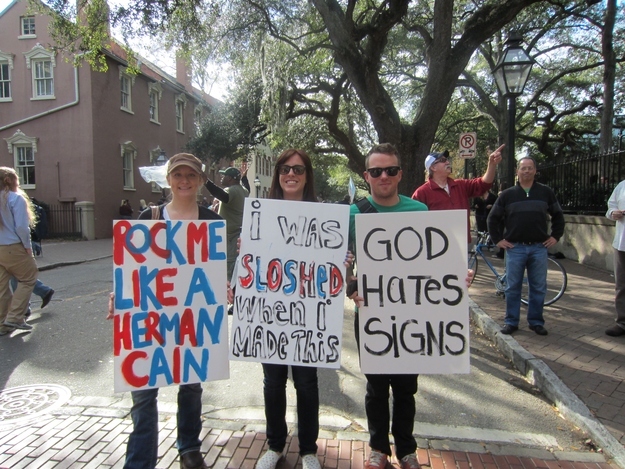 Jessie Kent, Leslie Isakson, and James St. Clair, friends from Charleston, would all "absolutely" vote Colbert. They would even vote Cain.
"Anything Stephen tells me to do," Kent said.