University Of Chicago Deflects Questions About Alleged Wright Pay-Off
A spokeswoman for the hospital, which employs Obama confidant Eric Whitaker, reached out to Klein's publicist but won't answer questions or connect a reporter with the physician. Wright alleged that Whitaker offered him money to stay silent in 2008.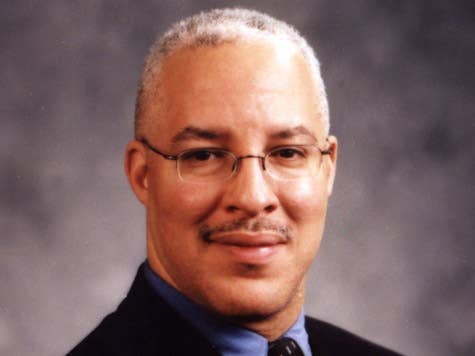 The University of Chicago is deflecting inquiries about Eric Whitaker, the University Chicago Medical Center doctor and close friend of President Obama's who was linked to pastor Jeremiah Wright in Edward Klein's new book about Obama.
In a recorded interview for Klein's book "The Amateur," Wright claimed that he was offered $150,000 to stop preaching during Obama's 2008 campaign due to his increasingly high-profile, controversial status as the race wore on. Yesterday, Klein played a recording of an interview in which Wright appeared to confirm that the person who initiated the alleged payoff was Whitaker, one of Obama's closest friends.
A spokeswoman for UC Hospitals directed BuzzFeed's questions about this claim to the Obama campaign. The Obama campaign did not return a request for comment, and Wright's office ignored repeated requests for comment.
But Lorna Wong, a spokeswoman for the University of Chicago hospitals, emailed Klein's publicist Keith Appell to inquire about the claim, in a message that was forwarded to BuzzFeed.
The exchange comes as Republicans contemplate deploying Jeremiah Wright's words again against his old parishoner, but the question of the alleged offer and the campaign's knowledge of it remain open.